HAPPY BIRTHDAY!
Iggy Pop (The STOOGES) - Born on Apr. 21, 1947
Jerry Only (MISFITS) - Born on Apr. 21, 1959 10 LATEST REVIEWS
STORMZONE: Lucifer's Factory - Album (Heavy metal)
LiV SiN: Devil's Plaything - Single (Rock/Metal)
QFT: Big Bang - Single (Schlager hard rock)
METHEDRINE: Built For Speed - EP (Punk/Metal/Crossover)
CULT OF THE FOX: By The Styx - Album (Heavy metal)
ASCENDANT: A Thousand Echoes - Album (Heavy/Power/Progressive metal)
GRAND DESIGN: Viva La Paradise - Album (Hard rock)
Brown Acid: The Sixth Trip - Album (60s/70s rock)
POMPEII: The Secret Sessions - Album (Classic rock)
HYPNOS: The GBG Sessions - Album (Hard rock)
MORE REVIEWS »
BRUCE DICKINSON DOCUMETARY "SCREAM FOR ME SARAJEVO" TO BE RELEASED AS FILM AND SOUNDTRACK
"Scream For Me Sarajevo", a documentary telling the story of a 1994 concert given by IRON MAIDEN singer Bruce Dickinson while the Bosnian War was raging and Sarajevo itself was under siege, will be released on June 29 on DVD, Blu-ray and digital via Eagle Vision. In addition, the music from the film is being released on CD/double LP via BMG.
screamformesarajevo.com SCORPIONS ANNOUNCE U.S. SHOWS WITH QUEENSRŸCHE
German hard rock legends SCORPIONS have announced 5 U.S. shows with special guests QUEENSRŸCHE. The dates are as follows:
Aug. 31 - Stateline, NV - Lake Tahoe Outdoor Arena
Sep. 02 - Irvine, CA - Five Point Amphitheatre
Sep. 07 - San Antonio, TX - Freeman Coliseum
Sep. 12 - Hollywood, FL - Seminole Hard Rock Hotel
Sep. 14 - Tampa, FL - Amalie Arena
the-scorpions.com queensrycheofficial.com SEX PISTOLS BASSIST GLEN MATLOCK TO PLAY IN SWEDEN
Original SEX PISTOLS bassist Glen Matlock are coming to Sweden for 4 shows in September. He will also do 1 gig in Åland. The dates are:
Sep. 12 - Folk å Rock, Malmö
Sep. 13 - Hotel Hulingen, Hultsfred
Sep. 14 - Frölunda Kulturhus, Göteborg
Sep. 15 - Nalen, Stockholm
Sep. 16 - Pub Ettan, Mariehamn, Åland THE QUIREBOYS REPLACE JOE LYNN TURNER AT SWEDEN ROCK FESTIVAL
The QUIREBOYS will replace Joe Lynn Turner (who have had to cancel all upcoming tour dates) at Sweden Rock Festival in Sölvesborg, Sweden on June 6-9.
More info about the festival at swedenrock.com EUROPE ANNOUNCES EUROPEAN TOUR
Swedish hard rock legends EUROPE are going on a European tour in September/October. Special guests will be British blues rockers KING KING.
Dates can be found at facebook.com/europetheband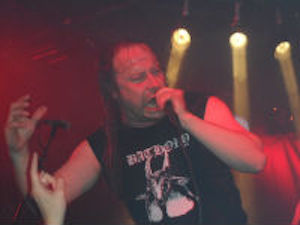 ENTOMBED A.D., THUNDERMOTHER AND BLOODBOUND CONFIRMED FOR METALLSVENSKAN
ENTOMBED A.D., THUNDERMOTHER and BLOODBOUND are the last acts to be confirmed for the Metallsvenskan festival in Norrköping, Sweden on June 15-16.
Confirmed since earlier are W.A.S.P., RIVAL SONS, GRAVEYARD, SATYRICON, EXODUS, PAIN, F.K.Ü., BULLET, The KRISTET UTSEENDE etc.
metallsvenskan.net NEW ALBUM WITH RIBSPREADER IN JUNE
Swedish death metal veterans RIBSPREADER - with Rogga Johansson (PAGANIZER, PUTREVORE, The GROTESQUERY, REVOLTING etc) on guitar/bass/vocals, lead guitarist Kjetil Lynghaug (PAGANIZER, ECHELON etc) and drummer Brynjar Helgetun (PUTREVORE, The GROTESQUERY, JUST BEFORE DAWN etc) - will release their 7th album, "The Van Murders - Part 2", on June 6 via Xtreem Music.
The first single, "Meat bandit", is out now: youtu.be/hCpkc2GVrqM
facebook.com/Ribspreader-148182408532846 xtreemmusic.com STRYPER BANNED BY WALMART
Expressing concerns over the album title, American retail chain Walmart has refused to carry STRYPER's upcoming 10th studio LP, "God Damn Evil". Several Christian retail chains have also objected to the title and declined to carry the album in their stores. SOTO GOT A NEW BASSIST
SOTO — the hard rock group led by namesake vocalist Jeff Scott Soto (SONS OF APOLLO, W.E.T.) — has announced the addition of bassist Tony Dickinson (TRANS-SIBERIAN ORCHESTRA).
Dickinson — who co-wrote a pair of songs that appeared on previous SOTO releases — replaces David "Dave Z" Zablidowsky, who died last year in a roadside accident while touring with ADRENALINE MOB.
The group is currently working on material for its as-yet-untitled 3rd album, which is on track to be released in 2019.
sototheband.com CLOVEN HOOF ANNOUNCES NORTH AMERICAN TOUR
NWOBHM legends CLOVEN HOOF will embark on an extensive North American tour starting in September. The first date is in Norman, OK on September 11, and the last date in Austin, TX on October 14. Special guest appearances will come from VANLADE, VICIOUS RUMORS, SAVAGE MASTER, RUTHLESS and ASHBURY, among others.
Dates and other details can be found at clovenhoof.net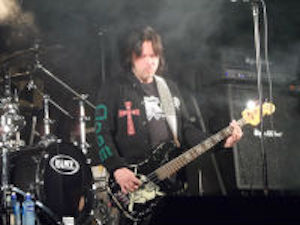 CANDLEMASS TO RELEASE BOTH EP AND ALBUM THIS YEAR
Swedish doom metal legends CANDLEMASS plan to release both a new EP and a new album in 2018. The EP is titled "House Of Doom" and will be released on May 25 via Napalm Records. The album will be released in the fall.
candlemass.se JOE LYNN TURNER CANCELS TOUR DATES FOLLOWING APPARENT HEART ATTACK
American hard rock vocalist Joe Lynn Turner (ex-RAINBOW, DEEP PURPLE, Yngwie Malmsteen) has canceled his previously announced tour dates while he recovers from the apparent heart attack he suffered last Friday.
The news of the singer's break from touring was revealed by his Finnish booking agent, Thomas Ståhl of Stahl Entertainment, who said in a statement: "Due to an unplanned medical procedure, Joe Lynn Turner is postponing all activities for the next few months as he is not allowed to travel or fly right now. We are working on rescheduling all club shows and will announce new dates as soon as possible, bought tickets is valid. We sincerely apologize for any inconvenience this may cause. No fear, only love and positive thoughts!" NEW SINGLE WITH TNT
Norwegian melodic hard rock veterans TNT's new single, "Tears In My Eyes", is available now for streaming and download via digital platforms.
The new album, "XIII", will be released on June 8 via Frontiers Music Srl.
tnttheband.com frontiers.it NEW ALBUM WITH SUNSTORM IN JUNE
Legendary hard rock vocalist Joe Lynn Turner's SUNSTORM project will release its 5th album, "The Road To Hell", on June 8 via Frontiers Music Srl. The first single from the effort, "Only The Good Will Survive", is available now at youtu.be/nAqLNMp2y7c JELLO BIAFRA AND THE GUANTANAMO SCHOOL OF MEDICINE ANNOUNCES SPANISH TOUR
JELLO BIAFRA AND THE GUANTANAMO SCHOOL OF MEDICINE have announced some shows in Spain that are scheduled for July. The dates are these:
July 10 - Sala Copernico, Madrid, ESP
July 11 - Resurrection Fest, Viveiro, GZ
July 13 - Jimmy Jazz, Vitoria, EUS
July 14 - Barna'n'Roll, Barcelona, CAT
July 15 - Sala La Choza, Gran Canaria, ESP JOE LYNN TURNER HOSPILAIZED WITH HEART ISSUE
Former RAINBOW and DEEP PURLE singer Joe Lynn Turner has been hospitalized in Belarus "with a heart issue", his friend Graham Bonnet has confirmed.
Turner's hospitalization was first reported by the Russian state news agency RIA Novosti, which quoted the press service of the Ministry of Health of Belarus as saying that the singer's condition was "stable" after he was treated at a Minsk facility for "myocardial infarction", commonly known as a heart attack. Turner's presence at the hospital was also reported by Belarus's most influential daily newspaper, the state-owned SB Belarus Segodnya.
According to the Russian news agency TASS, a spokeswoman for the Ministry of Health of Belarus said that Turner was transported by ambulance to the hospital and that he will continue to receive treatment at the facility. NEW ALBUM WITH CHEAP TRICK THIS YEAR
Robin Zander (vocals) has confirmed that CHEAP TRICK is working on a new album for a tentative late 2018 release.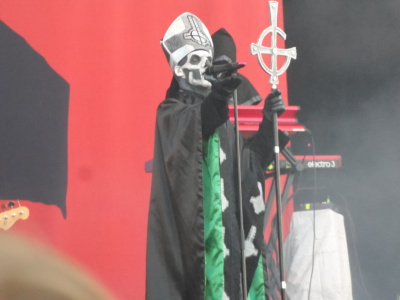 NEW ALBUM WITH GHOST IN JUNE
It looks like Swedish occult rock/metal band GHOST will release their new album, "Prequelle", on June 1 via Loma Vista Recordings.
ghost-official.com DEE SNIDER SIGNS WITH NAPALM
TWISTED SISTER frontman Dee Snider has inked a deal with Napalm Records for his upcoming solo album. Titled "For The Love Of Metal", the disc, which was produced by HATEBREED vocalist Jamey Jasta, will feature contributions from Howard Jones (ex-KILLSWITCH ENGAGE), Mark Morton (LAMB OF GOD), Alissa White-Gluz (ARCH ENEMY), Joel Grind and Nick Bellmore (TOXIC HOLOCAUST), and Charlie Bellmore (KINGDOM OF SORROW). NEW SINGLE WITH LIV SIN
Swedish metal band LiV SiN have released a new digital single, "Devil's Plaything". It's a DANZIG cover taken from their upcoming EP "Inverted", which will be released on May 25 via Despotz Records.
There will also be a very exclusive vinyl edition, which will feature a previously unreleased bonus track.
livsinofficial.com despotz.se

SINGLES BOX SET WITH BLACK SABBATH IN JUNE
BLACK SABBATH are going to release "Supersonic Years - The Seventies Singles Box Set", on June 8 through BMG. The box set documents the band's run of hit singles and features an array of unique content. The 10 singles included in the box was released between 1970 to 1978.
Pre-order here: blacksabbathband.lnk.to/supersonicPR MORE RE-RELEASES WITH SAXON
SAXON will reissue 3 more classic albums - "Denim And Leather", "Power & The Glory" and "Crusader" - on May 25 on deluxe CD and splatter LP.
saxon747.com LUCIFER SIGNS WITH CENTURY MEDIA
Heavy rockers LUCIFER (with members from The HELLACOPTERS, The OATH, DEAD LORD etc) have signed with Century Media Records. Their second album, "Lucifer II", will be released on July 6. The first single, "California Son", will be released on May 4 as a 7" single via Electric Assault, and digitally through Century Media.
facebook.com/luciferofficial centurymedia.com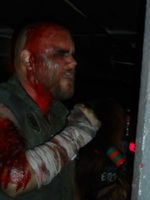 F.K.Ü. TO SUPPORT ENTOMBED A.D. ON SWEDISH TOUR
Swedish horror thrashers F.K.Ü. will be support act for Swedish death metal veterans ENTOMBED A.D. when they go on tour in Sweden this fall. The dates are:
31/8 Göteborg - Sticky Fingers
1/9 Malmö - KB
14/9 Örebro -Frimis Salonger
15/9 Sundsvall - Pipeline
21/9 Borlänge - Liljan
22/9 Uppsala - Katalin
28/9 Gävle - Harrys (without F.K.Ü)
29/9 Eskilstuna – Lokomotivet
skrikhult.se facebook.com/moshoholics entombedad.com THE HELLACOPTERS PARTS WAYS WITH SAMI YAFFA
Legendary bassist Sami Yaffa (HANOI ROCKS, NEW YORK DOLLS etc.) is a very busy man. So busy that he has left Swedish rock band The HELLACOPTERS, which he joined about a year ago when he replaced original bassist Kenny Håkansson. New bassist in the band is Dolf De Borst (IMPERIAL STATE ELECTRIC, The DATSUNS).
hellacopters.com NEW SINGLE WITH WHITESNAKE
WHITESNAKE will release "Shut Up & Kiss Me", the first single from its forthcoming "Flesh & Blood" album, prior to the launch of the band's U.S. tour in June. The follow-up to 2011's "Forevermore" is tentatively due this summer via Frontiers Music Srl.
whitesnake.com DEAD AWAKEN TO RECORD NEW ALBUM
Swedish death metallers DEAD AWAKEN have been writing some new material, and will soon enter the studio to record a new album.
facebook.com/Dead.Awaken.D.A SYSTEM OF A DOWN ANNOUNCES FIRST U.S. SHOWS IN 3 YEARS
SYSTEM OF A DOWN has announced its first U.S. shows since 2015. This string of special dates kick off October 13 at the Glen Helen Amphitheater in San Bernardino, California, and include a headline performance at the Aftershock festival.
The exact dates are:
Oct. 13 - San Bernardino, CA - Glen Helen Amphitheater
Oct. 14 - Sacramento, CA - Aftershock Festival
Oct. 16 - Phoenix, AZ - Talking Stick Resort Arena
Oct. 17 - San Diego, CA - Valley View Casino Center
Oct. 19 - Las Vegas, NV - T-Mobile Arena
systemofadown.com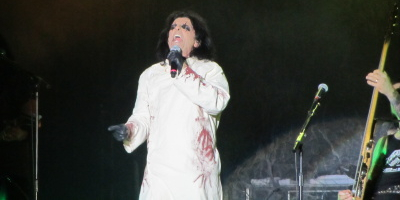 ALICE COOPER ANNOUNCES MORE U.S. TOUR DATES
Alice Cooper has extended his previously-announced North American tour, announcing additional 2018 shows throughout October. The trek picks up again this summer, starting on August 3 in Wisconsin and now running through the end of October, including a lengthy section in Canada, from British Columbia across to Ontario.
All tour dates can be found at alicecooper.com SATAN SIGNS WITH METAL BLADE RECORDS
Metal Blade Records are proud to announce the signing of long time running NWOBHM legends SATAN. The quintet has signed a multiple album deal, and has just finished recordings for their tentative new album, to be released during the second half of 2018.
satanmusic.com metalblade.de NEW ALBUM WITH DORO IN AUGUST
German heavy metal band DORO have set "Forever Warriors, Forever United" as the title of their new album, which will be released on August 17 via Nuclear Blast.
It will be the 20th album, and the first double album, with as much as 24 tracks.
doro.de nuclearblast.de NEW SINGLE WITH LITA FORD IN JULY
Lita Ford has told Digital Journal in a new interview that she is planning to release a standalone song this summer. "We have a single that is a surprise for the fans, which is really cool", she revealed. "It will be out on 4th of July and it is bad to the bone, and I am really proud of it. It's a cover tune. It is going to hit home with a lot of people."
LitaFordOnline.com RE-RELEASE OF MEGADETH'S DEBUT ALBUM IN JUNE
Century Media and Legacy Recordings have announced the 2018 deluxe reissue of MEGADETH's classic debut album, "Killing Is My Business... And Business Is Good!", due on June 8.
"Killing Is My Business... And Business Is Good - The Final Kill" has been completely restored to frontman Dave Mustaine's intended vision. Remixed by veteran metal mixer Mark Lewis (WHITECHAPEL) and remastered by Ted Jensen for an optimal listening experience, the 2018 version reveals unheard parts and performances throughout the record.
This rare gem includes the full album along with 7 live audio tracks from VHS tapes found in Dave Mustaine's own attic. In addition to the bonus live tracks, the 2018 reissue also features MEGADETH's 1984 3-track demo and the once-removed cover of Lee Hazlewood's "These Boots Are Made for Walkin'" that has been added back to the record with recut vocals intended to maintain the integrity of both the original song and MEGADETH's own snarling rendition. The package is further enhanced by a new album cover featuring a fully executed sculpture of the iconic skull that has been lost over the many years since the album's initial release.
megadeth.com

MORE NEWS
Take Me To The Top
This site has been online since 2001.
All reviews and photos/images by Jimmy Blom.