Yesterday's news..


SEPTEMBER 23, 2017
EX-CORROSION OF CONFORMITY VOCALIST ERIC EYCKE HAS DIED
Eric Eycke, who sang on CORROSION OF CONFORMITY's 1984 debut album, "Eye For An Eye", has passed away. Just prior to his death, Eycke had reportedly been in hospice with various maladies.
coc.com CHEAP TRICK TO RELEASE CHRISTMAS ALBUM
American rock veterans CHEAP TRICK will release their first holiday-themed album, "Christmas Christmas", on October 20 via Big Machine Records.
CHEAP TRICK delivers a sleigh full of rock and roll Christmas classics and festive favourites by WIZZARD, SLADE, Chuck Berry, RAMONES and The KINKS, as well as newly penned offerings.
cheaptrick.com 5 TESTAMENT CLASSICS TO BE REISSUED IN NOVEMBER
5 classic albums from San Francisco Bay Area thrashers TESTAMENT will be re-released on November 17 via Nuclear Blast. The albums are: "Live At The Fillmore" (1995), "Demonic" (1997), "The Gathering" (1999), "First Strike Still Deadly" (2001) and "Live At Eindhoven '87" (2009).
All 5 albums will feature new artwork. They will be available as digipak CD and on black vinyl.
testamentlegions.com nuclearblast.de NEW RECORD WITH HEADONS IN NOVEMBER
It looks like Swedish punk band HEADONS are going to release a new 10" vinyl, titled "...av Ingenting", sometime in November via AMTY Records.
They plan to have a release party (if they can find a new drummer in time) on November 25, so the record should be out arond that date.
headons.bandcamp.com
Take Me To The Top


SEPTEMBER 22, 2017
TARJA TO RELEASE CHRISTMAS ALBUM
Former NIGHTWISH singer Tarja Turunen are going to release a Christmas album, "From Spirits And Ghosts (Score For A Dark Christmas)", on November 17 through earMUSIC.
The album includes 11 Christmas classics, and brings them to a never-before-seen level, uniquely blending Tarja's classically trained voice with darker gothic influences. Besides covering classic carols, the album also features a 12th track, the brand new original song "Together".
tarjaturunen.com BOSS IS DEAD
Börje "Boss" Forsberg - owner of Black Mark Records and father of late BATHORY mainman Thomas "Quorthon" Forsberg - passed away in the early morning hours of Thursday, September 14. After many years of serious illness, his heart gave up. JOAN JETT AND THE BLACKHEARTS, CHEAP TRICK AND LYNYRD SKYNYRD CONFIRMED FOR ROCKFEST 80'S
The second annual RockFest 80's is set to take place Saturday, November 4 and Sunday, November 5, at C.B. Smith Park in Pembroke Pines, Florida, U.S.A. Among the confirmed artists are JOAN JETT AND THE BLACKHEARTS, CHEAP TRICK, Sebastian Bach, DOKKEN, QUIET RIOT, STEELHEART, LYNYRD SKYNYRD, FOGHAT, Lita Ford etc.
More info at rockfest80s.com
Take Me To The Top


SEPTEMBER 21, 2017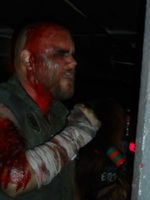 NEW SINGLE WITH F.K.Ü.
Swedish horror thrash metal band F.K.Ü. will release the first single, "Nightmares in a Damaged Brain", from their upcoming album, "1981", on Friday (Sep. 22) via Despotz Records. It will be available on most digital platforms.
F.K.Ü. are going to Japan for 2 shows at Assault Fest in Tokyo on November 4 and 5. There will also be a Scandinavian tour in January/February.
facebook.com/moshoholics POWERMAN 5000 ANNOUNCES U.S. TOUR
Hybrid rock band POWERMAN 5000 has announced the first leg of a worldwide tour in support of its new album, "New Wave", which will be released on October 27 via Pavement Entertainment.
The tour will start in U.S.A. in October, and the dates are:
Oct. 20 - Portland, OR - Hawthorne Theater
Oct. 22 - Seattle, WA - El Corozon
Oct. 24 - Sacramento, CA - Holy Diver
Oct. 26 - Los Angeles, CA – Whisky A Go Go
Oct. 28 - San Diego, CA - Brick By Brick
Oct. 29 - Phoenix, AZ - Pub Rock Live
Oct. 31 - Lubbock, TX - Jakes
Nov. 02 - Dallas, TX - Canton Hall
Nov. 04 - Austin, TX - Scout Bar
Nov. 05 - Houston, TX - Dirty Dog
Nov. 08 - St. Louis, MO - Firebird
Nov. 10 - Flint, MI - Machine Shop
Nov. 11 - Bloomington, IL - Castle Theater
Nov. 12 - Joliet, IL - The Forge
Nov. 14 - Dundee, IL - Rochaus
Nov. 15 - Omaha, NE - Lookout Lounge
Take Me To The Top


SEPTEMBER 20, 2017
40TH ANNIVERSARY DELUXE EDITION OF "NEVER MIND THE BOLLOCKS HERE'S THE SEX PISTOLS" DUE IN OCTOBER
It is now almost 40 years to the day since SEX PISTOLS classic album "Never Mind The Bollocks, Here's The Sex Pistols" was released, and to mark this significant anniversary USM/UMC will revisit the out-of-print super deluxe edition of the album, which was originally issued in 2012.
Released in limited numbers at the time, this set is widely considered to be the definitive collection. This new, budget priced smaller-sized edition still boasts 3CDs which include the original studio album with 1977 B-sides, a disc of outtakes and 1 disc of 1977 live material. Additionally, there is a DVD featuring 1977 footage of the band playing live from the infamous boat party held on the River Thames, London, the Winter Gardens, Penzance in Cornwall and the Happy House, Stockholm, Sweden.
Bringing it all together is a 48-page hardback book with narrative from music journalist Pat Gilbert, plus rare photos from Bob Gruen, Barry Plummer, John Tiberi and Dave Wainwright.
"Never Mind The Bollocks – 40th Anniversary Deluxe Edition" will be released on October 27.
sexpistolsofficial.com
NEW LIVE RECORDING WITH IRON MAIDEN IN NOVEMBER
Warner Music will release IRON MAIDEN's "The Book Of Souls: Live Chapter" on November 17 worldwide (through BMG in the USA). This live recording comprises 15 songs captured during "The Book Of Souls World Tour", which covered 39 countries across 6 continents during 2016 and 2017, and was seen by over 2 million fans.
"The Book Of Souls: Live Chapter" will be released physically in CD, deluxe CD and vinyl audio formats, with the concert film available to stream free online or as a digital download.
ironmaiden.com PHIL RUDD CANCELS EUROPEAN TOUR
Former AC/DC drummer Phil Rudd and his solo band have canceled their previously announced European tour.
The trek, which was scheduled to run from September 14 through November 6, was called off because of a combination of "a key bandmember" coming down with a virus and "unforeseen key logistical and technical issues", according to a statement released by Rudd's management, Wave 365 Media Limited.
philruddmusic.com NEW KISS BOOK IN OCTOBER
"Kiss Klassified: War Stories From A Kiss Army General" will be released on October 26 via Gain Production. The book features over 750 never-before-seen photos as well as several unpublished interviews with KISS.
The story is centered around Johan Kihlberg, who was the president of Kiss Army Sweden for 10 years. He hung out in the studio with Gene Simmons and Paul Stanley, got drunk with Eric Carr, performed with Vinnie Vincent and was tour manager for Bruce Kulick. And he scolded Ace Frehley.
It all started in the early 80s when Johan began stalking the members every time they were in Stockholm. Together with principal photographer Mats Vassfjord, he continued to follow and document KISS around the world. This is his own incomparable Kisstory told to Sweden Rock Magazine journalist Carl Linnaeus.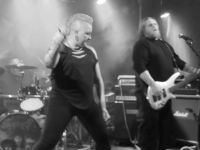 NEW SINGLE WITH ZEPHYRA
Local (Borås, Sweden) melodic death metallers ZEPHYRA has released a new single, "The Darkest Black", today (Sep. 20). It's available on most digital platforms, like YouTube, Spotify, iTunes etc.
ZEPHYRA are currently working on their 3rd album.
​zephyra.se NEW SOLO ALBUM WITH WARREL DANE NEXT YEAR
Warrel Dane, vocalist of SANCTUARY and NEVERMORE, will record his second solo album during the fall/autumn. The album is expected to be released in the first half of 2018 via Century Media Records.
warreldane.net centurymedia.com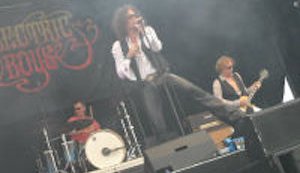 ELECTRIC BOYS ANNOUNCES UK TOUR
Swedish hard rockers ELECTRIC BOYS are going on a UK tour in November/December. And if I got it right, they will continue to celebrate the 25-year anniversary of their "Groovus Maximus" album.
The dates are these:
26 November – Corporation, Sheffield
27 November – The Cluny, Newcastle Upon Tyne
28 November – O2 ABC Glasgow, Glasgow
29 November – The Slade Rooms – Wolverhampton
30 November – The Live Rooms, Chester
2 December – Planet Rockstock – Trecco Bay
3 December – Rescue Rooms, Nottingham
4 December – The Underworld Camden, London
electricboys.com
Take Me To The Top


SEPTEMBER 19, 2017

MARCO MENDOZA RECORDING NEW SOLO ALBUM IN DENMARK
Bass player Marco Mendoza (WHITESNAKE, THIN LIZZY, BLACK STAR RIDERS, Ted Nugent, The DEAD DAISIES) has signed a wordwide record deal with Mighty Music. He is currently in Denmark recording his long-awaited new solo album, "Viva La Rock", with producer and guitar player Søren Andersen (Glenn Hughes, Mike Tramp). Morten Hellborn take care of the drums on the album.
"Viva La Rock" will be released in early 2018 and will be followed by an extensive tour. But already this week Mendoza will be heading on a 3-week solo European tour with Michael McCrystal (TYGERS OF PAN TANG) and John Macaluso (Yngwie Malmsteen).
marcomendoza.com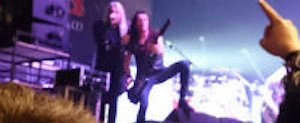 FAT DELUXE BEST OF WITH SAXON IN NOVEMBER
BMG has set a November 17 release date for "Decade Of The Eagle", a deluxe anthology featuring 34 tracks that look back at the years that built the SAXON legend.
"Decade Of The Eagle" is a retrospective that spans the band's first 9 albums, and represents the very best of the first decade of their career. These 4LP (180g vinyl) and 2CD deluxe editions are in a gatefold sleeve that features a special metallic embossed coin on the cover. They also include new liner notes by frontman Biff Byford that document the decade and which are accompanied by rarely seen and classic photos from the era.
To pre-order your copy of "Decade Of The Eagle", go to pledgemusic.com/saxon
SAXON's new album, "Thunderbolt", is tentatively due in January 2018.
saxon747.com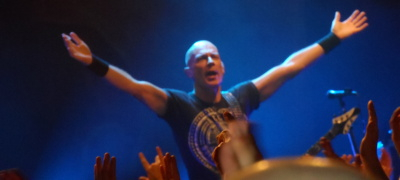 VENOM, SONATA ARCTICA, ACCEPT AND THE HAUNTED WILL ROCK THE BOAT
An event called Rock The Boat will once again sail on the Baltic Sea (Stockholm, Sweden to Finland and back). The dates and bands are these:
Oct. 5 - VENOM, DESTRUCTION, WOLF and ALTAIR
Nov. 9 - DRAGONFORCE, SONATA ARCTICA, LANCER and VEONITY
Feb. 5 - ACCEPT
Apr. 26 - PAIN and The HAUNTED
More bands will probably be added to the 2 later dates..
Tickets and more info at tallinksilja.se/rock-the-boat CJ RAMONE GOING TO JAPAN
CJ Ramone (ex-RAMONES) are going to Japan for a few shows in late October. The dates are:
Oct. 30 - Shibuya Club Quattro, Tokyo
Oct. 31 - Nagoya Club Quattro, Nagoya
Nov. 1 - Umeda Club Quattro, Osaka
Nov. 3 - Early Believers, Fukuoka cjramone.com CORNERS OF SANCTUARY GOT A NEW SINGER
American heavy metal band CORNERS OF SANCTUARY have parted ways with singer Frankie Cross and announce the recruitment of new female vocalist Treese Logan.
For more info and upcoming tour dates, check out cornersofsanctuary.com PUNK BAND ZEX ON BEYONCÉ VINYL
The vinyl pressings of Beyoncé's 2016 LP "Lemonade" was recently released on yellow-coloured vinyl. But due to a misprint, some copies of the album actually feature tracks from Ottawa punk band ZEX's latest album, "Uphill Battle".
Take Me To The Top


SEPTEMBER 18, 2017
THE QUIREBOYS ANNOUNCES ACOUSTIC UK TOUR WITH THE GLORIA STORY
British rock veterans The QUIREBOYS are going on a acoustic UK tour in December/January. Support act will be Swedish rockers The GLORIA STORY (except for PLYMOUTH, NORWICH and Ballymena).
For dates, take a look at quireboys.com or thegloriastory.com AEROSMITH PHOTO BOOK COMING IN NOVEMBER
Wymer Publishing has set a November 30 release date for "Aerosmith In Full Flight", a pictorial document as seen through the lens of British photographer Tony Mottram, who photographed the band over many years for various magazines.
As well as featuring photos of the band shot several times in England, this collection includes images from a session at the band's rehearsal room in Boston. Littered throughout is a mixture of live and offstage photos, including a selection of photos taken at London's famous Marquee club when they were joined on stage with Jimmy Page (LED ZEPPELIN).
Most of these photos have never seen the light of day before.
According to Wymer, "Aerosmith In Full Flight" has not been authorized or approved by AEROSMITH or the band's management.
More information at wymeruk.co.uk/aerosmith-in-full-flight.html
Take Me To The Top


SEPTEMBER 17, 2017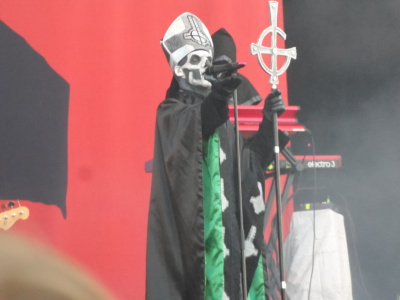 NEW GHOST ALBUM NEXT YEAR
Swedish occult rock band GHOST are currently recording some new material for their fourth album. They aim at a release in April.
ghost-official.com
Take Me To The Top


SEPTEMBER 16, 2017
UPCOMING RAMMSTEIN ALBUM COULD BE THEIR LAST
RAMMSTEIN guitarist Richard Kruspe says that the band's upcoming album could be its last. The German industrial metallers are currently working on what will be their 7th studio album.
rammstein.de DESTRUCTION TO RELEASE COLLECTION OF RE-RECORDED CLASSICS IN NOVEMBER
German thrash metal veterans DESTRUCTION will release their new "best-of-old-school" album, "Thrash Anthems II", on November 10 via Nuclear Blast.
The album will consist of re-recordings of old classics.
destruction.de
Take Me To The Top


SEPTEMBER 15, 2017
2 NEW SINGLES WITH L7
Reunited female rock band L7 will be releasing 2 new singles on Don Giovanni records. That will be the band's first new material in 18 years.
The first single is out September 29. THOR ANNOUNCES NORTH AMERICAN TOUR DATES
North American hard rock/heavy metal legend Thor are going on a short North American tour later this month. The dates are as follows:
Sep 29 - Rose City, Portland, OR
Oct 5 - Blue Moon, Seattle, WA
Oct 7 - Streets of London, Denver, Colorado
Oct 13 - Brixx, Edmonton, Alberta
Oct 14 - Palomino, Calgary, Alberta
Oct 19 - Smalls, Detroit, MI
Oct 20 - Minnesota Music Cafe, St. Paul, Minnesota
Oct 21 - Phat Headz, Green Bay, Wisconsin
Oct 27 - The 340, Vancouver, BC VIVALDI METAL PROJECT ANNOUNCES ITALIAN TOUR
The VIVALDI METAL PROJECT are going on a Italian tour as a acoustic duo - with creator/producer/pianist Mistheria and Bulgarian singer Tsena Stefanova. They will perform an exclusive medly from the VIVALDI METAL PROJECT album, "The Four Seasons", as well as original pieces by Mistheria and Tsena. There will also be songs by Swedish singer Marina Ammouri, and acoustic arrangements based on NIGHTWISH, WITHIN TEMPTATION and DREAM THEATER.
Each show will also feature additional guests: Ida Elena (vocals), Lisy Stefanoni (flute, vocals), Leonardo Porcheddu (guitar), Titta Tani (vocals).
The exclusive dates are these:
Oct. 18 - Luco Dei Marsi (AQ)
Oct. 19 - Defrag, Roma (RM)
Oct. 20 - Colony, Brescia (BS)
Oct. 21 - Orange Rock, Pescara (PE)
Oct. 22 - Pocoloco, Pacanica (AQ)
vivaldimetalproject.com
Take Me To The Top


SEPTEMBER 14, 2017
HÜSKER DÜ DRUMMER GRANT HART IS DEAD
Grant Hart, drummer and co-vocalist of the legendary Minneapolis band HÜSKER DÜ, has passed away. He was 56 and was known to have been suffering from cancer. SCORPIONS TO RELEASE ANOTHER BALLADS COMPILATION WITH 2 NEW SONGS
German hard rock veterans SCORPIONS have just finished recording a couple of new songs for a forthcoming compilation album that will collect the most popular of their ballad-type material. The album will be released via Sony Music later this year.
the-scorpions.com MARTYRDÖD SIGNS WITH CENTURY MEDIA
Swedish metal/crust punks MARTYRDÖD have signed a 3-album deal with Century Media Records for the world excluding North America.
MARTYRDÖD are currently in the process of writing new material, and plan to release a new album in the second half of 2018.
martyrdod.se centurymedia.com
Take Me To The Top


SEPTEMBER 13, 2017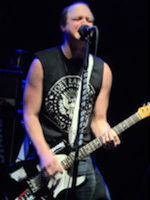 NEW VIDEO WITH JUNKSTARS ON MONDAY
Swedish hard/punk rockers JUNKSTARS will return with a new video (and single?) on Monday, September 18 at 13.13 local time. It seems like the title of the song will be "Snakebites".
junkstars.se NEW SOLO ALBUM WITH EX-GUNS N' ROSES GUITARIST GILBY CLARKE
Former GUNS N' ROSES guitarist Gilby Clarke has completed recording his new album. The disc, which is expected next year, will feature many prominent musical guests, including MÖTLEY CRÜE bassist Nikki Sixx.
The album still needs to be mixed.
Take Me To The Top


SEPTEMBER 12, 2017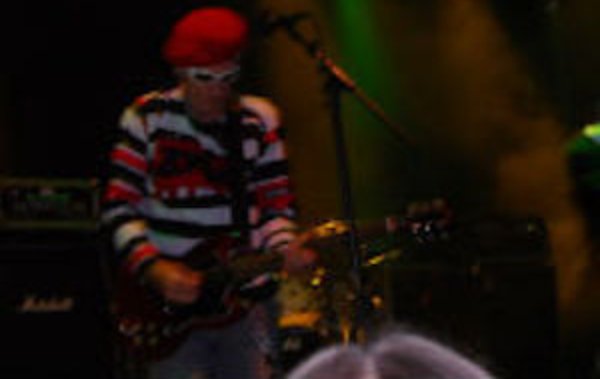 THE DAMNED TO RECORD NEW ALBUM NEXT MONTH
Legendary British punk rock band The DAMNED will enter the studio in October to record its 11th album for an early 2018 release via Search & Destroy. Helming the record in Brooklyn, New York will be famed producer Tony Visconti, who has previously worked with David Bowie, T.REX, Morrisey, U2, The STRANGLERS, Iggy Pop and THIN LIZZY. This will be the band's first new studio album for nearly 10 years.
This news also comes with a change in The DAMNED's lineup. The band has parted ways with bassist Stu West and has replaced him with Paul Gray, who was an essential part of the band during the 80s, having played on previous The DAMNED albums "The Black Album" and "Strawberries".
For upcoming tour dates, go to officialdamned.com NEW ALBUM WITH ANNIHILATOR IN NOVEMBER
Canadian thrash metal veterans ANNIHILATOR will release their new album, "For The Demented", on November 3. GENE SIMMONS AND ACE FREHLEY TO PERFORM TOGETHER FOR FIRST TIME IN 16 YEARS
Gene Simmons and his former KISS bandmate Ace Frehley will perform together onstage for the first time in over 16 years at The Children Matter benefit concert to support the victims of Hurricane Harvey. Don Felder (former lead guitarist of The EAGLES) and CHEAP TRICK will also appear on September 20 in St. Paul, Minnesota.
More info at thechildrenmatter.ngo NEW ALBUM WITH TRIBULATION IN JANUARY
Swedish death metallers TRIBULATION are currently in the studio to record their 4th (yet untitled) full length album, which will be released in January 2018 via Century Media Records.
TRIBULATION will also be 1 of the support acts for ARCH ENEMY on their upcoming European tour in January/February 2018.
tribulation.se centurymedia.com
Take Me To The Top


SEPTEMBER 11, 2017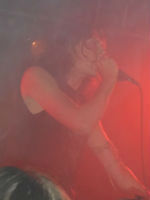 JONAS STÅLHAMMAR IS NEW GUITARIST IN AT THE GATES
After the departure of founding guitarist Anders Björler in March, Swedish death metal legends AT THE GATES has recruited Jonas Stålhammar (The LURKING FEAR, BOMBS OF HADES, GOD MACABRE, ex-UTUMNO, MACABRE END) as their new guitarist.
The band are currently working on new material, and plan to record a new album between November 2017 to January 2018.
atthegates.se VAMPIRE AND TYRANEX CONFIRMED FOR BLACK CHRISTMASS
VAMPIRE, TYRANEX, ROOT, DISREGARD and THRONE OF HERESY are the last acts to be confirmed for the Black Christmass festival in Norrköping, Sweden on December 15-16.
Among the other artists that will perform are ABBATH, SODOM, TIAMAT, BELPHEGOR, MERCILESS, ONSLAUGHT, The LURKING FEAR etc.
More info at skrikhult.se
Take Me To The Top


SEPTEMBER 10, 2017
DECAPITATED ARRESTED FOR SUSPECTED KIDNAPPING
According to The Spokesman-Review, all 4 members of the Polish extreme metal band DECAPITATED were arrested early Saturday (Sep. 9) following their concert at The Observatory in Santa Ana, California. They are suspected of kidnapping a woman after their show in Spokane, Washington on August 31.
Read more about it here: spokesman.com/stories/2017/sep/09/members-of-heavy-metal-band-decapitated-arrested-f
Take Me To The Top


SEPTEMBER 9, 2017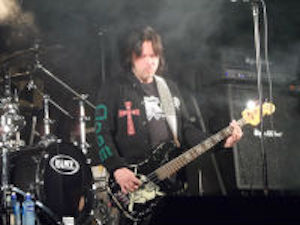 30TH-ANNIVERSARY EDITION OF CANDLEMASS'S "NIGHTFALL"
Peaceville Records has set an October 20 release date for the 30th-annniersary edition of CANDLEMASS's "Nightfall", one of the all-time classic doom metal albums.
This deluxe anniversary edition includes previously unreleased alternate rough mixes of the album, tracks from the studio sessions, plus a rare rehearsal recording from 1987 featuring renditions of songs prior to the album being recorded.
candlemass.se peaceville.com NEW ALBUM WITH BUTCHER BABIES IN OCTOBER
American metal band BUTCHER BABIES will release their third album, "Lilith", on October 27 via Century Media.
The follow-up to 2015's "Take It Like A Man" was produced by Steve Evetts (The DILLINGER ESCAPE PLAN, SEPULTURA, SUICIDE SILENCE) and marks the band's recording debut with new drummer, Chase Brickenden, who replaced Chris Warner last year.
butcherbabiesofficial.com centurymedia.com
Take Me To The Top


SEPTEMBER 8, 2017
RE-RELEASE OF QUEEN'S "NEWS OF THE WORLD" IN NOVEMBER
A special box set of QUEEN's landmark 1977 album "News Of The World" is set for release towards the end of this year, marking the 40th anniversary of the original release. This lavish new package has a worldwide release date of November 17 and is available to pre-order now.
The 40th anniversary is also marked with the release of a special limited-edition picture-disc album. This picture disc version will be available in a strictly limited run of 1977 individually numbered copies housed in a commemorative die-cut sleeve. This version will only be available through pre-order from the official QUEEN webstore.
queenonline.com
Take Me To The Top


SEPTEMBER 7, 2017
NEW SLIPKNOT DOCUMENTARY IN OCTOBER
The new SLIPKNOT documentary "Day Of The Gusano" will be released on DVD/Blu-ray on October 20 via Eagle Rock Entertainment.
Directed by SLIPKNOT's own M. Shawn Crahan, a.k.a. Clown, "Day Of The Gusano" documents the Iowa band's first-ever visit to Mexico in December 2015 and features exclusive interviews with SLIPKNOT's members talking about the importance of their fanbase and the band's long-awaited first-ever show in Mexico City.
slipknot1.com BEST OF ALBUM WITH PRIMAL FEAR IN NOVEMBER
German heavy metal band PRIMAL FEAR will release a new best of collection, "Best Of Fear", on November 10. The album will also include 4 new songs, and 1 of them is a cover of HEART's "If Looks Could Kill".
primalfear.de NEW ALBUM WITH VANDENBERG'S MOONKINGS IN NOVEMBER
4 years after Adrian Vandenberg (VANDENBERG, WHITESNAKE) made a spectacular comeback with VANDENBERG"S MOONKINGS, the band returns with a sophomore album, simply titled "MK II". The album will be released on November 3 via the Mascot Label Group.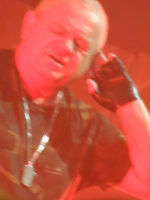 RAVEN TO SUPPORT DIRKSCHNEIDER
Heavy metal veterans RAVEN will be support act on DIRKSCHNEIDER's (ex-ACCEPT frontman Udo Dirkschneider performing ACCEPT songs for the last time) upcoming European tour this fall.
RAVEN will play all shows from October 16 until December 23, except the following ones: Vienna, Bratislava, Budpaest, Kosice and Leipzig. On those 5 shows GARAGEDAYS will be support act.
For dates and other information, go to udo-online.com
Take Me To The Top


SEPTEMBER 6, 2017
APPICE BROTHERS TO RELEASE ALBUM AND DO 3 SHOWS
Legendary drummers and brothers Vinny and Carmine Appice have teamed up for a new project called APPICE. They are set to release their debut album, "Sinister", on October 27 via SPV/Steamhammer. Before they do, however, they have announced 3 special live shows where the brothers will perform "Sinister" together. The 3 dates include appearances in New York City, Derry and Las Vegas. Tickets for all shows are available now. At the Las Vegas show, you can be a part of history, as APPICE will shoot a video for their song "Monsters And Heroes".
The APPICE live dates are as follows:
Sep. 22 - Cutting Room, New York, NY
Sep. 23 - Tupelo Music Hall, Derry, NH
Sep. 29 - Vampd, Las Vegas, NV
Take Me To The Top


SEPTEMBER 5, 2017
THE SELECTER AND THE BEAT ANNOUNCES SCANDINAVIAN TOUR
If we have any fans of ska music, The SELECTER and The BEAT featuring Ranking Roger will do a co-headline Scandinavian tour in April 2018. Tickets go on sale September 8, and the (very few) dates are these:
April 19 - Vega, Copenhagen, Denmark
April 20 - Rockefeller, Oslo, Norway
April 21 - Strand, Stockholm, Sweden
April 22 - Tavastia Klubi, Helsinki, Finland
theselecter.net thebeatofficial.com BOX SET WITH PREVIOUSLY UNRELEASED SOLO MATERIAL FROM GENE SIMMONS
KISS bassist/vocalist Gene Simmons's long-promised box set of previously unreleased solo material, which has apparently had several different working titles over the years — including "Monster" (later used by KISS for the band's most recent studio album), "Alter Ego" and "100" — will finally see the light of day later this year. The box set will now be called "The Vault".
More information will be made available at genesimmonsvault.com SEVENDUST FRONTMAN RELEASES SOLO SINGLE
SEVENDUST frontman Lajon Witherspoon has released his debut solo single, titled "Love Song". It's available via all digital music retailers.
SEVENDUST will enter the studio this fall to record the follow-up to 2015's "Kill The Flaw" album for an early 2018 release. DEBUT ALBUM WITH ICE AGE IN OCTOBER
Swedish female metal band ICE AGE will release its long-awaited debut album, "Breaking The Ice", on October 21 via GMR/PHD. The disc, which was laid down at Gothenburg Rock Studios, features re-recorded versions of 5 classic songs from the original 80s demos plus 5 brand new songs.
Take Me To The Top


SEPTEMBER 4, 2017
SWEDISH ROCK MUSICIAN PETER PUDERS IS DEAD
Swedish guitarist Peter Puders has died at the age of 58. He has played with artists like TT REUTER, COMMANDO M PIGG, Ulf Lundell, IMPERIET and Thåström. NEW BAND WITH MATS LEVÉN AND ANDERS VIKSTRÖM
Swedish hard rock and metal musicians Mats Levén (CANDLEMASS) and Anders Vikström (TREAT) have a new band together called ReVertigo. They have just signed to Italian label Frontiers Music Srl, who will release their debut album in early 2018.
All the instruments on the album are played by Mats and Anders, except for the drums, which were performed by their friend Thomas Broman (GREAT KING RAT, MSG, ELECTRIC BOYS).
facebook.com/ReVertigoOfficial
Take Me To The Top


SEPTEMBER 2, 2017
LION'S SHARE REJOINED BY ORIGINAL KEYBOARDIST FOR NEW SINGLE
Swedish heavy metal band LION'S SHARE has been rejoined by co-founder and original keyboardist Kay Backlund for its latest single, "The Lion's Trial". The track is the follow-up to "Another Desire", which was released in June 2017, and marked the group's first new music since 2009's "Dark Hours" album. You can check out the song at youtu.be/2j9dfc69WDI
More than 20 new songs have been written, and about half of them have been partially recorded so far.
facebook.com/lionsshareband
Take Me To The Top


SEPTEMBER 1, 2017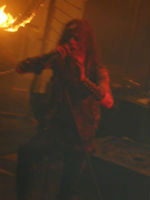 KATAKLYSM TO FILM MUNICH CONCERT FOR UPCOMING DVD
Canadian extreme metallers KATAKLYSM are celebrating their 25th anniversary in 2017 by embarking on a massive headline tour across Europe in the fall. To immortalize this event, the band has picked the last show of the tour — on October 21 in Munich, Germany at the famous Backstage club — to film the concert for future release.
For tour dates and other info, go to kataklysm.ca NEW ALBUM WITH WITCHERY IN NOVEMBER
Swedish blackened thrash metallers WITCHERY will release a new album, "I Am Legion", on November 10 via Century Media Records.
The album's first single, "True North", is out now.
facebook.com/officialwitchery centurymedia.com WATAIN CONFIRMED FOR GEFLE METAL FESTIVAL
WATAIN have been confirmed for Gefle Metal Festival, which take place in Gävle, Sweden on July 13-14, 2018.
Confirmed since earlier are VENOM, AT THE GATES, SODOM, CORONER, LACUNA COIL, The LURKING FEAR, F.K.Ü. etc.
Tickets on sale now. More info at geflemetalfestival.se
Take Me To The Top


AUGUST 31, 2017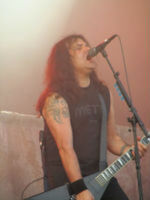 KREATOR ANNOUNCES EUROPEAN TOUR
German thrash metal veterans KREATOR will embark on a European headlining tour in early 2018. Support on the trek will come from KREATOR's Nuclear Blast labelmates DECAPITATED as well as DAGOBA.
The dates are:
Jan. 11 - FR - Lille, Splendid
Jan. 12 - FR - Reims, Cartonnerie
Jan. 13 - FR - Rouen, Le 106
Jan. 14 - FR - Bordeaux, Le Rocher Palmer
Jan. 15 - FR - Lyon, Transbordeur
Jan. 16 - CH - Lausanne, Docks
Jan. 17 - IT - Bologna, Zona Roveri
Jan. 18 - SI - Ljubljana, Kino Siska
Jan. 19 - RS - Belgrade, Hala Sportova
Jan. 20 - GR - Thessaloniki, Principal Club Theater
Jan. 21 - GR - Athens, Piraeus 117 Academy
Jan. 23 - MK - Skopje, MKC
Jan. 24 - BG - Sofia, Mixtape 5
Jan. 25 - RO - Bucharest, Arenele Romane
Jan. 26 - HU - Budapest, Barba Negra Music Club
Jan. 27 - CZ - Zlin, Masters of Rock Cafe
Jan. 28 - CZ - Prague, Meetfactory
kreator-terrorzone.de VINYL REISSUES WITH PARADISE LOST IN SEPTEMBER
British gothic metal icons PARADISE LOST will have their albums "In Requiem" (2007), "Faith Divides Us – Death Unites Us" (2009) and "Tragic Idol" (2012) reissued on 180gr vinyl via Century Media in September.
Furthermore, the band's 25th anniversary show recorded in London on November 3, 2013 by Abbey Road Live is going to be released on vinyl as a one time only pressing. It has previously been released as a 2xCD-R and digital album under the title "Tragic Illusion Live At The Roundhouse, London". The vinyl version will have the shorter title "Live At The Roundhouse".
"Faith Divides Us – Death Unites Us" and "Tragic Idol" will be released on September 8. "In Requiem" and "Live At The Roundhouse" will be released on September 15.
paradiselost.co.uk centurymedia.com TIM GAINES IS NO LONGER A MEMBER OF STRYPER
Tim Gaines has confirmed that he is no longer a member of American Christian hard rockers STRYPER.
The bassist's exit from the band has been rumored for months, ever since STRYPER guitarist Oz Fox revealed that Tim was going through a divorce, forcing the group to take a hiatus and possibly consider a future without Tim.
A replacement bassist has not yet been announced.
stryper.com
Take Me To The Top


AUGUST 30, 2017
NEW SOLO ALBUM WITH JEFF SCOTT SOTO IN NOVEMBER
American rock singer Jeff Scott Soto (Yngwie Malmsteen, TALISMAN, W.E.T., JOURNEY) will release a new solo album, "Retribution", on November 10 via Frontiers Music Srl.
jeffscottsoto.com frontiers.it BOX SET WITH AIRBOURNE IN SEPTEMBER
Australian hard rockers AIRBOURNE will release "Diamond Cuts" on September 29 via Nettwerk. The box set will be made available in limited-edition vinyl and CD formats, containing the band's first 3 discs — "Runnin Wild", "No Guts. No Glory." and "Black Dog Barking" — along with the brand new "Diamond Cuts - The B-Sides" collection featuring 2 previously unavailable tracks ("Money" and "Heavy Weight Lover") plus a bonus DVD of the brand new band documentary, "It's All For Rock 'N' Roll", housed in a slipcase box including original "Diamond Cuts" artwork.
airbournerock.com METALLICA TO REISSUE "MASTER OF PUPPETS" IN NOVEMBER
METALLICA will reissue its third album, "Master Of Puppets", on November 10 on the band's own Blackened Recordings. The LP has been remastered for the most advanced sound quality and will be available in various digital and physical configurations. The reissue is available for pre-order at metallica.com
Take Me To The Top


AUGUST 29, 2017
TOTALT JÄVLA MÖRKER'S WHOLE CATALOGUE TO BE RELEASED ON VINYL
Swedish harcore/punk/metal act TOTALT JÄVLA MÖRKER celebrate their 20-year anniversary, and will have all their records re-released on vinyl in different formats on December 1 via D-Takt & Råpunk and Luftslott Records.
For more info about the different versions, go to dbeatrawpunk.blogspot.se
luftslottrecords.com facebook.com/totaltjavlamorker MEMBERS OF AMON AMARTH, SABATON AND KREATOR TO GUEST ON DORO's NEXT ALBUM
German metal vocalist Doro Pesch's forthcoming album will contain a special "anthem" featuring guest appearances by a number of prominent metal musicians, including members of AMON AMARTH, KREATOR and SABATON.
The long-awaited follow-up to 2012's "Raise Your Fist" will arrive in August 2018.
doro.de
Take Me To The Top


AUGUST 27, 2017
BIOGRAPHY OF ANGUS YOUNG
Due on August 28 from Nero is "High Voltage: The Life Of Angus Young", the first biography of AC/DC's co-founder and last surviving original member. DOKKEN PLAN TO MAKE NEW ALBUM
Don Dokken has confirmed that DOKKEN is planning to begin writing a new studio album this fall for a tentative 2018 release. The disc will mark the band's first collection of all-new material since 2012's "Broken Bones".
Take Me To The Top


AUGUST 25, 2017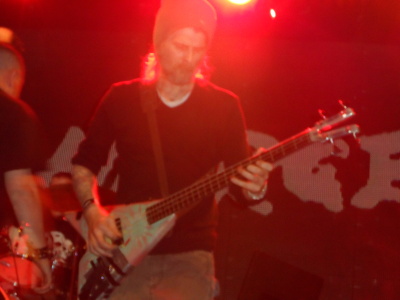 ALKALINE TRIO AND DISCHARGE TO SUPPORT MISFITS IN L.A.
ALKALINE TRIO and DISCHARGE will be support acts when MISFITS (with Glann Danzig, Jerry Only and Doyle Wolfgang Von Frankenstein) play their only 2017 show in L.A. on December 30.
More info at misfits.com EX-HAMMERFALL DRUMMER ANDERS JOHANSSON GOT A NEW BAND
Swedish drummer Anders Johansson (ex-HAMMERFALL, Yngwie Malmsteen) got a new band with his sons Kalle (bass/keyboard) and Niklas (guitar), and Mike Andersson (Ex-FULLFORCE, CLOUDSCAPE) on vocals.
The band is called STROKKUR, and their first album, "Vantablack", will be released on October 6. The music is described as industrial metal mixed with folk music.
The first song, "Diveded Generations", is out now on digital platforms.
youtu.be/zLj8c8Tk1Yc BAD RELIGION ANNOUNCES SOUTH AMERICAN TOUR
L.A. punk rock veterans BAD RELIGION have announced a short South American tour that is scheduled for November. The dates are:
Nov. 3 - Pepper Disco Club, San José, Costa Rica
Nov. 5 - Rock Station (Espaço das Américas), São Paulo, Brazil
Nov. 7 - RockOut Festival (El Teatro Flores), Buenos Aires, Argentina
Nov. 11 - RockOut Festival (Velódromo Estadio Nacional), Santiago, Chile
badreligion.com NEW ALBUM WITH MADAM X IN OCTOBER
Reunited American heavy metal band MADAM X have signed a deal with EMP Label Group, the U.S.-based label of MEGADETH bassist David Ellefson. A new album, "Monstrocity", will be released on October 31 on CD and digital, with a limited-edition vinyl release planned for November. NEW ALBUM WITH G.B.H. IN NOVEMBER
British punk legends G.B.H. will release a new album, "Momentum", on November 17 via Hellcat Records.
facebook.com/GBH.official DEBUT ALBUM WITH CYHRA IN OCTOBER
CYHRA - the new metal band featuring former IN FLAMES members Peter Iwers (bass) and Jesper Strömblad (guitar) alongside ex-AMARANTHE singer Joacim "Jake E" Lundberg and LUCA TURILLI'S RHAPSODY drummer Alex Landenburg - will release its debut album, "Letters To Myself", on October 20 via Spinefarm Records.
Take Me To The Top


AUGUST 24, 2017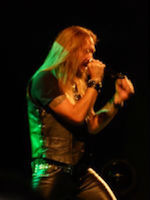 NEW ALBUM WITH TRIVIUM IN OCTOBER
Florida-based metal band TRIVIUM will release their new album, "The Sin And The Sentence", on October 20 via Roadrunner. FORMER AC/DC DRUMMER PHIL RUDD ANNOUNCES EUROPEAN TOUR AND NEW SINGLE
Former AC/DC drummer Phil Rudd will release a new solo single, "Sun Goes Down", on September 29.
The drummer and his band will be touring Europe from September 14 to November 6. Dates and ticket information can be found at philruddmusic.com HAMMERFALL ANNOUNCES NORTH AMERICAN TOUR IN 2018
Swedish melodic heavy metal band HAMMERFALL will return to North America in 2018. The headlining trek, which features special guests FLOTSAM AND JETSAM, will kick off May 17 in Ft. Lauderdale, Florida and criss-cross the continent before concluding on June 19 in San Antonio, Texas.
More details at hammerfall.net AT THE GATES AND F.K.Ü. CONFIRMED FOR GEFLE METAL FESTIVAL
AT THE GATES, INFECTED RAIN, F.K.Ü. and NULL POSITIV have been confirmed for Gefle Metal Festival, which take place in Gävle, Sweden on July 13-14, 2018.
Confirmed since earlier are VENOM, SODOM, CORONER, LACUNA COIL, ONCE HUMAN, The LURKING FEAR and IXXI.
Tickets go on sale September 1, 2017.
More info at geflemetalfestival.se
Take Me To The Top


AUGUST 23, 2017

W.A.S.P. RECRUITS BRAZILIAN DRUMMER FOR UPCOMING TOUR
W.A.S.P. has recruited Brazilian drummer Aquiles Priester to sit behind the kit for the band's "Re-Idolized - The Crimson Idol 25th Anniversary World Tour", which is scheduled to kick off on September 25 in Gothenburg, Sweden.
Priester was born in South Africa and has collaborated with such bands and solo artists as ANGRA, HANGAR, MIDAS FATE, PRIMAL FEAR, Paul Di'Anno (ex-IRON MAIDEN), Tony MacAlpine and Vinnie Moore.
For a list of upcoming W.A.S.P. shows, visit waspnation.com BRUCE DICKINSON TO RE-RELEASE SOLO ALBUMS ON VINYL
BMG will be reissuing IRON MAIDEN vocalist Bruce Dickinson's solo catalogue on vinyl worldwide on October 27. All 6 albums (released 1990-2005) will be released on heavyweight, black 180g vinyl in artworked sleeves. And as a bonus there will also be a limited edition box set, titled "Soloworks", with all 6 albums.
More info at ironmaiden.com
Take Me To The Top


AUGUST 22, 2017
AMON AMARTH TO BEGIN WORK ON NEW ALBUM
Swedish death metal vikings AMON AMARTH are preparing to begin writing material for their 11th studio album. The follow-up to 2016's "Jomsviking" will mark the band's first release with drummer Jocke Wallgren, who officially joined the group last September.
amonamarth.com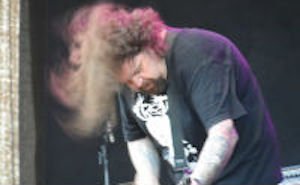 1 MORE MISFITS REUNION WITH GLENN DANZIG, JERRY ONLY AND DOYLE
American punk legends MISFITS are going to do 1 exclusive show in L.A. with the lineup of Glenn Danzig, Jerry Only and Doyle Wolfgang Von Frankenstein. This will be their only show in 2017, and it will happen at The Forum on December 30.
Tickets go on sale to the general public starting Friday, August 25.
Doyle Wolfgang Von Frankenstein will also do some solo dates as support act for GWAR, and after that he will do the following headline dates in the States:
Nov. 6 - The Aquarium, Fargo, ND
Nov. 7 - Big's Bar, Sioux Falls, SD
Nov. 8 - Whiskey Junction, Minneapolis, MN
Nov. 9 - Every Buddy's bar, Chippewa Falls, WI
Nov. 10 - The Forge, Joliet, IL
Nov. 11 - The Machine Shop, Flint, MI
misfits.com officialdoyle.com NAPALM DEATH RECORDING NEW ALBUM
British grind legends NAPALM DEATH are currently in the studio with longtime producer Russ Russel to record a new album.
napalmdeath.org
Take Me To The Top


AUGUST 21, 2017
RED DRAGON CARTEL RECORDING NEW ALBUM
RED DRAGON CARTEL - the band led by former Ozzy Osbourne and BADLANDS guitarist Jake E. Lee - recently entered Obscenic Arts studio in Dillsburg, Pennsylvania to begin recording its sophomore album, titled "Patina", for a tentative early 2018 release.
reddragoncartel.com
Take Me To The Top


AUGUST 19, 2017
THIN LIZZY DRUMMER BRIAN DOWNEY TO CELEBRATE 4OTH ANNIVERSARY OF "LIVE AND DANGEROUS"
Brian Downey, known to millions of rock fans as the original drummer of THIN LIZZY, will play a rare concert at Nells Jazz & Blues in London on Friday, November 24 with his new band BRIAN DOWNEY'S ALIVE AND DANGEROUS - which also features Brian Grace (best known as the guitarist for The COMMITMENTS' Andrew Strong), and former LOW RIDER members Matt Wilson (lead vocals, bass) and Phil Edgar (lead guitar).
The band will perform THIN LIZZY's classic live album "Live And Dangerous", which was recorded in 1977, but released in 1978. Tickets are on sale now. DEBUT ALBUM WITH THE RAMONAS IN SEPTEMBER
After playing for years as an all-female RAMONES tribute band, The RAMONAS are going to release their debut album, "First World Problems", as CD and digitally on September 10. Vinyl LP will come in November, and the album will contain all original material influenced by RAMONES and other punk and alternative music.
Take Me To The Top


AUGUST 18, 2017

NEW ALBUM WITH ROBERT PLANT IN OCTOBER
Former LED ZEPPELIN frontman Robert Plant will release his 11th solo album, "Carry Fire", on October 13 via Nonesuch/Warner. PHIL CAMPBELL AND THE BASTARD SONS HAS ENTERED THE STUDIO
PHIL CAMPBELL AND THE BASTARD SONS - the band featuring MOTÖRHEAD guitarist Phil Campbell alongside his sons Todd, Dane and Tyla, plus vocalist Neil Starr - has entered the studio to record its debut full-length album with producer Romesh Dodangoda. An early 2018 release via Nuclear Blast is expected.
Take Me To The Top


AUGUST 17, 2017
NEW LIVE RELEASE WITH THE WHO IN OCTOBER
On October 13 Eagle Rock Entertainment will release "Tommy - Live At The Royal Albert Hall" by the legendary rock band THE WHO on DVD, Blu-ray, 2CD, 3LP, Digital Video and Digital Audio. This concert film captures the first ever live performance by THE WHO of "Tommy" in its entirety, and boasts over 2 hours and 20 minutes of content.
"Tommy - Live At The Royal Albert Hall" was recorded at The Royal Albert Hall in London, UK in April 2017.
thewho.com L7 DOCUMENTARY TO BE RELEASED IN OCTOBER
The "L7: Pretend We're Dead" documentary, produced by Blue Hats Creative, will be released worldwide October 13 on VOD and Blu-ray / DVD. A multi-city theatrical screening tour of the film will kick off on September 1 in North America.
Upcoming live dates with L7 are:
Sep. 26 - Catalyst, Santa Cruz, CA
Sep. 27 - Slim's, San Francisco, CA
Sep. 30 - The Greek Theatre, Los Angeles, CA G.B.H. ANNOUNCES U.S. TOUR WITH THE CASUALTIES
British punk veterans G.B.H. are going to the States later this month. The CASUALTIES will be support act on all dates but the 2 last shows, where D.I. will be support act instead.
Dates and other info at facebook.com/GBH.official NEW ALBUM WITH CHELSEA IN OCTOBER
Old UK punk rockers CHELSEA are going to release their 11th studio album, "Mission Impossible", on October 20 via Westworld Recordings.
chelseapunkband.com westworldrecordings.co.uk NEW LIVE ALBUM WITH SLAUGHTER AND THE DOGS
Punk veterans SLAUGHTER AND THE DOGS will release a live album, "Tokyo Dogs", on August 25 via Cleopatra Records.
slaughterandthedogsuk.bandcamp.com cleopatrarecords.com
Take Me To The Top


AUGUST 16, 2017

VINNIE VINCENT ANNOUNCED AS SPECIAL GUEST AT ATLANTA KISS EXPO
Former KISS guitarist Vinnie Vincent has been announced as a special guest at the Atlanta Kiss Expo next year.
According to the official web site for the Atlanta Kiss Expo, the 65-year-old musician will be signing autographs and taking photos during the special VIP Meet & Greet on Friday, January 19, 2018, as well as all day long on Saturday, January 20, 2018.
This will be Vinnie's first public appearance in almost 20 years. NEW SINGLE WITH SPARZANZA, NEW ALBUM IN OCTOBER
A new digital single with Swedish hard rock/metal band SPARZANZA, titled "Vindication", is out today. A new album, "Announcing The End", will be released in October via Despotz Records.
Upcoming tour dates are as follows:
Oct. 25 - Trädgårn, Göteborg, Sweden - w/ H.E.A.T.
Oct. 26 - Kulturbolaget, Malmö, Sweden - w/ H.E.A.T.
Oct. 27 - Hell Yeah Rock Club, Linköping, Sweden
Oct. 28 - Harry B James, Stockholm, Sweden
Nov. 15 - Henry's Pub, Kuopio, Finland
Nov. 16 - Gong, Turku, Finland
Nov. 17 - Elmun Baari, Helsinki, Finland
Nov. 18 - Olympia, Tampere, Finland
despotz.se
Take Me To The Top


AUGUST 15, 2017
MORE THAN FEST HAS BEEN CANCELLED
More Than Fest, which was supposed to take place August 17-20 in Slovakia, has been cancelled. It seems to be unclear why.
Bands that was supposed to play include AMON AMARTH, DARK FUNERAL, EDGUY, PAIN, FIREWIND, CIVIL WAR, OVERKILL, POWERWOLF etc. etc.
Take Me To The Top


AUGUST 14, 2017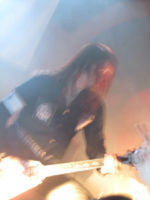 ARCH ENEMY ANNOUNCES UK AND MORE EUROPEAN DATES
Metal band ARCH ENEMY are adding more dates to their headlining international "Will To Power Tour" this fall in support of their highly anticipated new release, "Will To Power", out September 8 via Century Media Records.
The first leg of the tour will trek across Eastern Europe from September 15 until October 11 with support act JINJER. The band have now announced the final dates of the second round for the "Will to Power Tour", which will take place from January 12 until February 14, 2018 across Western Europe, UK and Scandinavia, and feature support from WINTERSUN, TRIBULATION and JINJER.
For dates and tickets, go to archenemy.net
Take Me To The Top


AUGUST 11, 2017
SODOM AND THE LURKING FEAR CONFIRMED FOR BLACK CHRISTMASS
SODOM, TIAMAT, The LURKING FEAR and ORDER have been confirmed for the Black Christmass festival in Norrköping, Sweden on December 15-16.
Confirmed since earlier are ABBATH, ONSLAUGHT, MERCILESS etc.
More info at skrikhult.se
Take Me To The Top


AUGUST 10, 2017
NEW ALBUM WITH DR. LIVING DEAD! IN OCTOBER
Swedish thrashers DR. LIVING DEAD! will release their new album, "Cosmic Conqueror", on October 27 via Century Media Records.
facebook.com/drlivingdeadofficial centurymedia.com NEW ALBUM WITH THE UNGUIDED IN NOVEMBER
Swedish metal band The UNGUIDED are going to release a new album, "And The Battle Royale", on November 10 via Napalm Records.
The Digipak version of the album will also include a live DVD that captures former singer Roland Johansson's farewell show.
theunguided.com napalmrecords.com STATUE OF CHRIS CORNELL
According to The Seattle Times, Chris Cornell's widow, Vicky Cornell, has hired the artist and sculptor Wayne Toth to create a statue of the SOUNDGARDEN frontman to be placed somewhere in Seattle, where the singer was born and nurtured his music career. DEF LEPPARD TO PERFORM ENTIRE "HYSTERIA" ALBUM NEXT YEAR
DEF LEPPARD is planning to embark on a special tour in 2018 during which they will perform their classic "Hysteria" album in its entirety.
defleppard.com
Take Me To The Top


AUGUST 9, 2017
METALLICA TO RE-RELEASE "MASTER OF PUPPETS"
METALLICA is planning to reissue its 3rd album, 1986's "Master Of Puppets", before the end of 2017 or early next year.
metallica.com TRIPTYKON PARTS WAYS WITH DRUMMER
Swizz avant-garde metal band TRIPTYKON (with Tom G. Warrior of CELTIC FROST and HELLHAMMER) will do their last shows with drummer Norman Lonhard this month. This will happen at Leyendas Del Rock Festival in Spain on August 10 and at Party.San Open Air in Germany on August 12.
TRIPTYKON is now looking for a new drummer, before they continue to work on their 3rd album and return to the stages.
triptykon.net NEW ALBUM WITH GWAR IN OCTOBER
On October 20, GWAR will release a new studio album, titled "The Blood Of Gods", via Metal Blade Records.
Take Me To The Top


AUGUST 8, 2017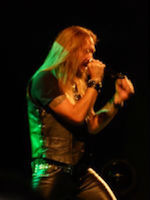 HAMMERFALL ANNOUNCES SWEDISH CLUB TOUR
Swedish heavy metal band HAMMERFALL are going on a small club tour in Sweden in November. Dates confirmed so far (more will be announced soon) are:
4/11: Hotell Lappland, Lycksele
9/11: Arbis, Norrköping
10/11: Folkets Park, Huskvarna
11/11: KB, Malmö
hammerfall.net THE DILLINGER ESCAPE PLAN ANNOUNCES FINAL SHOW
Progressive metal legends The DILLINGER ESCAPE PLAN has announced that they will do their final show on December 29 at Terminal 5 in New York City. Supporting the band at this show will be CODE ORANGE and DAUGHTERS. THE ADICTS SIGNS WITH NUCLEAR BLAST/ARISING EMPIRE
British punk rock veterans The ADICTS have signed with Nuclear Blast Records/Arising Empire Records. A new single will be released soon..
facebook.com/theadicts
Take Me To The Top


AUGUST 7, 2017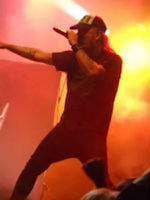 KVELERTAK ANNOUNCES EUROPEAN HEADLINE SHOWS
Norwegian metal band KVELERTAK will do the following headline shows in Europe in September:
Sept. 5 - Metropool, Hegelo, NL
Sept. 7 - De Kreun, Kortrijk, BE
Sept. 9 - Rex, Toulouse, FR
Sept. 13 - Musikbunker, Aachen, DE
Sept. 15 - Doornroosje, Nijmegen, NL
Support act on these dates will be TIMEWORN. More headline shows in October will be announced soon..
KVELERTAK will soon be joing METALLICA on their "WorldWired Tour".
kvelertak.com AT THE GATES AND GRAVE CONFIRMED FOR NETHERLANDS DEATHFEST 2018
AT THE GATES and GRAVE have been confirmed for Netherlands Deathfest, which take place at 013 in Tilburg, The Netherlands on March 2-4, 2018.
Confirmed since earlier are 1349, ANGEL WITCH, AURA NOIR, BROKEN HOPE, CARCASS, ROTTEN SOUND, SUFFOCATION, VALLENFYRE, VICTIMS, WITCHERY etc.
More info at deathfests.com
Take Me To The Top


AUGUST 6, 2017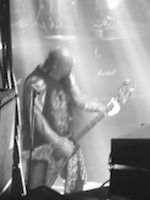 SLAYER FILMED LA SHOW FOR UPCOMING DVD
SLAYER's concert last night (Saturday, August 5) at the Forum in Inglewood, California was reportedly filmed for a forthcoming DVD.
slayer.net ARCH ENEMY AND DIRKSCHNEIDER CONFIRMED FOR WACKEN OPEN AIR 2018
The first acts for next year's Wacken Open Air has just been announced. And among the artists are ARCH ENEMY, DIRKSCHNEIDER, DORO, RUNNING WILD, NIGHTWISH, SEPULTURA, FIREWIND, WATAIN etc.
The festival take place August 2-4, 2018 in Wacken, Germany.
More info at: wacken.com FORMER AC/DC BASSIST MARK EVANS HAS JOINED ROSE TATTOO
Mark Evans, who played bass for AC/DC from 1975 until 1977, has joined fellow legendary Australian hard rockers ROSE TATTOO.
News of the 61-year-old musician's addition to ROSE TATTOO's lineup was broken in a Facebook post by another new member, former ANGELS guitarist Bob Spencer. Joining Evans and Spencer in ROSE TATTOO's current incarnation are former AUSTRALIAN CRAWL drummer John Watson, Dai Pritchard — the band's guitarist for the past decade — and frontman Angry Anderson.
Take Me To The Top


AUGUST 4, 2017
CLAWFINGER IS BACK
4 years after announcing it was calling it quits, long-running Swedish rap/metal combo CLAWFINGER is back with a new single, "Save Our Souls". It's available now on digital platforms.
CLAWFINGER has 3 gigs scheduled in August and 1 more in December. NEW ALBUM WITH SAMAEL IN OCTOBER
Swiss black metal pioneers SAMAEL will release their 10th album, "Hegemony", on October 13 via Napalm Records. ONSLAUGHT ANNOUCES EUROPEAN TOUR WITH ARTILLERY
British thrash veterans ONSLAUGHT will team up with ARTILLERY for a European tour in September/October. EXARSIS and CRONOSPHERE will also play. Dates can be found at facebook.com/OnslaughtTour D.S.-13 ANNOUNCES JAPANESE TOUR
Reunited Swedish hardcore/punk band D.S.-13 are going to Japan together with CRUCIAL SECTION in October/November. The dates are:
10/26 - Tokyo at PitBar
10/27 - Yamagata at Nandaya Studio
10/28 - Niigata at Woody
10/29 - Tokyo at Antiknock
11/1 - Osaka at Hokage
11/2 - Kochi at Chaotic Noise
11/3 - Okayama at Crazy Mama1
11/4 - Nagoya at Red Dragon
11/5 - Tokyo at PitBar
facebook.com/ds13hardcore facebook.com/Crucial-Section-114266695345817
Take Me To The Top


AUGUST 3, 2017
PETER AND THE TEST TUBE BABIES VOCALIST KICKED OUT OF U.S.A.
According to BBC, Peter Bywaters of the British punk veterans PETER AND THE TEST TUBE BABIES was deported from the U.S.A for mocking and dressing as Donald Trump during a previous show.
Bywaters says he flew in for Punk Invasion 2k17 in California to perform. However, when he arrived he was interrogated for 6 hours. Bywaters said: "I had only been there 30 seconds when the border control guard swung his screen round and said, 'Is this you?'. There in full view was a video from last year's German tour with me dressed as Donald Trump smoking a fake joint. From there it all went downhill. Six hours later I was forcibly escorted to my seat on the plane."
Bywaters also claims that he had his phone and passport confiscated, had a DNA swab taken, was photographed and had to make an official statement. Customs Border Patrol disputes Bywaters' account. CBP spokesman Jaime Ruiz sated: "The claim that he was refused entry to the United States because he mocked the president of the United States, that is absolutely not true. That is false. The reason he was denied entry was because he came with the wrong visa."
Take Me To The Top


AUGUST 2, 2017
TRIVIUM AND ARCH ENEMY TO JOIN FORCES FOR NORTH AMERICAN TOUR
TRIVIUM and ARCH ENEMY have announced plans for a co-headlining tour across North America this fall. Featuring support from English metalcore outfit WHILE SHE SLEEPS and New Jersey deathcore act FIT FOR AN AUTOPSY, the trek will kick off on October 27 in Orlando, Florida and make its way across the U.S. and Canada before finishing on December 6 in Houston, Texas. The general on-sale is Friday, August 4, and the dates can be found at trivium.org or archenemy.net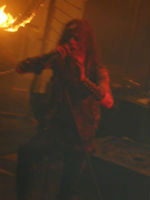 NEW ALBUM WITH WATAIN IN JANUARY
Swedish black metallers WATAIN are going to release a new album on January 5 through Century Media Records. No title or other information has been revealed yet, but they will do the following release shows in Europe in January 2018:
Jan. 5 - Stockholm, Sweden
Jan. 10 - Berlin, Germany
Jan. 11 - Tilburg, Netherlands
Jan. 12 - London, UK
Jan. 13 - Paris, France
Tickets go on sale August 4.
templeofwatain.com CONCERT WITH BOTH DIA PSALMA AND STREBERS IN STOCKHOLM
Swedish punk bands DIA PSALMA and STREBERS (who has the same lineup nowadays) are going to do an exclusive "double" show (or something like that) at Fryshuset/Klubben/Arenan in Stockholm, Sweden on November 25.
More info here: facebook.com/events/1032686476835149 CHUGGER ANNOUNCES EUROPEAN TOUR
Swedish melodic groove/death metallers CHUGGER are going on a European tour in November. The dates are:
Nov 04 - Belgium, Roeselare - De Verlichte Geest
Nov 07 - Hungary, Budapest - U8 Underground Club
Nov 08 - Slovakia, Dolny Kubin - Acko
Nov 09 - Slovakia, Poprad - Tortuga
Nov 10 - Slovakia, Roznava - Rakwa Music Club
Nov 11 - Slovakia, Kosice - U Legionarov
Nov 12 - Slovakia, Moldava nad Bodvou - Heaven and Hell
Nov 13 - Czech Republic, Ostrava - Chliv
Nov 14 - Czech Republic, Brno - RC Brooklyn
Nov 15 - Poland, Poznan - Klub y Bazyla
Nov 17 - Germany, Wuppertal - Underground
Nov 18 - The Netherlands, Nijmegen - Backstage Rockcafé
Before that they will warm up with a gig at Palatset in Linköping, Sweden on October 20.
facebook.com/chuggerband
Take Me To The Top


AUGUST 1, 2017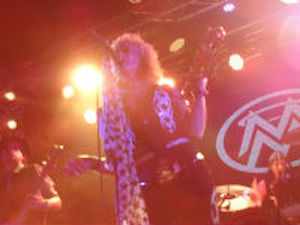 NEW SUPERGROUP WITH MEMBERS FROM DREAM THEATER, GUNS N' ROSES, THE WINERY DOGS AND JOURNEY
DREAM THEATER members Mike Portnoy and Derek Sherinian have joined forces with Ron "Bumblefoot" Thal (ex-GUNS N' ROSES), Billy Sheehan (The WINERY DOGS, MR. BIG, David Lee Roth) and Jeff Scott Soto (ex-JOURNEY, YNGWIE MALMSTEEN'S RISING FORCE). Their debut album, "Psychotic Symphony", will be released October 20 on InsideOut Music. NEW ALBUM WITH PÄNZER IN OCTOBER
PÄNZER - the heavy metal "supergroup" featuring DESTRUCTION frontman Schmier alongside Pontus Norgren (HAMMERFALL) and V.O. Pulver (G.U.R.D., POLTERGEIST) on guitar and Stefan Schwarzmann (ACCEPT, ex-RUNNING WILD) on drums - will release its second album, "Fatal Command", on October 6 via Nuclear Blast. MICHAEL MONROE GOING TO JAPAN
Finnish rock legend Michael Monroe (ex-HANOI ROCKS) are going to Japan for 3 shows in December. And the dates are these:
Dec. 5 - Umeda Club Quattro, Osaka
Dec. 6 - Ebisu Liquid Room, Tokyo
Dec. 8 - Nagoya ReNY Limited, Aichi
Pre-sale tickets are on sale now, and general ticket sales begin September 2.
michaelmonroe.com
Take Me To The Top

JULY 31, 2017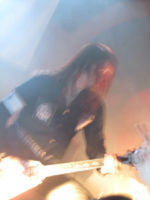 SICK OF IT ALL HIT BY DRUNK DRIVER
Yesterday (July 30) American hardcore veterans SICK OF IT ALL's tour van was hit by a drunk driver while they were en route to their next Warped Tour show in Texas. They let us know that they're all o.k. and will be playing tonight (July 31). NEW ALBUM WITH BLACK COUNTRY COMMUNION IN SEPTEMBER
BLACK COUNTRY COMMUNION - the Anglo-American rock group comprising vocalist/bassist Glenn Hughes (DEEP PURPLE, TRAPEZE), drummer Jason Bonham (LED ZEPPELIN, FOREIGNER), Derek Sherinian (DREAM THEATER, Alice Cooper, Billy Idol) and blues-rock guitarist/vocalist Joe Bonamassa - will release their long awaited and highly anticipated fourth album, "BCCIV", via Mascot Records on Friday, September 22. This is the band's first studio album since 2013's "Afterglow".
bccommunion.com ARCH ENEMY ANNOUNCES SWEDISH CLUB SHOWS
For the first time in almost an eternity, extreme metal veterans ARCH ENEMY are going to do some club shows in Sweden. There will be as much as 3 support acts (why?), and they are WINTERSUN, TRIBULATION and JINJER. The dates are:
Jan. 31 - KB, Malmö
Feb. 2 - Fryshuset, Stockholm
Feb. 3 - Trädgår'n, Göteborg
Tickets go on sale Wednesday, August 2.
More European tour dates for 2017/2018 can be found at archenemy.net
Take Me To The Top

JULY 30, 2017
SEX PISTOLS TO RE-RELEASE INTERVIEW LP AS 3-CD SET
SEX PISTOLS' album "Some Product", a compilation of interviews from 1979, has been expanded to a 3-CD set, and re-titled to "More Product". It will include some previously unreleased interviews, and will be released on August 25.
More info at facebook.com/sexpistolsofficial
Take Me To The Top


JULY 29, 2017
DEVIL'S GUN ANNOUNCES EUROPEAN TOUR DATES
Swedish hard rockers DEVIL'S GUN are going on a European tour (mainly in Spain) in September. The dates are these:
1/9 Hall Of Fame, Wetzikon (CH)
2/9 Blue Rose Saloon, Milano (IT)
5/9 Rocksound, Barcelona (ES)
6/9 Café Teatro La Nube, Bilbao (ES)
7/9 Sala Impacto, Plasencia (ES)
8/9 Forum Celticum, A Coruña (ES)
9/9 Club Clavicémbalo, Lugo (ES)
10/9 El Zagal, Aldeamayor de San Martin (ES)
16/9 Grimm Metal Fest, Gent (BE)
facebook.com/DEVILSGUNSWE GUNS N' ROSES ADDS MORE TOUR DATES IN NORTH AMERICA
GUNS N' ROSES have added some more dates to their North American tour. And those dates are as follows:
Oct. 12 - Prudential Center, Newark, NJ
Oct. 16 - Madison Square Garden, New York, NY
Oct. 19 - Verizon Center, Washington, D.C.
Oct. 23 - XL Center, Hartford, CT
Oct. 30 - Air Canada Centre, Toronto, ON
Nov. 03 - KFC Yum! Center, Louisville, KY
Nov. 07 - Bradley Center, Milwaukee, WI
Nov. 13 - Bridgestone Arena, Nashville, TN
Nov. 18 - Golden 1 Center, Sacramento, CA
Nov. 28 - Valley View Casino Center, San Diego, CA
More tour dates and information at gunsnroses.com
Take Me To The Top

JULY 28, 2017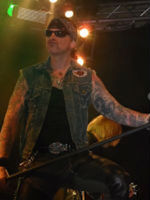 YNGWIE MALMSTEEN ANNOUNCES U.S. TOUR
Legendary Swedish guitarist Yngwie J. Malmsteen will embark on a second 2017 leg of his "World On Fire" U.S. headling tour in the fall. The dates are:
Oct. 20 - Indianapolis, IN - The Vogue
Oct. 21 - Memphis, TN - New Daisy Theatre
Oct. 22 - Hazard, KY - Forum Theatre
Oct. 25 - Worcester, MA - The Palladium
Oct. 26 - Huntington, NY - The Paramount
Oct. 27 - Derry, NH - Tupelo Music Hall
Oct. 29 - Ridgefield, CT - Ridgefield Playhouse
Nov. 01 - Milwaukee, WI - Pabst Theatre
Nov. 02 - Kalamazoo, MI - State Theatre
Nov. 03 - Chicago, IL - Portage Theatre
Nov. 04 - Ringle, WI - Q&Z Expo Center
Nov. 06 - Kent, OH - Kent Stage Theater
Nov. 07 - Philadelphia, PA - Theatre of the Living Arts
Nov. 08 - Charlottesville, VA - The Jefferson Theatre
Nov. 09 - Greensboro, NC - Cone Denim Entertainment Center
Nov. 12 - Melbourne, FL - King Center for the Performing Arts
yngwiemalmsteen.com BLACK STAR RIDERS ANNOUNCES UK TOUR
British hard rockers BLACK STAR RIDERS are going on a UK tour with special guests BLUES PILLS, TAX THE HEAT and DIRTY THRILLS in November. Tickets go on sale August 2, and the dates are:
8th Nov Wulfrun Hall, Wolverhampton
9th Nov Queens Hall, Edinburgh
10th Nov Parr Hall, Warrington
12th Nov University Of Hull, Hull
14th Nov Empire, Middlesbrough
15th Nov o2 Academy, Sheffield
16th Nov o2 Academy, Leicester
18th Nov Cambridge Junction, Cambridge
19th Nov Pyramids, Portsmouth
blackstarriders.com bluespills.com facebook.com/taxtheheat dirty-thrills.com
Take Me To The Top

JULY 27, 2017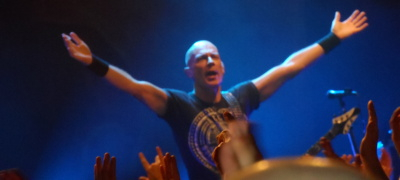 BRUCE DICKINSON MEMOIR DUE IN OCTOBER
This fall, HarperNonFiction will publish "What Does This Button Do?", the hugely anticipated memoir from IRON MAIDEN frontman Bruce Dickinson.
The global publication on October 19 will be accompanied with a commensurate international book tour. NEW UFO ALBUM IN SEPTEMBER
Hard rock veterans UFO will release a new album, "The Salentino Cuts", on September 29 via Cleopatra Records.
It's a covers album with songs by artists like The DOORS, The YARDBIRDS, STEPPENWOLF, ZZ TOP, The ANIMALS, Tom Petty, MOUNTAIN etc.
ufo-music.info ACCEPT ANNOUNCES EUROPEAN TOUR
German/American heavy metal legends ACCEPT will be touring in Europe in January and February 2018. Check out the dates at acceptworldwide.com NEW ALBUM WITH EUROPE IN OCTOBER
EUROPE will release their new album, "Walk The Earth" on October 20 via their own label Hell & Back (through Silver Lining Music).
EUROPE will support DEEP PURPLE in UK in November. The dates are these:
Nov 17 - Barclaycard Arena, Birmingham
Nov 18 - Manchester Arena, Manchester
Nov 20 - Motorpoint Arena, Cardiff
Nov 22 - The SSE Hydro, Glasgow
Nov 23 - The o2 Arena, London
European tour dates for November/December will be announced soon..
europetheband.com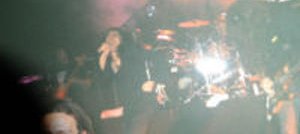 DEAD BOYS CELEBRATE 40 WITH ALBUM AND TOUR
American punk rock pioneers DEAD BOYS will celebrate the 40th anniversary of their landmark first album, "Young Loud And Snotty", with a worldwide tour and a special re-recording of the classic record. "Still Snotty: Young Loud And Snotty At 40" will be released on Nashville-based Plowboy Records, and is hitting the streets on September 8 with a major U.S. tour kicking off in Dallas, Texas on September 7. WORLD TOUR WITH RONNIE JAMES DIO HOLOGRAM
Live music's premier hologram production company Eyellusion has revealed initial dates for "Dio Returns: The World Tour", featuring a hologram of Ronnie James Dio reunited with the late rock star's former bandmates from the DIO band. The tour will make more than 80 stops around the globe, kicking off in Helsinki, Finland on November 30. The tour will also make stops throughout Argentina, Australia, Brazil, Chile, Colombia, Ecuador, France, Germany, Japan, Mexico, New Zealand, Paraguay, United Kingdom, Venezuela and other countries, with dates to be announced. The tour is expected to come to the United States in spring 2018 and play festivals globally during the summer.
The first European tour dates are:
Nov. 30 - Helsinki, Finland - The Circus
Dec. 03 - Stockholm, Sweden - Fryshuset
Dec. 04 - Oslo, Norway - Rockefeller Music Hall
Dec. 06 - Warsaw, Poland - Progresja
Dec. 13 - Barcelona, Spain - Bikini
Dec. 15 - Santander, Spain - Escenario Santander
Dec. 17 - Bucharest, Romania - Arelene Romane
Dec. 20 - Antwerp, Belgium - Trix
Dec. 21 - Tilburg, Netherlands - 013
ronniejamesdio.com
Take Me To The Top

JULY 26, 2017
DEAD LORD ANNOUNCES EUROPEAN TOUR WITH NIGHT
Swedish hard rockers DEAD LORD are going on a short European tour with special guests NIGHT in late August/early September. More info at facebook.com/deadlordswe or facebook.com/nightbandofficial
Take Me To The Top

JULY 25, 2017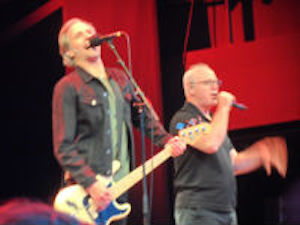 NOFX, BAD RELIGION AND FLOGGING MOLLY CONFIRMED FOR PUNK IN DRUBLIC CRAFT BEER & MUSIC FESTIVAL
Fat Mike's Punk In Drublic Craft Beer & Music Festival has announced its line up and dates. The bands playing it include NOFX, BAD RELIGION, FLOGGING MOLLY, GOLDFINGER, LESS THAN JAKE, BAD COP/BAD COP and more..
The festival will be making stops along the U.S. west coast in mid-September and mid-October.
More info at punkindrublicfest.com
Take Me To The Top


JULY 22, 2017
LINKIN PARK CANCEL U.S. TOUR
I guess that it doesn't exactly come as a surprise, but LINKIN PARK has canceled its previously announced U.S. headlining tour. The trek was called off just a day after the passing of the band's singer, Chester Bennington. YET ANOTHER DEEP PURPLE COLLECTION
Rhino will celebrate DEEP PURPLE's history with 3 definitive collections.
"A Fire In The Sky" will be available as a single CD and a 3-CD set on September 8 in North America, with an international release following later in the year. A 3-LP version will also be available on November 3. Each version includes a selection of songs chosen from the 19 studio albums that DEEP PURPLE recorded between 1968 and 2013.
The single-disc version of "A Fire In The Sky" features 20 songs and focuses mainly on the band's singles. The 3-disc version dives even deeper into their past with 40 songs, and includes at least 1 track from every studio album through "Now What?!". "A Fire In The Sky" will also be available as a 3-LP set that includes 27 songs.
deep-purple.com NEW ALBUM WITH THE DARKNESS IN OCTOBER
English rock band The DARKNESS will release their 5th studio album, "Pinewood Smile", on October 6 through Cooking Vinyl.
thedarknesslive.com
Take Me To The Top

JULY 21, 2017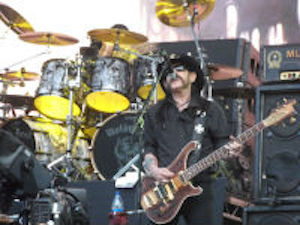 NEW COVERS ALBUM WITH MOTÖRHEAD IN SEPTEMBER
What a surprise! MOTÖRHEAD are going to release a album of covers that they have recorded through the years. "Under Cöver" will be released sometime in September (no date has been announced yet), and will include a previously unreleased version of David Bowie's "Heroes", which was 1 of the last songs the band recorded. There will also be songs by SEX PISTOLS, Ted Nugent, RAMONES, METALLICA, JUDAS PRIEST etc.
More info at imotorhead.com/motorhead-to-release-under-cover TANT STRUL MEMBER KÄRSTI STIEGE IS DEAD
It seems like Kärsti Stiege, a member of Swedish 80s (punk) rock band TANT STRUL, has died. I have no further details about it.. VIXEN SINGER ANNOUNCES U.S. TOUR DATES
Janet Gardner, best known as the lead vocalist of the all-female rock band VIXEN, will release her debut solo album on August 18 via Pavement Entertainment in conjunction with Pavement's cohorts Eternal Sound Records for Europe. All songs were written, performed and produced by Gardner and her husband of 1 year, Justin James, a guitarist, songwriter and producer who has previously worked with STAIND, COLLECTIVE SOUL and TYKETTO.
Janet and Justin will hit the road in September. They will perform songs from Janet's debut solo album and hits from VIXEN.
The tour dates are:
Sep. 01 - Battle Creek, MI - The Music Factory
Sep. 02 - Chesterfield, MI - Diesel Concert Lounge
Sep. 08 - Poughkeepsie, NY - The Chance
Sep. 09 - Sellersville, PA - Sellersville Theater 1894
Sep. 12 - New York, NY - Iridium
Sep. 14 - Clifton, NJ - Dingbatz
Sep. 15 - Baltimore, MD - Fish Head Cantina CAVALERA CONSPIRACY ANNOUNCES TITLE OF NEW ALBUM
CAVALERA CONSPIRACY, the band led by brothers and founding SEPULTURA members Max (also of SOULFLY) and Igor Cavalera, has set "Psychosis" as the title of its recently completed 4th album, tentatively due in October via Napalm Records. LINKIN PARK SINGER CHESTER BENNINGTON IS DEAD
Chester Bennington, singer for the American nu metal band LINKIN PARK, was found dead in his home in LA on Thursday (July 20). He had committed suicide by hanging himself. He was just 41 years old.
Reports are saying that Chester have had problems with alcohol and drugs for a while.
Take Me To The Top


JULY 20, 2017
NEW NIGHT ALBUM IN SEPTEMBER
Swedish heavy metal band NIGHT will release their 3rd full length, "Raft Of The World", on September 1 through The Sign Records.
heavymetalinthenight.com thesignrecords.com BLAZE BAYLEY ANNOUNCES NORTH AMERICAN TOUR
Former IRON MAIDEN singer Blaze Bayley has extended his "Endure and Survive" world tour to include 24 shows in USA and Canada during August and September. The trek lasts 4 and a half weeks and includes a date at Hollywood's legendary Whisky A Go Go on September 4.
Blaze will be joined by his regular touring and recording band, picked from British heavy metallers ABSOLVA: Chris Appleton (guitar, backing vocals), Martin McNee (drums) and Karl Schramm (bass, backing vocals).
For dates, go to blazebayley.net LIMITED ANNIVERSARY VERSION OF ASPHYX'S DEBUT ALBUM
Dutch death metallers ASPHYX celebrate their 30-year anniversary this year, and a special and limited anniversary version of "The Rack", their classic debut album, will be made available on November 17 as a double album, containing both the original LP as well as a special bonus version of the entire record covered by friends and peers of the group. More details and formats of this project will be unveiled soon.
Also, in addition to the already announced and sold-out anniversary show at the Turock venue in Essen, Germany on Saturday, November 18, ASPHYX will play a second (matinee) show the day after in the same location. These 2 concerts will feature long ASPHYX sets, special merchandise as well as meet-and-greet opportunities, including former band members like Eric Daniels, Bob Bagchus, Wannes Gubbels, Ronnie Van Der Wey, Roel Sanders and Sander Van Hoof.
asphyx.nl NEW EP WITH VENOM THIS YEAR, AND NEW ALBUM NEXT YEAR
It looks like British black metal pioneers VENOM plan to release a new EP later this year, as well as a new full length album during 2018.
venomslegions.com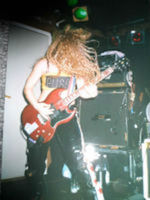 THE QUIREBOYS TO RELEASE ALBUM WITH BLUES COVERS
British rock n roll veterans The QUIREBOYS are going to release a album with blues covers. The title will be "White Trash Blues", and the release date is September 1 via Off Yer Rocka Recordings.
Before the album they will also release a 3-track EP, "Leaving Trunk EP", digitally on August 1, with 2 tracks that are not included on the album.
quireboys.com offyerrocka.com NEW ALBUM WITH THOR IN AUGUST
Old hard rock viking Thor will release a new album, "Beyond The Pain Barrier", on August 4.
Thor will be hitting the road in support of the release, kicking off at Porispere Festival in Finland in August, followed by a 30-date tour of North America.
And in case that wasn't enough news for you, a new documentary film called "Return Of The Thunderhawk" (a sequel to the well-received "I Am Thor" film) is scheduled for release later this year.
thorcentral.com NASHVILLE PUSSY RECORDING NEW ALBUM
American dirty hard rock n roll band NASHVILLE PUSSY are currently in the studio to record a new album. The band will return to Europe for a lot of shows in October/November. For dates, check out nashvillepussy.com
Take Me To The Top


JULY 19, 2017
NEW BOOK ABOUT BON SCOTT
A new biography of late AC/DC frontman Bon Scott, titled "Bon - The Last Highway: The Untold Story Of Bon Scott And AC/DC's Back In Black", is scheduled for publication in November in North America, Australia, New Zealand, Brazil, Germany, Austria and Switzerland. The book will be published in 2018 in France and Japan.
The author, Jesse Fink, previously wrote the 2015 book "The Youngs: The Brothers Who Built AC/DC".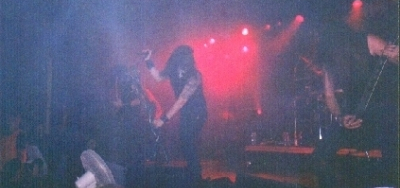 SATYRICON ADD LATIN AMERICAN TOUR DATES
Norwegian black metallers SATYRICON have added some tour dates in Latin America this fall. The dates are as follows:
31.10.17 MX - Guadalajara, C3 Stage
01.11.17 MX - Mexico City, Circo Volador
02.11.17 CR - San Jose, Pepper's Club
06.11.17 CL - Santiago, Blondie
08.11.17 AR - Buenos Aires, Uniclub
10.11.17 BR - Belo Horizonte, Stonehenge
11.11.17 BR - São Paulo, Clash Club
12.11.17 BR - Rio De Janeiro, Teatro Oddiseia
Their new studio album, "Deep calleth upon Deep", will be released on September 22.
satyricon.no NEW ALBUM WITH MARTINA EDOFF IN SEPTEMBER
Swedish melodic hard rock singer Martina Edoff will release her new album, "We Will Align", on September 22 via AOR Heaven.
facebook.com/martinaedoff aorheaven.com
Take Me To The Top


JULY 18, 2017
NEW ALBUM WITH PETER AND THE TEST TUBE BABIES IN SEPTEMBER
Old British punk rockers PETER AND THE TEST TUBE BABIES are going to release their first new album since 2004. The title is "That Shallot", and it will be released on September 15 via Arising Empire (a division of Nuclear Blast). A single is due for release in the summer, prior to the album's release.
testtubebabies.co.uk arising-empire.com MORBID ANGEL FORCED TO CANCEL EUROPEAN FESTIVAL DATES
Due to unfortunate and last minute, unforeseen problems with a passport for one of the members of American death metal legends MORBID ANGEL, all their Summer festival dates slated for late July and August will have to be cancelled.
MORBID ANGEL are looking forward to coming back to Europe and playing for all of their fans in November.
morbidangel.com
Take Me To The Top


JULY 17, 2017
MINISTRY ANNOUNCES U.S. TOUR WITH DEATH GRIPS
Industrial metal legends MINISTRY are going on a U.S. tour with DEATH GRIPS in October/November. Tickets go on sale Friday, July 21. Dates can be found at ministryband.com GREENDAY MEMBER FORMS NEW BAND WITH RANCID MEMBER
GREEN DAY singer/guitarist Billie Joe Armstrong has teamed up with RANCID frontman Tim Armstrong — no relation — to launch a new punk supergroup called ARMSTRONGS. Billie Joe's son Joey Armstrong, who played in the punk band SWMRS, and Tim's nephew Rey Armstrong round out the quartet, which has released its first song, called "If There Was Ever A Time".
ARMSTRONGS recorded the track for the documentary "Turn It Around: The Story Of East Bay Punk", which the members of GREEN DAY helped produce. The film focuses on Berkeley, California's legendary all-ages, non-profit punk venue 924 Gilman, where acts like GREEN DAY and RANCID got their start.
"If There Was Ever A Time" will be released on flexi-disc through Pirates Press, limited to 1,000 copies, with all proceeds from the sale of the single benefiting 924 Gilman. The song will also available on streaming services and digital music stores.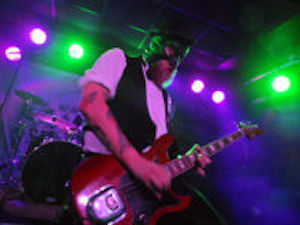 PHOTO BOOK WITH DEAD BOYS
Just in time for the 40th anniversary of the seminal punk album "Young Loud And Snotty", early photographs of the DEAD BOYS will be released in a book titled "Dead Boys 1977: The Lost Photographs Of Dave Treat". Edited and designed by Ron Kretsch (Dangerous Minds), with introductions by both Kretsch and curator Brittany M. Hudak, the book hits streets on September 29 to coincide with DEAD BOYS guitarist Cheetah Chrome's national fall tour.
Photos contained in this book were taken in the mid-70s in Cleveland, before they played at CBGB, and before "Young Loud And Snotty" was released.
Photo exhibitions are planned for Cleveland, New York and Los Angeles in the fall, with more cities and details to be revealed in coming weeks. NEW MÄRVEL ALBUM IN OCTOBER
Swedish rockers MÄRVEL are going to release a new album, "Märvel at the Sunshine Factory", on October 6 through The Sign Records.
marveltheband.com facebook.com/thesignrecords NEW ALBUM WITH HONEYMOON DISEASE IN OCTOBER
Swedish rock band HONEYMOON DISEASE will release a new album, "Part Human, Mostly Beast", on October 27 via The Sign Records.
facebook.com/HoneymoonDisease facebook.com/thesignrecords
Take Me To The Top


JULY 15, 2017
SODOM FORCED TO CANCEL GEFLE METAL FESTIVAL, GRAVE STEP IN
German thrash legends SODOM has been forced to cancel today's show at Gefle Metal Festival in Gävle, Sweden because frontman Tom Angelripper hurt his leg in a accident yesterday, and therefor can't travel to Sweden. Swedish death metal veterans GRAVE will replace them.
Also, the first confirmed acts for next year's festival has just been revealed. And they are VENOM, CORONER, LACUNA COIL, ONCE HUMAN, The LURKING FEAR and IXXI. Tickets go on sale September 1.
facebook.com/geflemetalfestival ADRENALINE MOB INVOLVED IN CAR CRASH, BASSIST DEAD
ADRENALINE MOB — the hard rock/metal band featuring Russell Allen (vocals; also of SYMPHONY X) and Mike Orlando (guitar) — was involved in a fatal crash Friday afternoon (July 14) in Florida. ADRENALINE MOB bassist David Zablidowsky died and 6 others were injured when a tractor-trailer veered off Interstate 75 near Micanopy and struck the group's RV that had pulled off the highway with a flat tire. Zablidowsky was pronounced dead at 12:42 p.m.
Out of the 9 people who were in the vehicles, 6 were taken to area hospitals, and 2 declined medical treatment, according to Gainesville.com. Of the 6 injured, 3 were listed in critical condition and the other 3 in stable condition.
Take Me To The Top

JULY 12, 2017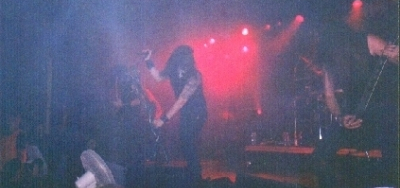 NEW ALBUM WITH L.A. GUNS IN OCTOBER
80s sleaze/hard rockers L.A. GUNS will release a new album, titled "The Missing Peace", on October 13 via Frontiers Music Srl.
laguns.net frontiers.it NEW ALBUM WITH SATYRICON IN SEPTEMBER
Nearly 3 years in the making, Norwegian black metal veterans SATYRICON have announced that "Deep calleth upon Deep", their highly anticipated 9th studio album, is set for release on September 22 via Napalm Records.
satyricon.no napalmrecords.com DOKKEN TO RECORD NEW ALBUM
DOKKEN is planning to begin writing a new studio album this fall for a tentative 2018 release. The disc will mark the band's first collection of all-new material since 2012's "Broken Bones" effort. CHILDREN OF BODOM GOING TO AMERICA
Finnish melodic death metallers CHILDREN OF BODOM are returning to North America this fall for a celebration of 20 years since the debut of "Something Wild".
The tour will kick off in Dallas, Texas on October 31, and will last until December 1 when they hit Montreal, QC. Special guests will be CARACH ANGREN, LOST SOCIETY and UNCURED. Tickets will go on sale this Friday, July 14, and the dates can be found at cobhc.com VICE SQUAD CONFIRMED FOR REBELLION
VICE SQUAD have been confirmed for the British punk festival Rebellion at The Winter Gardens in Blackpool on August 3-6. They have stepped in to replace LEFT ALONE (who have cancelled for the 3rd year running).
Among the other artists are The PROFESSIONALS, 999, ANGELIC UPSTARTS, ANTI NOWHERE LEAGUE, RATTUS, ARGY BARGY, Richie Ramone, BAD RELIGION, RUTS DC, INFA RIOT, SHAM 69, The CASUALTIES, CHAOS UK, The LIPTONES, STEVE IGNORANT WITH PARANOID VISIONS, CITY SAINTS, The LURKERS, SUBHUMANS, MDC, CRUDE SS, TOTAL CHAOS, UK SUBS, DOA, DUNCAN REID & THE BIG HEADS, PETER & THE TEST TUBE BABIES, PENNYWISE etc. etc.
More info at rebellionfestivals.com
Take Me To The Top

JULY 11, 2017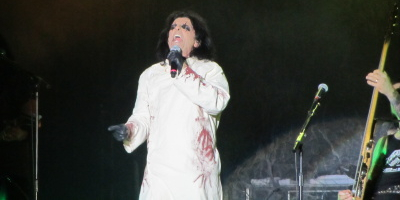 ALICE COOPER TO RELEASE "WELCOME TO MY NIGHTMARE SPECIAL EDITION" DVD
Alice Cooper's "Welcome To My Nightmare Special Edition" DVD will be released on September 8 via Eagle Rock Entertainment. The DVD features the 1975 TV special "Alice Cooper: The Nightmare", now available on DVD for the first time, along with the 1976 "Welcome To My Nightmare" concert film.
alicecooper.com ACE FREHLEY TO RELEASE EXPANDED DELUXE EDITION OF "ANOMALY"
Original KISS guitarist Ace Frehley will release a newly expanded deluxe edition of his 2009 album, "Anomaly", on September 8 via eOne Music.
Among the new tracks are 2 previously unreleased demos: "Hard For Me", which was later reworked into the album's "Foxy & Free", and an early take of "Pain In The Neck", different in tempo and arrangement from the final version. Also included is the previously digital-only "Anomaly" bonus track "The Return Of Space Bear".
acefrehley.com OZZY, MARILYN MANSON, PROPHETS OF RAGE AND ROB ZOMBIE CONFIRMED FOR OZZFEST MEETS KNOTFEST
Ozzfest Meets Knotfest, a combination of the 2 hard rock and metal events that first took place last September in San Bernardino, California, will return to Glen Helen Amphitheater And Festival Grounds on November 4-5. Tickets go on sale Friday, July 14 at ozzfest.com and knotfest.com
Among the confirmed artists are Ozzy Osbourne, PROPHETS OF RAGE, DEFTONES, CHILDREN OF BODOM, KREATOR, HIGH ON FIRE, HAVOK, POSSESSED, Rob Zombie, Marilyn Manson, TESTAMENT, DEATH ANGEL, WARBRINGER etc. MARILYN MANSON ANNOUNCES NORTH AMERICAN TOUR
Marilyn Manson has announced a fall North American tour. Tickets go on sale on Friday, July 14. Dates can be found at marilynmanson.com
Take Me To The Top

JULY 6, 2017

THE HAUNTED ANNOUNCES TOUR IN SPAIN AND PORTUGAL
Swedish thrashers The HAUNTED are going to Spain and Portugal for a few shows in February. Support acts will be NORUNDA and The DESCENT. The dates are:
Feb. 14 - Vigo, Sala Master
Feb. 15 - Bilbao, Stage Live
Feb. 16 - Zaragoza, Sala Löpes
Feb. 17 - Madrid, Sala Nazca
Feb. 18 - Lisboa, RCA Club
the-haunted.com DICTATORS NYC CHANGE NAME TO MANITOBA
American punk rock band DICTATORS NYC - the current incarnation of The DICTATORS which includes Ross the Boss, Handsome Dick Manitoba, LP Patterson, Dean Rispler and Daniel Rey - are changing their name to MANITOBA. The band cites "legal issues regarding old bandmates" as the reason for the name change.
For the past few years, founding member and principal songwriter Andy Shernoof has been sparring with Manitoba over the use of the name. A few years ago, DICTATORS NYC were barred from performing any Shernoff penned tunes. DARK TRANQUILLITY AND SEPULTURA CONFIRMED FOR 70000TONS OF METAL CRUISE 2018
70000tons Of Metal has announced the first 16 confirmed acts for next year's cruise. And among these artists are DARK TRANQUILLITY, SEPULTURA, SONATA SARCTICA, MESHUGGAH, CANNIBAL CORPSE, ENSLAVED, INSOMNIUM, RHAPSODY, KORPIKLAANI etc.
The 70000tons Of Metal cruise sails from Miami, Fort Lauderdale, FL to Grand Turk, Turks and Caicos Islands and back on February 1-5, 2018.
For more info, visit 70000tons.com NEW ALBUM WITH ORPHANED LAND IN 2018
Oriental metal pioneers ORPHANED LAND just announced they will release a new studio album on January 26, 2018 via Century Media Records. Most parts of the album, which will be entitled "Unsung Prophets & Dead Messiahs", have already been recorded, and Jens Bogren will once again take over mixing and mastering duties.
orphaned-land.com centurymedia.com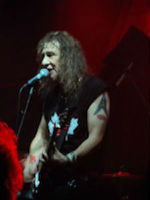 GLENN HUGHES TO PERFORM DEEP PURPLE CLASSICS IN AUSTRALIA AND NEW ZEALAND
For the first time in 40 years, Glenn Hughes is set to perform a full concerts of classic DEEP PURPLE material. Shows are scheduled this September and October in Australia and New Zealand. The dates are these:
Sep. 20 - State Theatre, Sydney, Australia
Sep. 24 - Perth Concert Hall, Perth, Australia
Sep. 26 - Horncastle Arena, Christchurch, New Zealand
Sep. 27 - Michael Fowler Centre, Wellington, New Zealand
Sep. 29 - Hamer Hall, Melbourne, Australia
Oct. 01 - Qpac Concert Hall, Brisbane, Australia
Oct. 03 - ASB Theatre, Aotea Centre, Auckland, New Zealand
For more information and pre-sale tickets, visit classicdeeppurplelive.com DYNAZTY SINGER JOINS AMARANTHE
DYNAZTY's Nils Molin has joined Swedish metal/rock band AMARANTHE as the replacement for the recently departed singer Joacim "Jake E" Lundberg. NEW ALBUM WITH ANVIL IN 2018
Canadian heavy metal legends ANVIL will enter a studio in Germany this August to record a new album, which has been entitled "Pounding The Pavement". The album will be released early next year, but you can already now pre-order it from their PledgeMusic page. BRUTUS ANNOUNCES GERMAN TOUR
Swedish/Norwegian 70s heavy rockers BRUTUS are going to Germany in August for a tour. Dates can be found here: facebook.com/Brutusband
Take Me To The Top


JULY 5, 2017
BOB MALMSTRÖM ANNOUNCES BRAZILIAN TOUR
Finnish (but singing in Swedish) punk band BOB MALMSTRÖM are going to Brazil for a tour in August. The dates are as follows:
10.8 Zapata - Sao Paolo
11.8 Guarulhos - Sao Paolo
12.8 Club 92 - Curitiba
13.8 Martize Rock bar - Colombo
17.8 Red Rock Saloon - Samambaia
18.8 Goiania Noise Festival - Goiania
19.8 Centro Cultural Joan D'Arc - Anapolis
20.8 40 Anos De Punk. Teatro Galpaozinho - Gama
facebook.com/BobMalmstrom EXODUS TO BE REJOINED BY SINGER ROB DUKES AT SAN FRANCISCO CONCERT
Thrash metal legends EXODUS will be rejoined by their former singer Rob Dukes on stage during their July 8 concert in San Francisco, California. Dukes will sing several songs with the band during the second of EXODUS's 2-night stint at The Chapel in what will mark the group's first headlining Bay Area club shows since late 2013. Also appearing with the band at Saturday's gig will be former EXODUS guitarist Rick Hunolt as well as possibly ex-EXODUS drummer Paul Bostaph (now in SLAYER).
Take Me To The Top


JULY 4, 2017
SKID ROW ANNOUNCES UK TOUR WITH TOSELAND
SKID ROW will embark on an extensive U.K. tour in March 2018. The trek will consist of a total of 15 shows and will include a very special co-headline concert at London Shepherds Bush Empire on March 11 with NIGHT RANGER. Support on all the SKID ROW-headlined dates will come from TOSELAND.
For dates, go to skidrow.com
YET ANOTHER IRON MAIDEN BEER
IRON MAIDEN and independent family brewers Robinsons have revealed a brand new Belgian-style beer: Hallowed. This new ale follows on from the success of the original Trooper, which has sold over 15 million pints since its launch in 2013, and previous limited-edition beers Trooper 666 and Red 'N' Black.
Hallowed will be available from October 2017 for a limited period of 4 months.
More info at ironmaidenbeer.com or robinsonsbrewery.com NEW ALBUM WITH MASSGRAV IN THE FALL
Swedish hardcore/punk band MASSGRAV are going to release a new album this fall. They didn't give us any title, but it should be out in late September/early October on Selfmadegod Records.
You can listen to a new track, called " Pinnen I Röven", atfacebook.com/massgrav
Take Me To The Top

JULY 3, 2017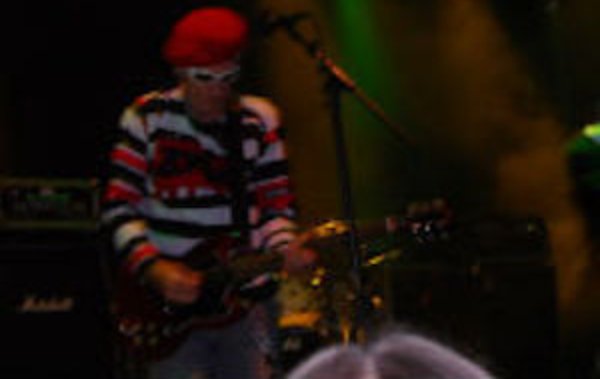 DIRKSCHNEIDER COMES TO SWEDEN
DIRKSCHNEIDER (Udo Dirkschneider singing ACCEPT songs for the last time) has announced the following 5 shows in Sweden in November:
Nov. 17 - Ronneby, Klubb Ron
Nov. 18 – Gasklockorna, Gävle
Nov. 19 – Fryshuset, Stockholm
Nov. 21 – Lokomotivet, Eskilstuna
Nov. 22 – Trädgårn, Göteborg
udo-online.de THE DAMNED ANNOUNCES UK TOUR
British punk rock legends The DAMNED are going on a 16-date tour around the UK in January/February 2018. Tickets on general sale July 7. For dates, check out officialdamned.com DANKO JONES ANNOUNCES SWEDISH TOUR
Canadian hard rocking trio DANKO JONES are coming back to Sweden for a 15-date tour in November/December. For dates, go to dankojones.com
Take Me To The Top

JULY 2, 2017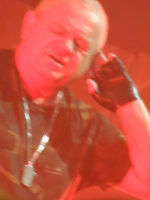 DIRKSCHNEIDER ANNOUNCES FINNISH DATES
DIRKSCHNEIDER (Udo Dirkschneider singing ACCEPT songs for the last time) has announced the following 3 shows in Finland in November:
Nov. 11 - Aminne Folkpark, Malax
Nov. 12 - The Circus, Helsinki
Nov. 13 - Pakkahuone, Tampere
More dates at udo-online.de JOE LYNN TURNER ANNOUNCES NORWEGIAN DATES
American singer Joe Lynn Turner (ex-RAINBOW, Yngwie Malmsteen, DEEP PURPLE) will do 2 shows in Norway in September. The dates are:
Sept. 1 - Bakgarden pa Kaffka, Gjovik
Sept. 2 - Gregers Live, Hamar
More Scandinavian shows will be announced soon..
joelynnturner.com AGNOSTIC FRONT FRONTMAN TO RELEASE MEMOIR IN AUGUST
Lesser Gods has announced the official release of "My Riot: Agnostic Front, Grit, Guts & Glory" — a memoir written by AGNOSTIC FRONT vocalist Roger Miret with Jon Wiederhorn (also known for his book titled "Louder Than Hell: The Definitive Oral History Of Metal"). Due on August 29, the book chronicles Miret's life surrounding his career as the vocalist of AGNOSTIC FRONT, a leader in the New York hardcore scene.
Take Me To The Top


This site has been online since 2001.
All reviews and photos/images by Jimmy Blom.