REVIEWS 2015 - Page 1
THE SANITY DAYS: Evil Beyond Belief - Album
Some kind of horror heavy metal in mid-tempo that last for a little too long.
After a tough start it get a little better after a couple of songs, and some of them almost sound like something that Ronnie James Dio (R.I.P) could have thrown away.
The band formed in 2011, and includes GRIM REAPER frontman Steve Grimmett and 3 former ONSLAUGHT members - Steve Grice, Jase Stallard and Al Jordan. This is their debut album.
They have a couple of good songs here, but as I said in the beginning, some of the songs are a little too long to keep my interest alive. Could be worth checking out though.
(Candlelight Records)
www.candlelightrecords.co.uk
Feb. 23, 2015
SATAN, TYRANEX and TRIAL at Truckstop Alaska in Göteborg, Sweden on February 21, 2015
Going to this was not my plan from the beginning. But some friends wanted to go, and 1 of them was driving, so I did not have to take the bus.
The first band was TRIAL, and they was really good. They sounded a little like KING DIAMOND and early IRON MAIDEN. So if that sounds interesting to you, then you must check them out.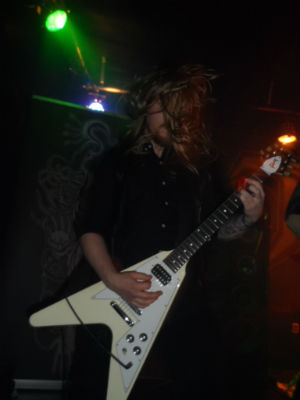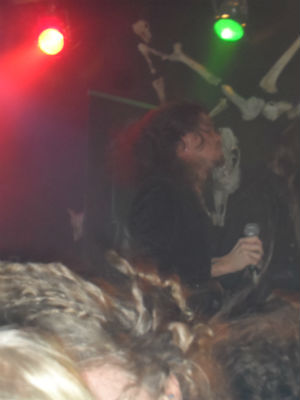 The next band was TYRANEX. A damned good thrash metal band that I have reviewed before. If you like the good old stuff, this is the band for you. I think they were the best band this night.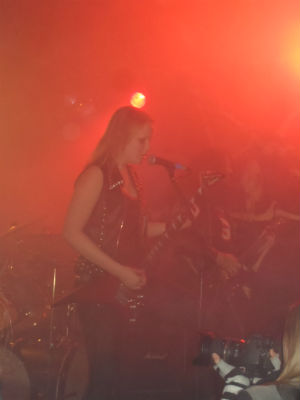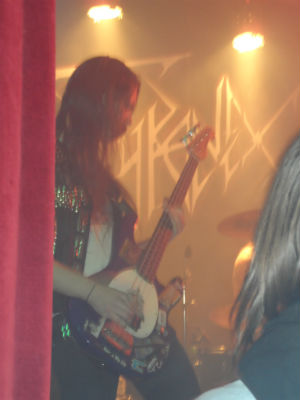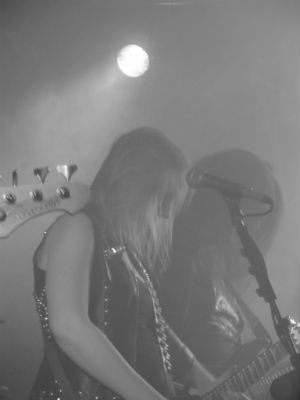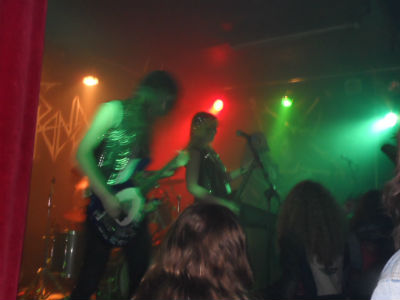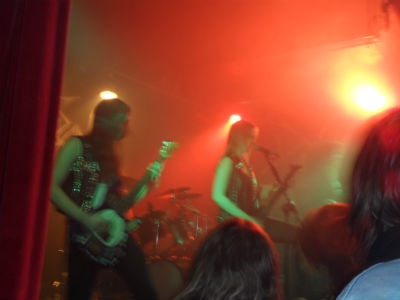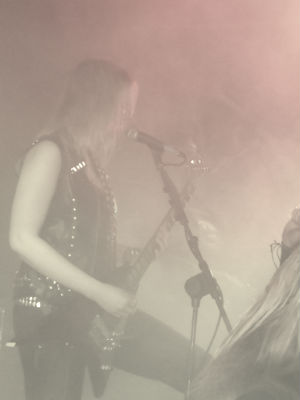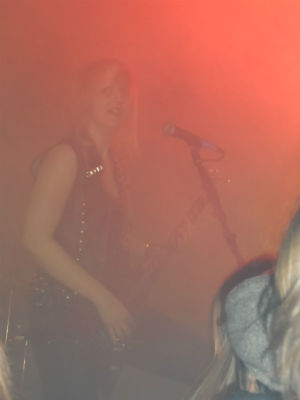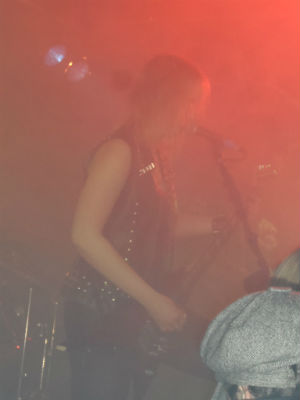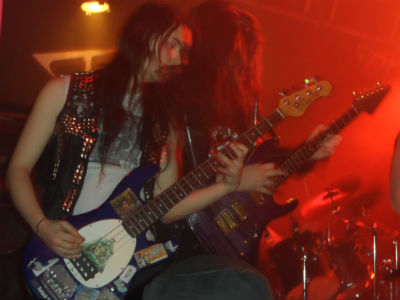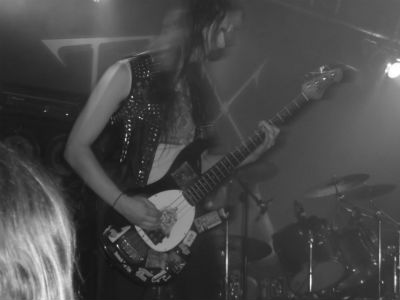 I must be honest and say that I do not think that I have heard SATAN before. It is an old heavy metal band that have reunited anyway. I can not say that I got interested in more from them after this show. Maybe I was too drunk?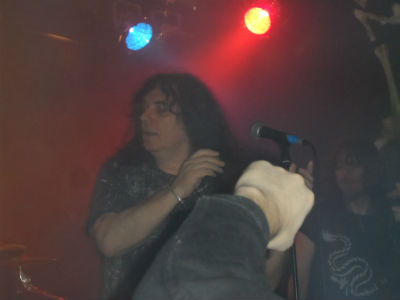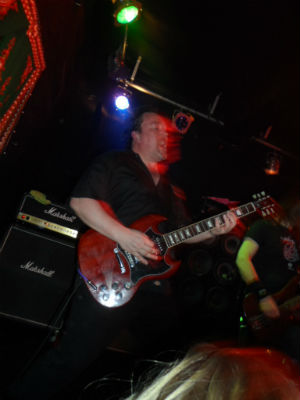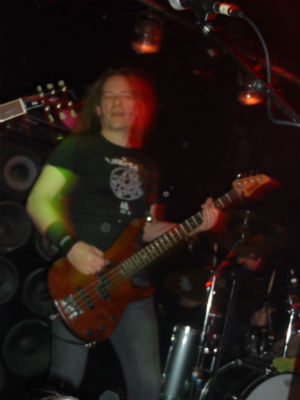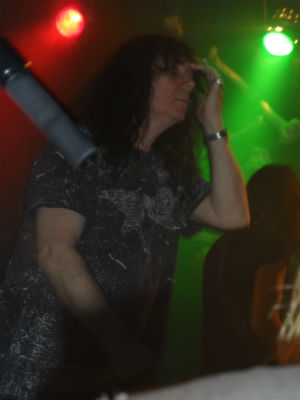 Feb. 22, 2015
WATAIN and DEGIAL at Pustervik in Göteborg, Sweden on February 20, 2015
It is not that often that you get an e-mail from the venue before the concert, with information about times and even a menu in case you want to eat. Very nice! It was also cool that most dishes was vegetarian, so of course I had to eat there.
DEGIAL was the ones who got the job to warm up the audience. It did not take long before some scene guard came up to me and told me to shut the flash off on my camera. Fucking weird I think. DEGIAL was pretty o.k., but I have not heard them before, so I got tired of them after a while and thought that they played for too long (about 45 minutes). I would call their music technical death/black metal, but I am not sure if they describe it like that themselves.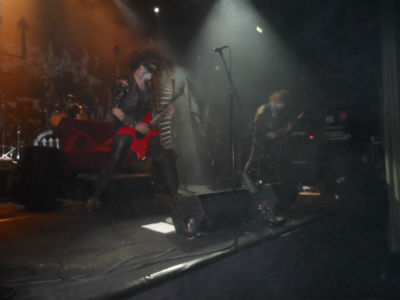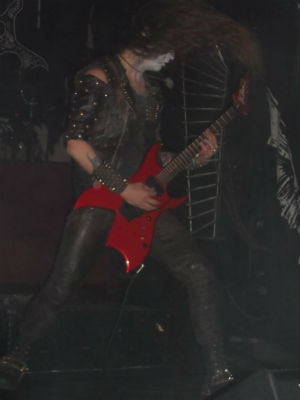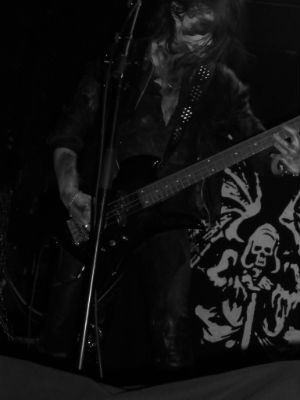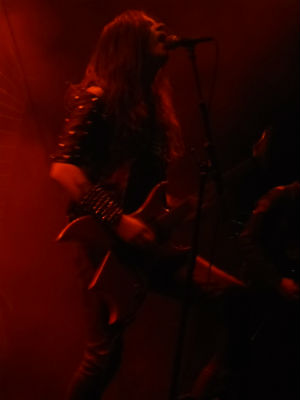 Before WATAIN started I went up to the balcony to see the show from there instead, and then I could also have the flash on. I actually did not want to be too close to the stage, because I had heard about these guys before, and I do not want any blood or rotten meat on me. When I had been standing there for a while, 2 really hot young women came and stood beside me. Not exactly the kind of people I expected at a black metal concert, but nice.
When the show started they more or less put the stage on fire, and it got really hot. Fact is that after a couple of songs the fire alarm started (actually the second time that happen when I am at Pustervik). Talk about burning down the house! But after a little break they came back and light the fire again, and then they just continued like nothing had happened.
These guys really know how to deliver a really good show, and they was damned good. And when it comes to blood and rotten meat. Well, the singer threw out 1 cup of blood, that was it. No meat was thrown out.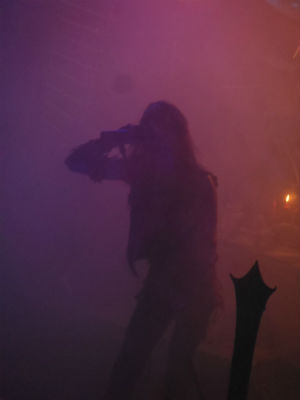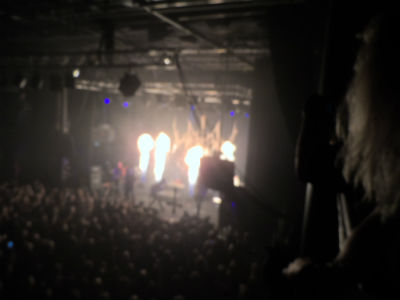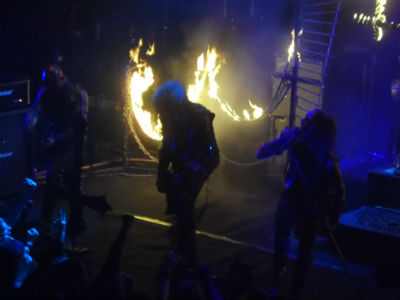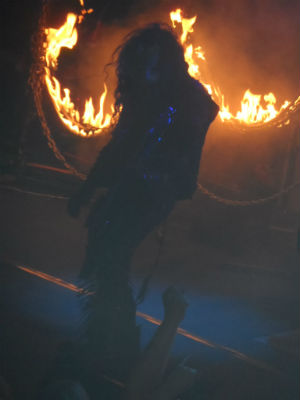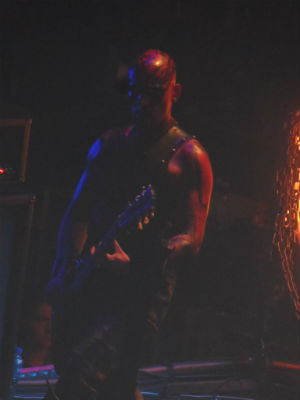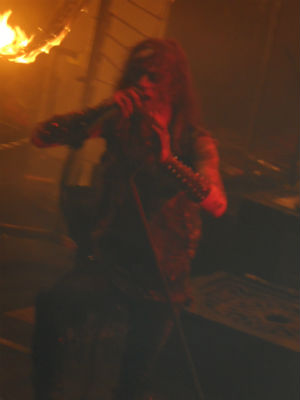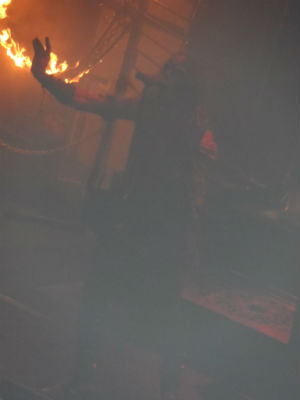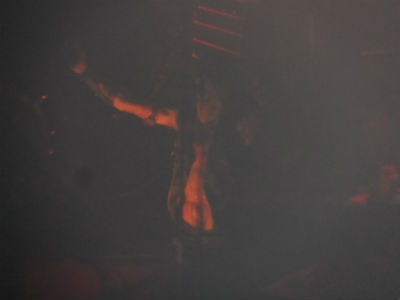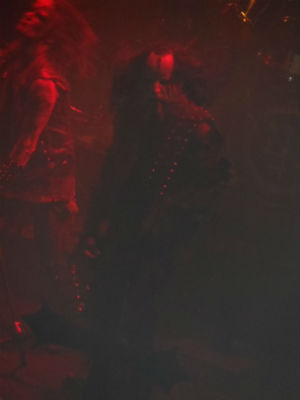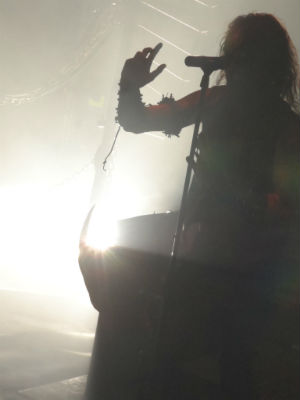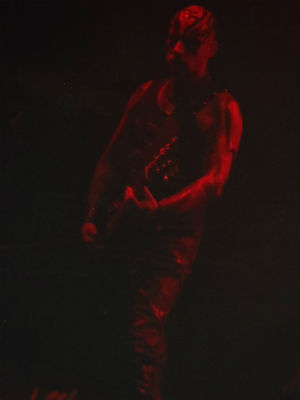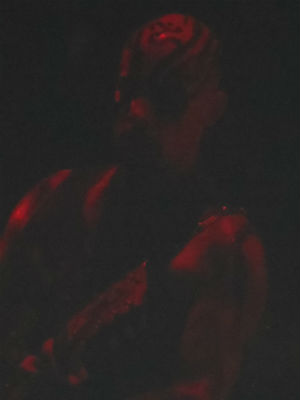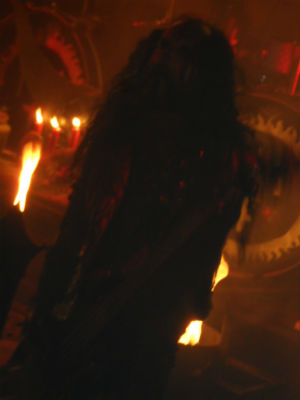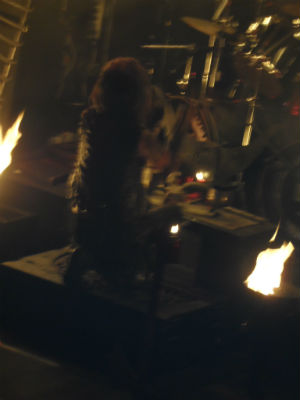 Feb. 21, 2015
MANGLED: Through Ancient Times - 2-CD
Dutch death metal band who formed in 1989 and split up in 2006. During that time they released 3 albums, 2 demos and 2 EP's. The guitarist, Harold Gielen, play in LEGION OF THE DAMNED nowadays.
This double disc contains everything they ever recorded. A total of 32 songs.
Most of the songs I got (I just got half of the songs) are good, so this could definitely be worth checking out.
I do not know what else to say..
Release date: Feb. 23, 2015 (Vic Records)
www.vicrecords.com
Feb. 20, 2015
GIAN: All Life Erased - Album
Finnish band that started in the summer of 2005. After a couple of demos and a EP, plus several lineup changes, their first album is here at last.
And what can I say about that then? Well, I hear some pretty good death metal. It is not the fastest and most brutal death metal. It is more like mid-tempo.
Could definitely be worth checking out.
Release date: Feb. 20, 2015 (Inverse Records)
www.gianmetal.co.nr
Feb. 20, 2015
DEAD END: Forever Is Not Eternal - Album
DEAD END formed in 1988, and did a couple of demos and a EP before they split up in 1993.
This collection contains all demos, the EP and several live tracks. It is pretty heavy stuff, but not so bad. I guess we can call it doom/death metal. There are some faster and more Scandinavian songs too though. Definitely worth checking out.
By the end of 2014 the band actually reformed and will write some new songs. That could be interesting..
Release date: Feb. 23, 2015 (Vic Records)
www.vicrecords.com
Feb. 20, 2015
BIO-CANCER: Tormenting The Innocent - Album
Pretty fast and a little aggressive thrash metal, but still with some melody I think. I like it! It is not often that I start shaking my head, but it is hard to sit still when you listen to this band.
The band comes from Athens, Greece and formed in late 2010. They released their debut album, "Ear Piercing Thrash", in 2012, and this is their second album.
They deliver 9 tracks straight in your face without any mercy. And if you like thrash, then you like this!
European release date: Feb. 23, 2015 - late March/early April in North America (Candlelight Records)
www.candlelightrecords.co.uk
Feb. 19, 2015
ALABAMA SHAKES: Don't Wanna Fight - Single
Hm.. Some kind of funky 60s garage soul rock? I thought it would be some cool garage rock or some good old rock n roll. But no.. Pretty cool and sexy song anyway, and the singer sounds like a horny gay (no offense, think of a cross between THE BEEGEES and a soul singer). A good tune, but I do not think I could take a whole album with this.
This song comes from their new album, "Sound & Color", which will be released on April 20 by Rough Trade Records (April 21 by ATO Records in North America).
(Rough Trade Records/ATO Records)
www.alabamashakes.com
Feb. 19, 2015
THE AGONIST: Eye Of Providence - Album (CD, Digital)
New singer then (Vicky Psarakis) since Alissa White-Gluz left the band for ARCH ENEMY instead. But do not worry, there are no bigger changes because of that. Vicky is just as good as Alissa, and the music is the same Canadian modern metal as before.
You can describe this band with 4 words: Powerful, diverse, aggressive and epic. There is both growl and clean vocals, as well as both brutality and melody in the music they make. Sometimes thunder, sometimes sunshine. Beauty and the beast. I guess you know the game?
This is their fourth album. A very long album with as much as 13 tracks. But I like it a lot! ..and so should you!
Release date: Feb. 23, 2015 (Century Media)
facebook.com/TheAgonistOfficial
Feb. 18, 2015
DR. LIVING DEAD!: Crush The Sublime Gods - Album (CD, LP, Digital)
It is mainly good old thrash metal as usual here, but I think they have somehow developed their sound a little. And I think that a little heavier song like "Eternal Darkness Of The Fucked Up Mind" reminds of Norwegian death punks TURBONEGRO. "No Way Out" is more melodic than the rest.
I have reviewed this band before, and I liked their first self-titled album. But I was not so impressed by their second album, "Radioactive Intervention". Now they are back on track again though, and this might actually be their best album so far.
European release date: Feb. 23, 2015 (Century Media)
www.deathfuckingthrash.se
Feb. 18, 2015
EXXPLORER: Symphonies Of Steel - Album (LP)
It start pretty good, but already the second track is a piano song.
I have reviewed this band before, and it has been good. But this time it is not as good as before. Not that it sucks, but there is no real anthems, just simple U.S. metal without that extra touch to make diamonds of the songs. And why do they spell the name of the band wrong? It should be "explorer", with just 1 x, not 2. But I guess it is artistic freedom?
This is as a matter of fact a re-issue of their debut album from 1984. Only on vinyl in a limited edition of 300 copies. Could be something for you who collect all kinds of forgotten heavy metal albums that almost nobody cares about anymore.
Release date: Feb. 20, 2015 (Pure Steel Records)
www.exxplorer.net
Feb. 17, 2015
VHOLDGHAST: Låt Oss Förbrinna - Album
This band includes members from SOREPTION, SYN:DROM, VOLTURYON etc. They have been around since 2002, but it is not until now that they finally are going to release their debut album.
This is pretty good stuff. But "Born God" is a little extra good, and the title track is not bad either. Black/death metal is what they describe it as.
Worth checking out.
Release date: Feb. 20, 2015 (Vicisolum Productions)
facebook.com/Vholdghast
Feb. 16, 2015
The WHOREHOUSE MASSACRE: Altar Of The Goat Skull/VI - Album
Yet again something shit heavy and pretty boring. Sludge is not always so good. But of course everybody else call it unique and try to convince us all that it is a fantastic band. But hey! THIS IS NOT FANTASTIC AT ALL!
And just to torture me a little extra, there is as much as 13 tracks of this shit (it is actually a EP collection before their debut album will be released).
Release date: Feb. 20, 2015 (Transcending Obscurity International Distribution)
transcendingobscurity.bandcamp.com/album/altar-of-the-goat-skull-vi
Feb. 16, 2015
NECROWRETCH: With Serpents Scourge - Album (CD, Digital)
Fast and merciless death metal with a pinch of black metal. And I must say that it is really good stuff (I liked their first album too), even though I would have liked a more powerful sound. But it works anyway. And fact is that their music reminds me of some Swedish black and death metal bands from the '90s. So if you are into that, you will love this.
This is the second album from this French trio, and I hope it is not the last we hear from them. This is a fucking must to hear!
European release date: Feb. 16, 2015 (Century Media)
www.necrowretch.net
Feb. 15, 2015
ULULATE: Back To Cannibal World - Album
Unusual song titles for a death metal band: "Red Wine" and "Mrs Cobra". The music sound like typical death metal, but this band is actually from China (probably the first time I review a band from that country), and how usual is that$ I have heard of some punk bands from China (I have even seen 1 live), but never any metal bands.
Their style is described as "original and twisted horror death metal", and this is their second album. They have a couple of good songs, but I have heard better.
(Xtreem Music)
www.xtreemmusic.com
Feb. 14, 2015
The KILL: Kill Them...All - Album
A short laugh and then full speed ahead.
Grindcore from Australia. They are compared with the best work from NASUM, ROTTEN SOUND, P.L.F. and INSECT WARFARE. And as I am not an expert when it comes to grind, I do not know if that is true. But they seems to be very good at what they are doing, and they are alright according to me.
19 short and intense songs is what you are going to get if you check this out. Which I think you should if you are into grind. They are not as noisy and chaotic as some other bands in this genre can be. So even if it is fast and intense, it can still be called music and not noise. And I prefer music instead of noise.
(Blastasfuk Records)
blastfuk.blogspot.in
Feb. 13, 2015
INSEPULTO: The Necrodex - Album
Well, this is definitely the first time I get anything at all with a Costa Rican band.
INSEPULTO play old school death metal like the US and UK bands did it in the early 90s - MASSACRE, OBITUARY, CANNIBAL CORPSE and BENEDICTION, BOLT THROWER, NAPALM DEATH (around "Harmony Corruption"), along with a touches of regional bands like CENOTAPH (early material) and The CHASM.
The band originally formed in 1993, so they are not exactly any amateurs.
Yes, I like it! Check out!
(Memento Mori)
memento-mori.es
Feb. 13, 2015
DEPRIVE: Into Oblivion - Album
Old school death metal from Spain. But not the typical Swedish or American style that many bands use to play. More atmosphere and more variation, or however I should explain it. They are compared with the early material from bands like PARADISE LOST, AMORPHIS, MY DYING BRIDE, CEMETERY, DESULTORY, HYPOCRICY and DARKTHRONE. Which might give you an hint of what they sound like.
The band was formed by Erun Dagoth, a veteran in the Spanish scene and a member of half a dozen of bands. 10 songs plus 4 demo bonus tracks is what we get.
Really good stuff, and definitely worth checking out.
(Memento Mori)
www.transcendingobscurity.com
Feb. 13, 2015
POTERGEIST: Swampires - Album (CD, Vinyl)
Groovy southern blues metal is a good way to describe this. Among the better songs are "Swampire", "Southern Crown", "Rock Fairy" and "Hope". But no song is bad. I like this!
The band started their trip in 2004, and comes from Athens, Greece. In 2007 their first album, "Southwards", was released. And "Swampires" is their third full length.
(Distroball Productions/B Otherside Records)
Feb. 12, 2015
EXTINCTIONIST: Portals Of Extraterrestrial Invasions - Album
Here we go again.. Yet another useless intro. And what comes after that is not such a big surprise either, as it is yet another death metal band. Well, technical brutal death metal to be more precisely. They are pretty heavy too sometimes, even though not as heavy as doom. But there is also some pig screaming grind involved in this battle too.
EXTINCTIONIST started as a 1-man project in 2007, but soon became a full band. Their first album, "World Extinction", came out in 2011. This is their second album.
Good stuff. This could be worth checking out.
(Rising Nemesis Records)
extinctionist.bigcartel.com
Feb. 12, 2015
DIESEL KING: Concrete Burial - Album
This London, UK band have released 2 EP's before, and now their first full length is here. They call this sludge metal, but I think that is just half of the truth about this band's sound. Because it is like they do not really know what they want to play. Sometimes it can just as well be hardcore or death n roll like ENTOMBED.
That does not mean that they are confused and suck though. Oh no. This is pretty o.k. stuff actually. But there is hardly any masterpiece on this album. No song that is extra good.
(When Planets Collide)
facebook.com/Dieselkinguk
Feb. 12, 2015
D.A.M: The Awakening - Album
Melodic death metal from Brazil, but it sounds like they just as well could have been from Sweden or Finland. Which I suppose is the whole idea with this band. And they are just as good as any Scandinavian band too, so there is no reason why you should not check them out.
There is some symphonic metal too here and there, but mainly it is melodic death metal. Fans of CHILDREN OF BODOM should like this.
(Self released)
damband.wordpress.com
Feb. 12, 2015
BESTIAL INVASION: Silent Wonders - EP
Some kind of progressive/technical thrash metal from Ukraine with a crazy female vocalist. Hardly the usual thrash metal that you are used to. This band have definitely found their own way.
The second song of these 2 tracks is a MORBID SAINT cover, "Damien". I have not heard the original version, so I can not compare.
I usually do not like technical stuff, but this is actually o.k. Something you just must hear to understand that it is for real.
(Archaic Sound)
Feb. 11, 2015
ABSCESSION: Grave Offerings - Album (CD, LP, Digital)
10 tracks full of death stench delivered through your speakers so that the blood runs red.
Another Swedish death metal band, so you know that it is high quality and damned good stuff that you are going to get. We can obviously be lucky that we have so many good death metal bands here in Sweden. There is not many death bands from this country that I do not like.
This band can also play a little heavier too sometimes, like in "In My Coffin". So it is not full speed ahead all the time.
Mastered by the legandary Dan Swanö, and definitely worth checking out.
Release date: Feb. 2015 (Final Gate Records)
www.abscession.com
Feb. 10, 2015
CARNATION: Cemetery Of The Insane - EP (CD, LP, Digital)
Another death metal attack. This bulldozer comes from Belgium, and have been around since 2013. So it is a pretty young troop. But the members are said to be veterans from the Belgian war zone.
The first minutes of this album sounds more like some groove death similar to SOULFLY. But then they speed it up a little, and voilá! Death metal!
It is a mixture of both Swedish and American death metal, so it is pretty good stuff. Fact is that they sound better and better for each song on this record. So I think you should give it a try.
Release date: Feb. 2015 (Final Gate Records)
www.finalgaterecords.com
Feb. 10, 2015
SCOTT WEILAND & THE WILDABOUTS: White Lightning - Single
So this is Scott Weiland's new band then? And he should not be unknown as he has been on 6 albums with STONE TEMPLE PILOTS and 2 albums with VELVET REVOLVER. A total of 44 million records sold they say.
Now he is back with a new band, but the voice and the music is more or less just what you can expect - heavier rock with Scott's well-known voice. Not bad at all. Sexy.
The debut album from this band, "Blaster", will be released through earMUSIC on March 25.
(earMUSIC)
Feb. 9, 2015
The STORYTELLER: God Of War - Single
Swedish power metal band The STORYTELLER will releaser their new album, "Sacred Fire", in the end of this month. And while we wait for that we have this single, who will give you a hint of what to expect from that. I have already heard the album, and can tell you that this is among the better songs. So of course you will check this out.
Album review comes later this month.
(Black Lodge Records)
http://youtu.be/7OzdpRoyx4M
Feb. 9, 2015
MOB 47, PAINTED WOLVES and SWEDENBORG at Henriksberg in Göteborg, Sweden on February 7, 2015
It was not too funny to discover that I had accidently changed the camera to film mode. So instead of photos of MOB 47, I had some short useless video clips. Irritating! Why can not the bands play earlier instead of in the middle of the night?
But the first band was SWEDENBORG, who are described as "warped raw punk" if you translate it to English. I do not really remember if that description was right, but I remember that they were pretty good anyway. So it could be something to check out in the future.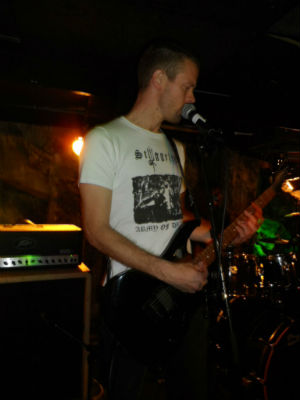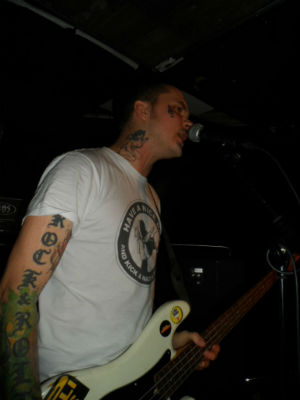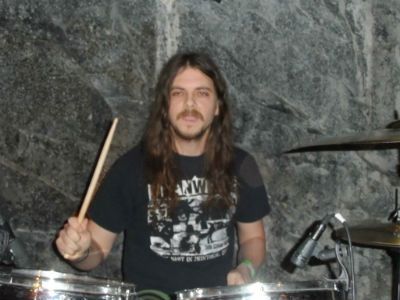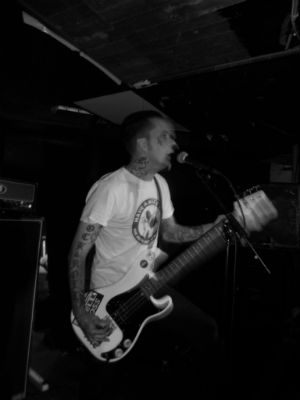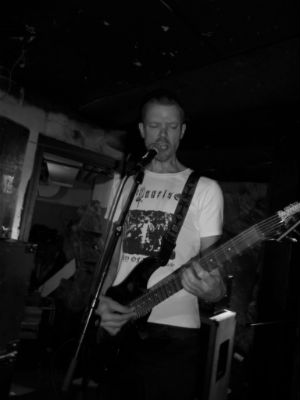 The next band was PAINTED WOLVES, who play what they call dark hardcore/punk. I was not too impressed, so I left after a couple of photos. The singer was pretty wild, so that is why I took so many photos even though I did not really like the music.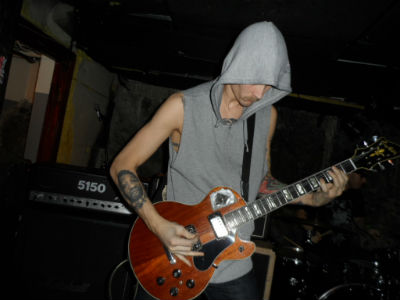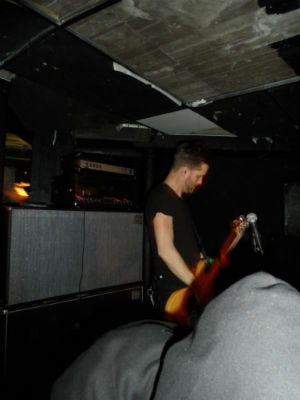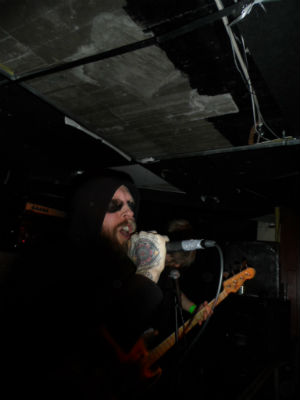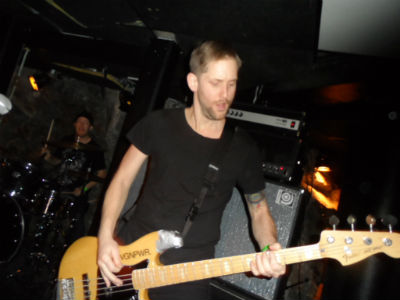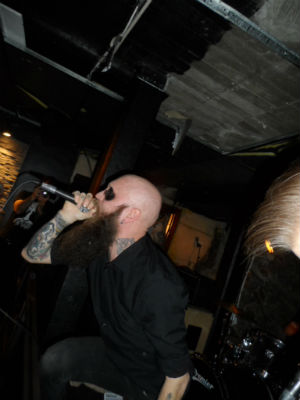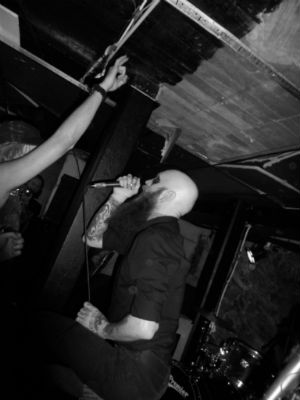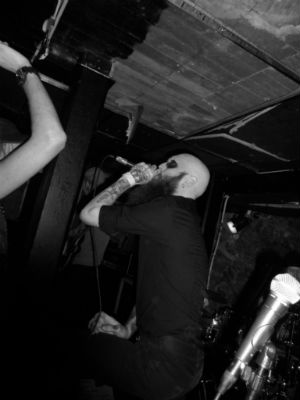 After that it was finally time for the hardcore/punk legends MOB 47. But as they played so damned late in the night, I was pretty drunk and do not remember everything. But if I am not totally wrong they played all the classics that you want to hear. So it was probably damned good. Too bad that I did not get any photos though.
www.mob47.se
Feb. 8, 2015
BLOODSCRIBE: Prologue To The Apocalypse - Album (CD, Digital)
How unusual with some death metal again. This time it is a band from U.S.A. They are as so many other bands in this genre both heavy and brutal. I am not sure if I should call the vocals growl or porridge vocals or maybe pig vocals? There is a name for that kind of deep throat vocals, but I do not remember it now.
O.k., not anything new, but pretty good anyway. I do not know what else to say though..
Release date: Feb. 10, 2015 (Gore House Productions)
bloodscribe.bandcamp.com
Feb. 7, 2015
EVIL SPELL: Necrology - Album
EVILSPELL begun their journey in the year 2006 in Brianza, Italy. Their first full length, "Antisocial Satan", was released in 2010. "Necrology" is their second album. Their music is best described as dirty, rotten underground black metal. A little bit more primitive and old school. I like it! But all that screaming about Satan in almost half of the songs is really silly (I guess I should take it with a pinch of salt though as it comes with the concept, and no I am not Christian or something like that).
Release date: Feb. 10, 2015 (Black Side Records)
www.blacksiderecords.com
Feb. 7, 2015
LASTKAJ 14: Stormar - Album
It is a while since I got some good old Swedish trallpunk for review, but now LASTKAJ 14 is here with a new album. And trallpunk use to be good stuff. But then there was a person who thought it was cool that he or she had a violin, and then there was a fatso who thought it would kick ass with an accordion.
It was o.k. when RÄSERBAJS and DE LYCKLIGA KOMPISARNA had some violin in the 1990s, but that was not in almost every song. For some reason it does not work that well here. It just screech and make noise.
A good thing is that there is more than 1 vocalist.
There is a lot of good songs here, no doubt about that. But they have actually made better songs than this. I guess the problem mentioned above is the main problem for me.
And when it comes to the angry lyrics. It is kind of hard to take them seriously when you can sing "na na na" and "la la la" to the happy melodies and melodic vocals. If you are angry, play fast as fuck and scream as loud as you can. If you are full of hate, why sound happy?
(Self released?)
www.lastkaj14.com
Feb. 6, 2015
SIX GUN SAINTS: Ashes - EP
Melodic and modern metal. They succeed to combine heavyness and melody in a good way, with both melodic and aggressive vocals. Not bad at all. I like it a lot. But for some reason I can not come up with anything else to write about them (very frustrating).
Well, simply check them out!
(Dead Inside Records)
www.deadinsiderecords.com
Feb. 6, 2015
ZOAX: Is Everybody Listening? - EP (Digital)
What the fuck? What the fuck is this shit? Now Century Media have really fucked it up. That is for sure! And well, it was probably just supposed to be another useless intro that first track. But honestly, the rest is pretty crappy too. Progressive, melodic hardcore mixed with indie pop from tragic emo kids$
It is when I hear stuff like this that I regret that I did not listen before I downloaded it for review (not always possible though). Luckily it is just available digitally, so how many will actually pay any attention to this band?
Release date: Feb. 9, 2015 (Century Media)
facebook.com/zoaxbandofficial
Feb. 6, 2015
PUTRID OFFAL: Suffering - EP
This was really fast and in your face. A short and intense death metal/grindcore song that is over in just about 2 minutes. Well done! No bullshit. Just a fat fucking hit in your stomache so that you lose your breath and try to scream for help. But as you can not breath, you can not scream.
It is supposed to be an EP, but for some reason I just got this song, which is a little weird. But I am pretty sure that the other song(s) are just as good as this one.
This band was actualy formed 25 years ago already, but split up after just 5 years. No album was released during that time. But now their first album, "Mature Necropsy", finally will be released on February 9 (10 in North America). It will be released both as CD (limited to 500 copies) and digitally (Feb. 10), and will contain re-recordings of every song they made during their first years.
Something to check out!
(Kaotoxin)
www.kaotoxin.com
Feb. 5, 2015
JUNKSTARS: Good Time - Single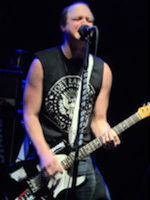 This song sounds like a combination of Swedish punk rockers RANDY and BOMBSHELL ROCKS, as well as American punk rockers RANCID and British rock legends The CLASH. Maybe with a pinch of the party vibe from BACKYARD BABIES too. Or hard rock n roll with a punk twist, if you want to make it easier for yourself. A pretty catchy song anyway, that everybody who like rock should like.
The band has released 2 albums so far, and a third album will be released later this year. This song comes from the second LP.
Well, if you have not heard this band yet, maybe it is about time?
(Despotz Records)
www.junkstarsofficial.com
Feb. 4, 2015
MONOLITH: Against The Wall Of Forever - Album
This sounds like a forgotten heavy metal demo tape from the late '70s or the early '80s. Pretty melodic sometimes, a little harder sometimes. If the New Wave Of British Heavy Metal is your kind of stuff, then you should like this too. So no, this band is not doing anything new at all, but it is just as good as the old bands, so why complain? See it as a tribute to the good old days when all hard rockers looked the same (long hair, leather or jeans jacket, t-shirt and tight jeans).
And I suppose that if this would have been released on vinyl in the 1980s, then it could have been something that collecters of obscure underground heavy metal would be looking for today.
Release date: Feb. 10, 2015 (Funeral Noise Records)
facebook.com/MonolithSD
2015-02-03
LYKAION: Heavy Lullabies - Album
I do not really know, but does not this sound like a modern and a little harder and heavier BON JOVI? I loved BON JOVI when I was a kid, and I like some modern metal too, but I am not sure if this combination works so good. It is not bad, but it is hardly excellent either. Maybe I am too old, but I can not hear any hits or anthems here.
It is said that this is an Italian dark metal band, and well, it does not make me happy, so maybe they are right about that? I think people who like melodic hard rock and modern rock will like this.
Release date: Feb. 6, 2015 (Inverse Records)
facebook.com/LykaionMetal
2015-02-02
GYPSY: Twisted Levity - EP
Pretty good hard rock with a party vibe. "New Boy In Town" got a '70s funk vibe. But the slower song "Judgement Day" was not so interesting.
Pretty o.k. but not much else. It seems like they might not be ready for a record yet, because they still sound like a demo band. But maybe if they find a good producer and a good studio?
GYPSY is a band from Calcutta, India. And this EP is available as a CD (limited to 150 copies) from the Bandcamp link below.
(Transcending Obscurity Distribution)
transcendingobscurityindia.bandcamp.com/album/twisted-levity-heavy-metal-hard-rock
2015-02-02
CONVICTORS: Envoys Of Extinction - Album
German death metallers influenced by Swedish bands like DISMEMBER, UNLEASHED and early ENTOMBED. Ever heard that before? But it works just fine, so why whine? After all, the Swedish death metal scene is the best.
The history of CONVICTORS began as early as 1986, but ended already in 1987. After 21 years they reunited, and recorded a EP, "Abdication Of Humanity", in 2009. "Envoys Of Extinction" is their first full length.
Why they fool around with a hidden track is a good question. I mean it is 2015 and not 1995. And it was not even funny then either. It is just silly. But if you want to know what it sounds like in their rehearsal room, just sit there and wait like a nice child waiting for a present.
(Self released)
www.convictors.de
2015-02-01
ACID AGE: Drone Shark Ethics - Album (CD)
Is it really supposed to sound like that? It actually sounds like a cheap demo recording from the 1980s that has been recorded in somebodys bedroom, and then they have tried to mix it themselves after they have been drinking all day. How can you sell this as a regular CD? I have heard cheap punk demos with much better sound. And the funny thing is that they have released 2 EP's and a demo before this album, so they should have learned something.
This band comes from Belfast, Northern Ireland, and play thrash/crossover. But I can hear some punk there too. No unnecessary long songs here (0.18-3.48 minutes).
Pretty good stuff. But I look forward to a better recording next time, then it might be even better, because these boys can play (especially the solo guitarist). No doubt about that.
Was it really necessary to end the album with the rock n roll classic "Hound Dog"? It made me laugh at least. Always something I suppose?
(Witches Brew)
acidagethrash.wix.com/acidage
2015-01-31
LANCER: Masters And Crowns - Single
Well, there you see how it goes when people do not write all information in their music files. It took me almost a week to figure out who the hell the band could be and where I got this song from (I get a lot of stuff for review, and I am only 1 person, and my memory might not always be the best). Thanks a lot for that Despotz!
LANCER is another melodic heavy metal band from Sweden, who are about to release their new album "Second Storm". And as you probably already have figured out, this is the first single from that album.
These young men wants to give us all a lesson in how melodic heavy metal is done. But we have heard this so many times before - HAMMERFALL, SABATON, STEELWING, KATANA etc. etc. (all Swedish bands by the way). I can not complain though, because this is just as good as all the bands I just mentioned.
(Despotz Records)
www.lancermetal.com
2015-01-30
AETHYR: Corpus - Album (CD, Digital)
Doom metal from Russia with black metal vocals and a black atmosphere over it. The second song sounds more like stoner rock, until the vocals comes in after 2 minutes, then it becomes sludge. The fifth song is more like drone. I guess you get the picture.. It is pretty slow and heavy stuff, and sometimes long instrumental adventures.
Pretty o.k. for a while, but I get tired after a couple of songs. But if you are more into this kind of stuff than me, you will probably like it.
Release date: Feb. 19, 2015 (Cimmerian Shade Recordings)
facebook.com/aethyrband
2015-01-29
BREATHLESS: Return To Pangea - Album
Second album from this Spanish old school thrash metal band. But even though it reminds of the old days, and especially bands like KREATOR, early METALLICA and EXODUS, it does not sound so old as some bands use to do. So it is a modern production even though the music is old.
There is obviously more good thrash bands in Spain than just ANGELUS APATRIDA (like there was any doubt about that), and that is good to know. You check this out of course!
(Xtreem Music)
www.xtreemmusic.com
2015-01-29
NAILGUN MASSACRE: Boned, Boxed And Buried - Album
It is a little weird, but I was actually thinking that NAILGUN was a good name for a band, and then I get this for review just a while later. Funny.
Pretty nice mid-tempo death metal with the glimpse of an eye is what I would call this. Because it does not sound too serious actually. Like they do this just for fun. And there is nothing wrong with that. You should not be too serious, you must have fun too when you play music. Otherwise you will become very stiff and boring.
It is mainly the horror/gore lyrics and the vocals who is done with that glimpse of an eye, while the music is done very good, and sound just like it should. So it is not any amateurs we have to deal with here, if anybody thought that.
This is their second album by the way.
(Xtreem Music)
facebook.com/nailgunmassacre
2015-01-29
PUNK 45: Extermination Nights In The Sixth City. Cleveland, Ohio: Punk And The Decline Of The Mid-West 1975-82 - Album
This was much better and much more punk than the last shit collection. Seems like they knew how to rock in Cleveland, even though there is some less good stuff too (but not as worthless as some of the stuff from Akron).
Among the better acts are The PAGANS, The BRONCOS, The DEFNICS and The MIRRORS.
And a funny thing is that Swedish pop/rock band BOB HUND have done their own version of PERE UBU's song "Final Solution", but in Swedish, called "Ett Fall Och En Lösning" (and now I got that song stuck in my head).
Could be worth checking out if you are curious and want to discover some forgotten bands from the early Cleveland punk scene.
(Soul Jazz Records)
2015-01-26
PUNK 45: Burn Rubber City, Burn! Akron, Ohio: Punk And The Decline Of The Mid-West 1975-80 - Album
These compilations use to be really good, but this time it is not so good. And there is not much you can call punk here either. Fact is that at least half of the material here is just crap that should not have been released at all. It is just a bunch of experimental losers. It looks like the punk scene in Akron was not much to have. Maybe they should stop doing these compilations? Because this time they are really lost.
The only bands who are any good are THE BIZARROS, HAMMER DAMAGE, RUBBER CITY REBELS and JANE AIRE AND THE BELVEDERES.
(Soul Jazz Records)
2015-01-26
REVENGE: Harder Than Steel - Album (CD, LP)
This band was formed in 2002 in Medellin City, Colombia (did not I have a penpal there about 20-25 years ago?). They released their first album, "Metal Warriors", in 2004. After that there have been a couple of more records, and even a DVD.
They say that they play speed metal, but I think they sound more like RUNNING WILD, which they end the album with a cover from, "Chains And Leather".
Really good stuff that you must check out! And it does not sound South American at all. I think it sounds more European, like they were from Germany instead.
Play it again, Sam!
Release dates: CD on Jan. 30, 2015 - LP on Feb. 27, 2015 (Iron Shield Records)
2015-01-26
KEVLAR SKIN: Transmigrator - Album
Another fast and brutal death metal band. And they are even a little technical too, which is not always a favorite for me. But this band is actually pretty good anyway. The band are from Spain, and they seems to have a lot of energy.
I do not know what else to say..
(Eclectic Productions)
facebook.com/KevlarSkin
2015-01-26
The DAMNED: Another Live Album From The Damned... - Album (2-CD)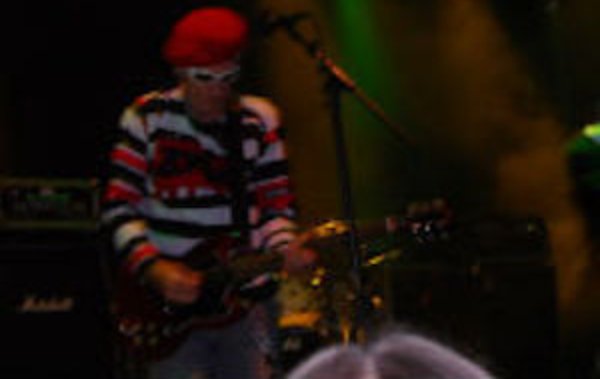 I saw this legendary punk rock/new wave band live last year (photo above), and they played a little too much of their new wave stuff then according to me. I am more into their good old punk rock classics, like "Love Song", "Smash It Up" and "New Rose&quot (all included here). This concert seems to be much better than the gig I was at.
There is unfortunately some crap too. Like too much talk between some of the songs and "Captain Sensible Medley Jam" for example. Just small details though, because otherwise it is damned good.
This was recorded at Manchester Academy on their UK tour in 2010. You get 21 tracks, and not just the hits, there are also some songs that they do not play that often.
Definitely worth checking out!
Release date: Feb. 2, 2015 (Southworld Recordings)
www.officialdamned.com
2015-01-26
CAULDRON OF HATE: Emperor - EP
Now this is really fast death metal. This is like being ran over by a bulldozer over and over again. But I like it. This is just the way I like my death metal. And when you start the whole thing with a song titled "Slaughterfest", you have already declared what will happen. But they can play a little heavier too, like in "Abyssal Ascension", who is 9 minutes long.
CAULDRON OF HATE was founded in 2008 and comes from Finland. 5 songs is what we get here, and if you do not check this out you are probably pretty stupid.
(Inverse Records)
facebook.com/CauldronOfHate
2015-01-26
Dan Berglund and Lina Sandberg at Rockborgen in Borås, Sweden on Jan. 23, 2015
What has this to do we rock some of you might ask? Well, there is actually a lot of rockers here in Sweden who like this old singer/songwriter. Especially his more working class/left wing material from the '70s. So I guess it is o.k. to write about the gig here anyway (no photos though).
For some reason the gig was in the café and not in the concert hall, but it worked as there was just 1 person with an acoustic guitar and not a whole band.
But before it was time for Dan, a young female singer/songwriter played her songs. She was even going on an eduction for singer/songwriters, which I found a little funny (I guess it is the old punk in me). Her songs was mainly in English and a little too long for my taste, but there was also a few songs in Swedish. And as usual when Rockborgen arrange a gig it seemed to be a bit unorganized, because suddenly after a few too many songs (according to me) she ask if there is time left for another song, and then she play some more songs. How stupid! It would have been better to let the man people was there for start playing instead. But o.k., some people actually seemed to like her.
More people came, and some of them were really drunk and a bit too loud, which was a little irritating. Especially when Dan had started to play his songs. And that Rockborgen suddenly sold beer (just 3.5%) did hardly help. But 1 after 1 left sooner or later, so it calmed down a little. But I do not think that I ever have experienced a more drunk and loud audience at Rockborgen, and I have been there many times (even though it is not too often during the last couple of years).
Well, Dan Berglund delivired many good songs, both songs that I have heard and some that I have not heard. When he played "Ballad Vid Minnet Av En Kamrat" I almost started to cry actually, as it reminded me of my little sister who died in a car accident a couple of years ago. But there was also some songs that he did not play, that I would have liked to hear. Like the classic "De Mördades Fria Republik" (which he actually played last time he was here) and "Mina Herrar Som Räknar Profiter". There was also people screaming for "Ballad Om En Svensk Polis", between almost every song. But he could not play it (I guess he had forgot the lyrics).
A good gig anyway, but it could have been so much better if it would not have been for all the drunk and respectless people who could not shut up.
2015-01-26
TOTO: Orphan - Single
Well, this is not a band that I usually listen to, but I have heard a song here and there through the years (I liked their hit "Africa" when I was a kid). This is the first single from their upcoming album, "Toto XIV", which will be released on March 20 via Frontiers Music slr. It begins pretty calm, but after a while it gets really hard (for being this band at least). After that it becomes a pretty normal melodic rock song. Not bad at all I have to say. I think I like this actually. But that does not mean that I have found a new favorite band.
(Frontiers Music srl)
www.frontiers.it
2015-01-24
The SITTING BULL AND THE BULLSHITTERS: Still Undead - Album (Digital)
By the river of a small town called Kymi in south east Finland these songs have been made. And this is their first album.
Too kind southern rock or what should I call this? Maybe just soft rock? Or simply just rock with a touch of the '70s? There is a lot of melody in their songs.
I suppose that people who like good old rock, also known as retro rock, will like this. But if it is hard rock that you are looking for, this is not for you.
So, the final question then: Is it any good? Well, I was a little sceptic the first time I heard it, but now I think this album might have a couple of good moments. I guess you have to give it a second chance, and perhaps be in the right mood too.
(Inverse Records)
www.inverse.fi
2015-01-24
OTHERWISE: Peace At All Costs - Album (CD, LP, Digital)
Here is another dissapointment then.. After reading a review of this album I expected some good old hard rock or heavy metal for some reason. But what do I get$ Some kind of modern, melodic soft metal/rock for high school chicks! That is what I call a bad fart. That reviwer must have been joking. And I can not really figure out why a good old metal label like Century Media want to release this. A quick million?
Just to torture me a little extra, there is as much as 14 tracks on this album. Usually that is 4 too many, but in this case it is 14 too many.
(Century Media)
www.weareotherwise.com
2015-01-24
MUKAGEE: Twisted - Single (Digital)
Well, this is hardly a smash hit, and the song is as long as 6 minutes. Times have definitely changed.. When I was a kid a single was no longer than 3-4 minutes. But on the other hand there was not room for more on a 7" vinyl on 45 rpm.
MUKAGEE (pronounced: Muck-ah-jee) is a powerful groove based heavy rock band from San Jose, California. The band plan to release their new EP, "Twisted Control", on February 24 through Dead Inside Records, and this is the first taste of what you will get on that.
If you like bands like SOUNDGARDEN, PEARL JAM and ALICE IN CHAINS, this might be something for you.
(Dead Inside Records)
www.deadinsiderecords.com
2015-01-24
ENTRENCH: Violent Procreation - Album
Fast and aggressive thrash metal. Just the way it was meant to be. Nothing new but still damned good.
ENTRENCH is a band from Sweden who formed in early 2004. They released a couple of demos before their first album, "Inevitable Decay", was released in 2011. "Violent Procreation" is their second album.
Well, this is something that you will check out of course. There is no excuses, because this is really good stuff.
(War Anthem Records)
entrench.bandcamp.com
2015-01-24
ECLIPSE: Stand On Your Feet - Single
Really good melodic hard rock with a lot of feeling. I really like this! They might even be the best band we have in this genre here in Sweden.
This song comes from their new album, "Armageddonize", which will be released in Europe on February 20. And that seems to be something you just have to check out if you are into melodic hard rock.
(Frontier Music slr)
facebook.com/EclipseSweden
2015-01-24
BONAFIDE: Denim Devils - Album


From being more or less a AC/DC copy they have now become a really good melodic rock 'n' roll band with their own identity. Or well, you have heard this before, so maybe it is not so much their own stuff. But that does not really matter as long as it is good (just like it did not really matter that they were a AC/DC copy once upon a time).
Anyway.. "Denim Devils" is their fifth album, and I must say that it is a damned good album. I know that the year is still young, but if you are just going to get 1 rock 'n' roll album this year, then I would recommend you to get this album.
Release date: Feb. 2, 2015
2015-01-24
BITCH QUEENS: Kill Your Friends - Album (CD, LP)
A mixture of TURBONEGRO and BACKYARD BABIES. So if you miss the days when the so-called action rock was the shit, this could definitely be something for you to check out.
It is a little weird though that they say "Kill Your Friends" in the first song, and then "Gimme A Kiss" in the next song. What do they really want? Do they want to be "cool" and stupid or in love and silly? Maybe they are a little schizo?
Anyway, the music sounds just as good as it should, so this is a perfect substitute while you wait for a new album with TURBONEGRO and BACKYARD BABIES (it will come sooner or later). But maybe they should have some more variation next time. There is just rockers here, and no glam or a new "Sailor Man". It is like they are afraid to let the gay inside come out.
Release date: Feb. 2, 2015 (Lux Noise Records)
www.bitchqueens.com
2015-01-24
APOCRYPHAL VOICE: Pain & Pleasure - Album
This duo formed in 1999 and comes from Finland. They released their first full length, "Stilltrapped", in 2007. This is their second album.
The best way I can come up with to describe them is progressive metal, which does not say that much really. It is a very variated album, not a typical heavy or death metal record. Simply something original.
So if that sounds like something interesting, then you should check this out, because they are actually pretty good, even though it is not like I want to play them on repeat.
(Inverse Records)
www.apocryphalvoice.net
2015-01-21
FLYKTEN: Förlorat Din Människa - Single
Here is a new interesting rock band from Sweden. It is described as stoner/kraut rock, but this song sounds more like EBBA GRÖN's "Svart & Vitt", but a little faster. They paint a cold and cynical landscape with broken promises. But the music is not so depressive as it might sound when I try to describe it for you.
This is the first single from their second album, which will be released this spring. That could be really interesting to hear. Remember where you first heard about them.
(Birds Will Sing For You)
www.birdswillsingforyou.com
2015-01-21
HUMILIATION: Battalion - Album
A death metal band from Malaysia who are greatly influenced by BOLT THROWER. And as that band seems to have given up the idea of doing a new album, I think you should check out HUMILIATION instead. They are a really good band. Definitely worth checking out!
And I do not know, but I do not think I have that much else to add actually..
(Deepsend Records)
facebook.com/HumiliationMalaysiaDeathMetal
2015-01-21
INFESTUM: Monuments Of Exalted - Album
Black metal from Belarus. It is pretty dark and full of hate. A little electronic too for some reason, which I think is weird. Another weird thing is that piano song. Totally useless! I hate piano on metal records. And those last 2 bonus songs, that are remix versions of "Renaissance", are really useless too. But otherwise it is pretty good stuff that we get here. So if they could stop fooling around it could probably be even better.
(Lacerated Enemy Records)
laceratedenemy.bigcartel.com
2015-01-21
Marilyn Manson: The Pale Emperor - Album
I do not really know, but it seems like many of these songs are pretty boring actually (but not all of them). And too long as well, even though most of them are just 4-5 minutes. Talk about dissapointment. And the weird thing is that everybody else seems to think that it is his best album in a long time. No, he can keep his calm machine blues for himself. I just get bored when I listen to this.
I am the kind of person who like his old hits, but there is nothing like that here. It is not totally worthless, but it is a long time since this man had a big hit, and none of these songs are going to change that. That is just fact and truth.
(Cooking Vinyl)
www.marilynmanson.com
2015-01-21
RAISED FIST: From The North - Album
The hardcore veterans from northern Sweden are back with a new album, which is their sixth. It is actually 5 years since their last album was released. I do not know why it took so long, but it is hardly like I have been sleepless because of that (RAISED FIST is not a band that I use to listen to).
There is both harder and more melodic songs here, so there is variation, which is good. There is also a couple of good songs that I like a little extra - "Flow&quot, "We Will Live Forever" and "Ready To Defy" for example. But I can not say that there is any bad song.
But even though I like this album, I might not go out and buy every album they have released before.
(Epitaph Records)
2015-01-21
RUTHLESS: They Rise - Album
This US metal band comes from L.A., and released their first EP, "Metal Without Mercy", in 1984 already. They split up in 1990, but came back in 2009. And after almost 30 years they have recorded a new album, where you get 9 new songs and the first EP as a bonus. A total of 14 tracks.
Their music is like a cross between ACCEPT, JUDAS PRIEST and MANOWAR (or something in that direction at least), but without scream vocals. Simply classic straight-forward heavy metal. Sometimes a little aggressive. Really good stuff, and definitely worth checking out.
Release date: Jan. 30, 2015 (Pure Steel Records)
www.ruthlessmetal.com
2015-01-21
SEDNA: (no title) - Album (CD, Digital)
Eternity songs is not a favorite here. The first song is as long as 19.30 minutes! After a heavy start they finally start to kick some ass after about 2 minutes. It is wild and intense, with a guy who is screaming like he was drunk. But there can also be long instrumental parts and atmosphere parts too. Like a wild mix of beauty and the beast.
SEDNA is a black metal trio from Cesna, Italy. Their sound is a mix of post black metal, sludge and doom metal, with some ambient and drone parts. Not really my kind of thing.
(Drownwothin Records, Unquiet Records)
sednablack.bandcamp.com
2015-01-21
SLEATER-KINNEY: No Cities To Love - Album
Is this really punk? That is what they told me that it would be anyway, but to me it sounds more like post punk/new wave or something similar. Something that has more in common with pop than rock according to me.
This is the first record in 10 years from this female trio, who came out from the '90s Pacific Northwest riot grrrl scene. They formed in Olympia, WA in 1994, and this is their eight album.
Well, after giving it another try I have to admit that it was pretty good for being a pop album. But that does NOT mean that I want to review pop albums (like some idiots send me almost daily).
(Sub Pop)
www.sleater-kinney.com
2015-01-21
SPIRALISM: Chakras - Album
They begin with a 12-minute song. It is psychadelic/spaced, progressive and very soft. It takes about 3 and a half minutes before there is any vocals. And after about 4 minutes they finally start to rock a little, and it is very much '70s. Music that you smoke a joint to.
The second song is the shortest on this album. Just 5 minutes. A little better than the first song, and more vocals. Psychadelic rock.
After that comes a softer and slower track. About 2 and a half minutes before there is any vocals. Almost 12 minutes long. After 3.20 minutes they are getting more brutal though. Before they calm down again after a few minutes and get more psychadelic. But after a while they start to rock again.
The fourth song is 7.38 minutes long. Psychadelic and slow. No vocals at all. It is not until the last minutes that it get a little faster.
That little lullabie is followed by a heavy rocker with hoarse vocals. Or maybe not.. Because it does not take too long before they slow down and play "as usual" again. Then they go back to the heavy rock for a while, and well, they continue like that.. ..sometimes psychadelic, sometimes a little harder. 8.38 minutes.
The sixth track is 11 minutes long and follow in the same path as earlier songs. In other words most of all psychadelic and soft.
And the last trip last for 7.53 minutes. It should not be too hard to figure out what that song sound like.
Well, an intresting album, that is for sure! Or maybe more like an adventure or a dream maybe? This must be the longiest review I have written in a long time. And then I have just made an easier analyze of this album.
Release date: Jan. 30, 2015 (Inverse Records)
www.inverse.fi
2015-01-21
TOURNIQUET: Onward To Freedom - Album
What we have here is a metal album about animal cruelty and injustice. There is a lot of guest artists on this album, but I am not going to bore you or tease you with any names here. The music is a bit progressive sometimes, pretty good but not a masterpiece. I guees you listen a couple of times and then forget all about it.
Sad as there is probably a lot of work behind this album, and fighting against animal cruelty is always good.
(Pathogenic Records)
www.tourniquet.net
2015-01-21
PUTERAEON: The Crawling Chaos - Album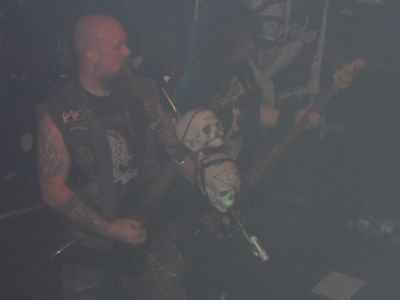 Really fat/fleshy meat and potato death metal that everybody should like. But o.k., they might not be the best death metal band on the planet, but they are really good anyway, there is no doubt about that. And if 10 rounds of this can not convince you, maybe you should start listening to jazz or something instead.
They are not the fastest band, but not the heaviest either. It is more like some kind of heavy mid-tempo or however I should describe it. But there is at least 1 or 2 faster and heavier songs too, so it is not the same all the way.
(Cyclone Empire)
www.puteraeon.com
2015-01-21
TOUNDRA: IV - Album (CD, Vinyl, Digital)
Instrumental progressive/experimental rock band from Spain. And instrumental music is not always so funny, but there is some good stuff here too once in a while, so it is not totally hopeless. But it would not have hurt with some vocals here and there.
Even though "IV" is a purely instrumental album, there is a concept behind it. It tells the story of 2 foxes that need to escape from the forest where they live because of a huge fire. For the band this is a metaphor for their concern with how humanity is destroying the environment and how dangerous humans can be.
The band formed in 2007 and released their first album, "I", the year after.
European release date: January 26, 2015 (Superball Music)
facebook.com/toundra
2015-01-18
PHANTASMAL: The Reaper's Forge - Demo (Cassette, Digital)
The first demo from these 2 Americans. 3 songs is what we get. Their music is described as heavy/black/thrash metal.
The first song is definitely more thrash metal. I also think it is a couple of minutes too long, even though it is just 5 minutes.
But the second song fit in to the description heavy black/thrash metal. Probably the best song.
And the last song is more like heavier heavy metal in the beginning, before it end up like a evil thrash metal song. Pretty good too.
It feels like it is a little too early to tell how good this band really is. But they seems to know how to do this anyway. So why not give it a try?
(Self released)
phantasmalmetal.bandcamp.com
2015-01-18
PERIPHERY: Juggernaut: Alpha / Juggernaut: Omega - Album / Album (CD, 2-LP, Digital)
Well, as you might remember from previous reviews, progressive rock is hardly one of my favorite genres, even though there are good stuff too once in a while. And here comes this band PERIPHERY with not just 1 album but 2 (why they did not release it as a double album instead of 2 seperate is a good question that I have no answer to).
There is both calm pop/rock pieces and really hard metal stuff here. But most of all it is pretty laid-back music that we get. Almost more pop than rock. So maybe your mother or sister will like this? It is way too soft for me anyway. And for some reason they reminds me of some pop/rock band for teenage chicks, but of course I can not remember the name of that band. The "Omega" album got some more hard stuff though.
Release date: Jan. 26, 2015 (Century Media)
www.periphery.net
2015-01-18
NAPALM DEATH: Apex Predator - Easy Meat - Album (CD, LP, Digital)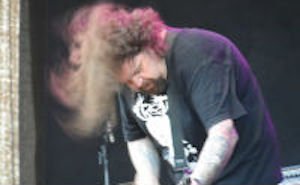 I am very sad to say that even NAPALM DEATH have joined the club who does useless intros. And this one last for as long as 3.46 minutes! Very irritating!
But I am also glad to say that after that little mistake it is just the way it should be. This time they deliver 13 bombs and a fart (the fart is that intro, if you did not get that), and most of the songs are just as good as you can expect them to be. After 27 years NAPALM DEATH can still deliver their grind core.
This is their 15th full length. It might not be the best album they ever made, but it is much better than many other bands in the same genre.
Release date: Jan. 26, 2015 (Century Media)
www.napalmdeath.org
2015-01-18
ETHEREAL: Opus Aethereum - Album
Debut album from an extreme symphonic black metal band from UK. Darkness and chaos (well, maybe not chaotic though). If you just like me think that many bands play too slow and heavy, try this instead. It is really fast sometimes and absolutely not anything new at all, but I like it anyway. So try it and feel the hate.
Release date: Jan. 26, 2015 (Candlelight Records)
www.candlelightrecords.co.uk
2015-01-18
AUTERE: Amal'l - Album
Groove metal. Hard and heavy macho metal. It is o.k. They are not better or worse than any other band in this genre. But it is kind of hard to impress me with this stuff, even though there are some bands that are a little extra good, like TRANSPORT LEAGUE for example. And the lack of variation (more or less the same meat riffs over and over again) does not make it easier for these bands (there have to be potatoes, pasta or rice and some vegetables too).
This band has been working hard for 12 years now, but this is their first full length.
(Inverse Records)
facebook.com/Autereband
2015-01-18
ANCKORA: Extreme - Album
Electronic, industrial extreme metal in Russian with an angry woman on vocals. Hard stuff. Well, at least the first song, because after that it is more melodic, and sometimes there is even opera and hip hop vocals (or whatever I should describe it as).
I do not know if the world is ready for this band. First of all they sing in Russian, and then the music they create. Maybe they will get big in countries where they speak or know Russian, but I do not think they will make it anywhere else to be honest.
(Irond Records)
anckora.ru
2015-01-18
MÖGEL at Henriksberg in Göteborg, Sweden on January 17, 2015
Well, as usual I do not have too much to say..
I arrived pretty early and drank beer with the band and some other friends I met there. The band celebrate their 30-year anniversary this year, and they played a lot of good punk songs with melody. I think this is the only band who has a drummer that play with closed eyes, ha ha. They did a good job anyway.
And yes, there was another band too, JÄRNMÄNNEN. But I was hanging with friends and missed them. I heard later that it was just good for a couple of songs, then they became too drunk or something. That is what I heard anyway.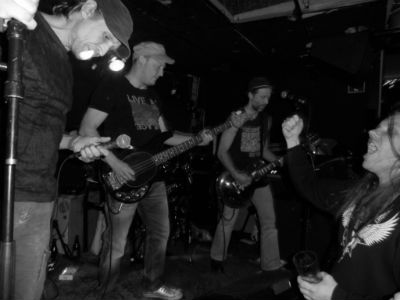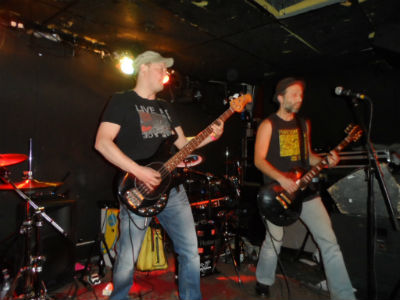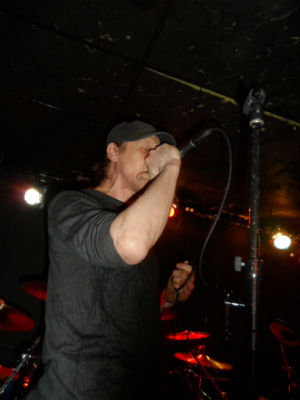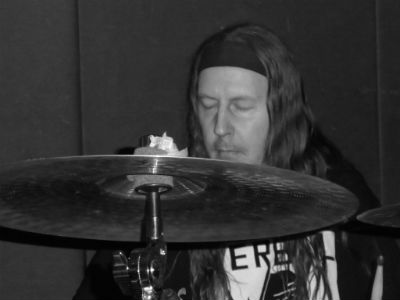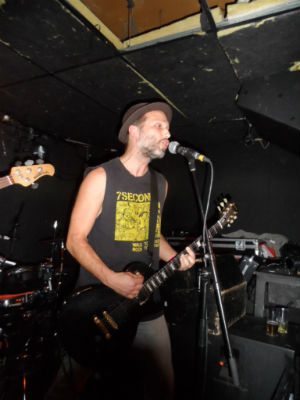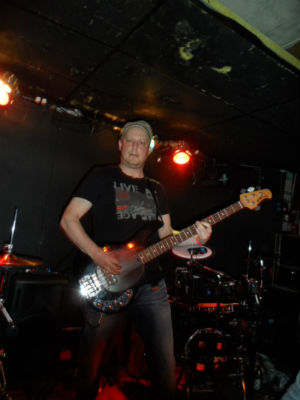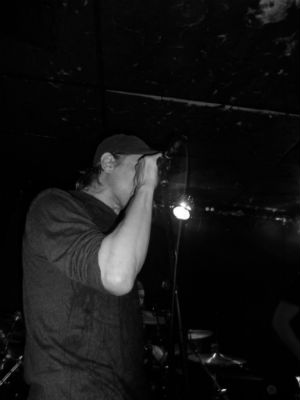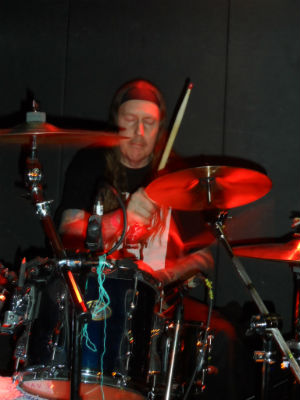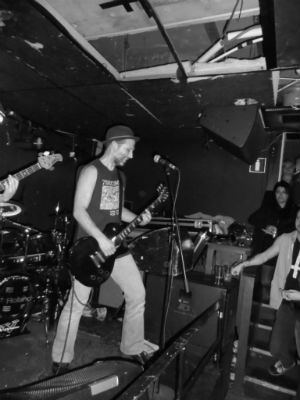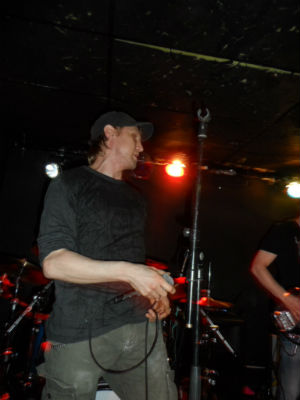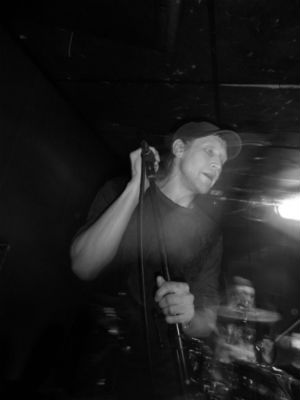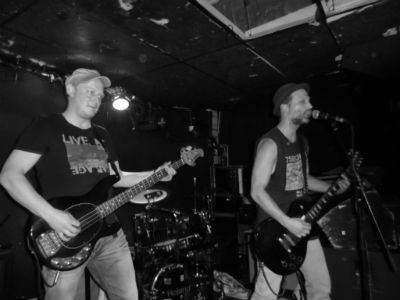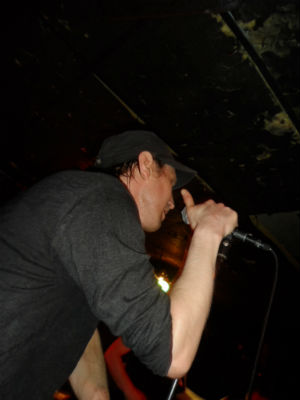 2015-01-18
CENDRA: 666 Bastards - Album (CD)
This is the second album from this Spanish band, and they got a couple of really good songs here. Their music is an extreme mixture of underground black, thrash and death metal with a pinch of punk. They say it will fit people who like bands like SODOM, TOXIC HOLOCAUST, very early ONSLAUGHT, DISCHARGE, MIDNIGHT and early SARCOFAGO. So if that sounds like a bag of really good candy, you better check this out.
(Xtreem Music)
facebook.com/cendra666
2015-01-15
COOGANS BLUFF: Ein Herz Voller Soul/She Gave Her Life For A Man - Vinyl single
I know that first song! It's some band from the '60s, but this band sing it in German, which doesn't make it easier. But I think it is The YARDBIRDS who did this song. Not the fastest song, but really good. I like The YARDBIRDS.
The second song is in English. A '60s rocker without too much action, but not too little either. It's a good song though.
A pretty o.k. rock single, but I have heard more interesting stuff.
(H42 Records)
www.coogansbluff.de
2015-01-15
CYHYRAETH: Servant To The Fire - Album
This band was founded in Dallas in 2011. They released their first EP, "Disgraced", in 2013. And in late 2014 their first album, "Servant To The Fire", was released.
The music is hard and heavy, as well as intense and aggressive. Simply metal. Maybe with a pinch of hardcore baked in. I think it is o.k. Some songs are better than others. The songs with clean vocals are actually a little better.
CYHYRAETH might not be the easiest name to remember. I don't even know how to pronounce it!
(Self released)
www.cyhyraeth.com
2015-01-15
The LUMBERJACK FEEDBACK: Noise In The Church - Digital EP
I guess it is not the length in minutes that decide if it is a EP or a full length nowadays?: Pretty weird. A EP to me is not longer than 15-20 minutes. This release is 31.48 minutes, which would have been a full length in the old days (before the CD) at least.
The first 2 tracks are said to be live, and they are 7.25 and 8.23 minutes long. I can not hear any audience though, so I guess it is just recorded live but without any other people. The last track is a 16-minute demo track from 2009. And there is no vocals at all in any of the songs.
The music is some kind of stoner rock, which can be good, but not without vocals. I can not hear any differance between the songs. Same thing over and over again for an eternity. So damned boring!
The last track is a little different from the 2 first though. It is more slow. At least in the beginning, but after a while it is the same old song again.
(Kaotoxin Records)
kaotoxin.com
2015-01-15
MARDUK: Frontschwein - Album (CD, LP, Digital)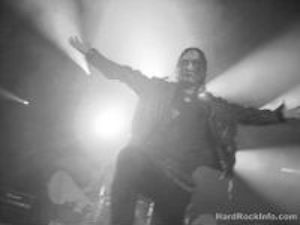 This band has been around since 1990, and this is their 13th album, where they are going back to the World War 2 theme known from 1999's "Panzer Division Marduk". It is a very good combination of both fast and heavy songs.
Well, MARDUK are probably 1 of the best black metal bands we have here in Sweden, so this album should not dissapoint anyone. And there is no doubt that this is black metal album of the month.
The last song, "Thousand-Fold Death", most be 1 of the most intense songs they ever made. Talk about getting ran over by a tank!
Release date: January 19, 2015 (Century Media)
www.marduk.nu
2015-01-15
NILEXISTENCE: Existence In Revelation - Advance Promo
Death/Extreme metal from Moravia, New York. A pretty new band that will release a album soon. And this are 2 songs to promote that album.
The first song, "The Quietus", is pretty fast. Definitely the best song of these 2.
The second song, "Screams Form Silence", is as long as 9 minutes for some reason. And it is also heavier and not as good as the first song.
With 1 good and 1 bad song it is hard to tell if this band is any interesting at all, so I wait for the album before I make my final decision.
(Self released)
facebook.com/nileexistenceofficial
2015-01-15
DJÄVULEN MÖBLERAR OM: Black Bläcka Blues - 7" EP
This reminds me of the Swedish punk rock band MALTE X (I think there's members from that band here), but maybe a little better and less rock 'n' roll. Damned good and definitely worth checking out anyway. 5 songs is what you get.
They say that this EP will be followed by a full length. Can be interesting to hear if they will menage to keep me intrested for a whole album.
I don't really know what else to say..
Release date: Jan. 16, 2015 (Jerry Kobra Records)
facebook.com/djavulenmoblerarom
2015-01-15
STARGAZERY: Stars Aligned - Album
The second album from this Finnish melodic heavy metal band.
I don't know why they have to end the album with a cover of "Dark Lady" by Cher. And just if that wasn't strange enough, they play it again but in Finnish as a special bonus track. No, just play your own songs instead, they are much better. There's actually many good songs here, so don't be afraid to check this out just because of a stupid choice of cover.
Release date: Jan. 23, 2015 (Pure Legend Records)
www.stargazery.com
2015-01-11
MORTAL FACTOR: No Lessons Need Learning - Album
After 10 years and 100 concerts Swiss metal trio MORTAL FACTOR finally release their first album. They have a pretty angry and heavy/fat sound. Somewhere between groove metal and thrash metal. But let's just call this metal. And if you're not satisfied with that, you can always listen for yourself.
I think they are o.k., but not much else.
(Self released, distribution: Non Stop Music)
www.mortalfactor.com
2015-01-11
KOUZIN BEDLAM: Longing For The Incomplete - Album
I do not really know where I have this band. They describe it as "a baroque painting painted in the colors of heavy metal." And continue with "highly technical and deeply embedded in mythology; it is sometimes over the top, yet always lyrical and sublime." I guess we can call it progressive heavy metal?
It is very melodic, and I think I actually like it. "The Accusation Of Job" is really good! But a song like "Shadows In The Dark" is not so interesting. So there is both good and bad stuff here, but most songs are good enough at least.
(Inverse Records)
www.kouzinbedlam.com
2015-01-11
DÉTENTE: Recognize No Authority - 2-CD
Cool voice. Sounds like good old speed/thrash metal. Fuck! I like it! Bands doesn't sound like this anymore. This is the kind of stuff that just can have been done in the '80s.
DÉTENTE was a band from L.A., who released the album "Recognize No Authority" in 1986. But this is not just a reissue of that album, because you also get a second CD with all their demo recordings plus a rehearsal and a live track. This is a complete collection' And if you have not figured it out already, it's a must !
The recordings from 1985 (1 rehearsal, 1 live) is just a hell of a noise, as the sound quality is really bad. Most likely recorded directly to a tape recorder (like you did back then). The demo recordings are really good though. No doubt about that'
It seems like they changed both name and direction in 1987. Suddenly they are called CATALEPSY and sound like a heavier WARLOCK (a damned good heavy metal band from Germany where the DORO vocalist started her career). Good too, but not as good as DÉTENTE, which they changed back to in 1989, which didn't help much as they had become a little boring. All the action is lost. Time for the grave. It was fun for as long as it last though.
(Xtreem Music)
facebook.com/officialdetente
2015-01-11
ANGELUS APATRIDA: Hidden Evolution - Album (CD, LP, Digital)
This is probably the best thrash metal band from Spain. Definitely thrash metal album of the month anyway. There's not a single bad song among these 10 tracks. So of course you check this out!
I think the first song, "Immortal", reminds a little of good old ANTHRAX. After that it's more like METALLICA and possibly MEGADETH, but with a modern twist. This is not a old school retro band, even though it sounds very familiar.
ANGELUS APATRIDA was originally founded around 2000 in Albacete, Spain. The band name mixes Spanish and Latin, and can be translated to English as "stateless" or "renegade" angels.
Totally fucking excellent!
European release date: Jan. 19, 2015 (Century Media)
www.angelusapatrida.com
2015-01-11
The CROWN, PUTREAEON and LET THEM HANG at Sticky Fingers in Göteborg, Sweden on January 10, 2015
The first band was LET THEM HANG, and they played pretty heavy death metal, which became a little boring after a while.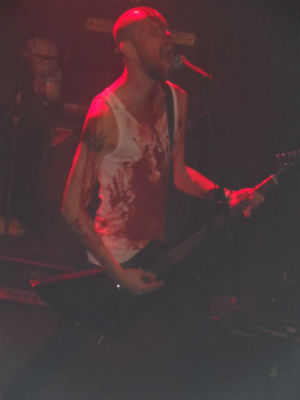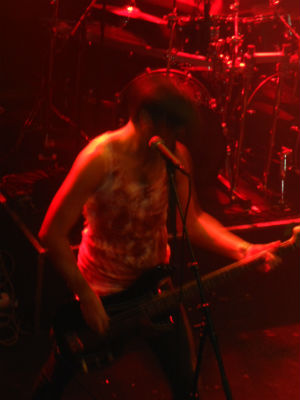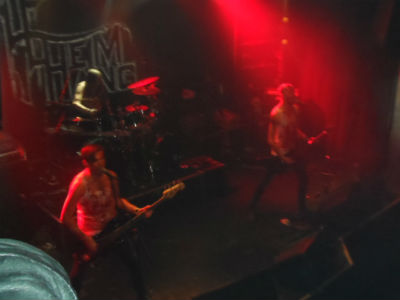 Next band was PUTERAEON, and they was much better. Death metal the way it should be according to me. They delivered a good show. I got their latest CD for review, so you will be able to read more about them soon.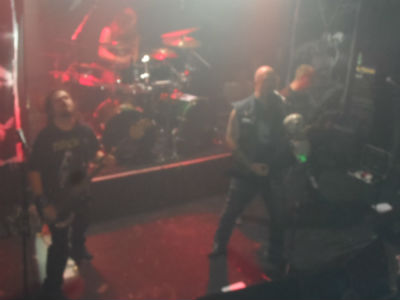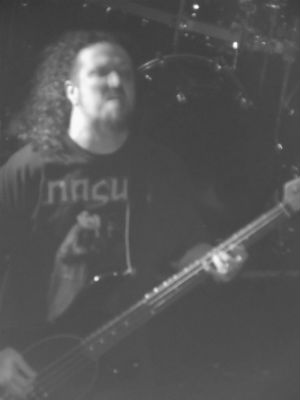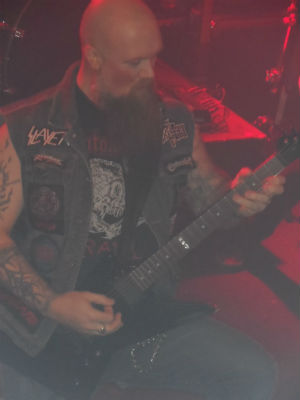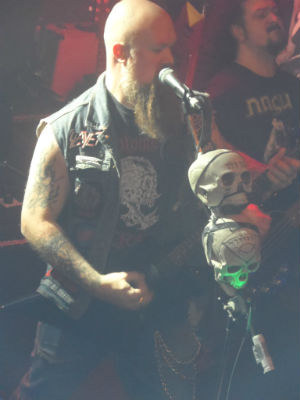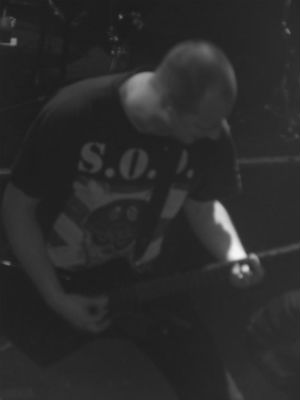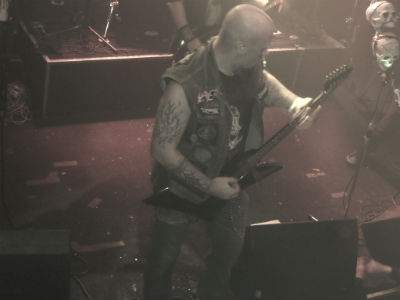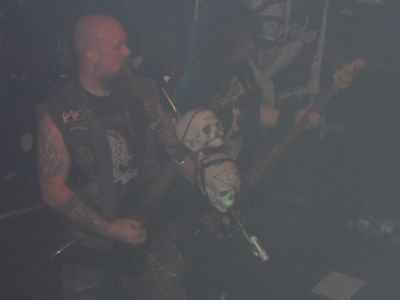 And so the last band, The CROWN. This was their release party for the new album, "Death Is Not Dead" (which you can read about here). They delivered a really good show, but for me who have just heard the latest 2 albums, it could have been more fun. But I guess most people have heard their old material too, and they played a lot of it. Well, no song was bad as far as I can remember, so it's not that much to complain about.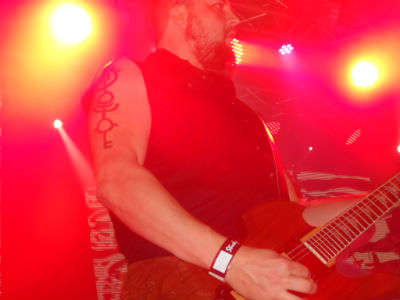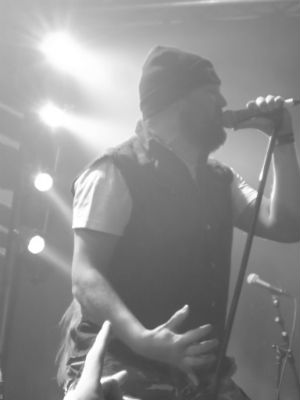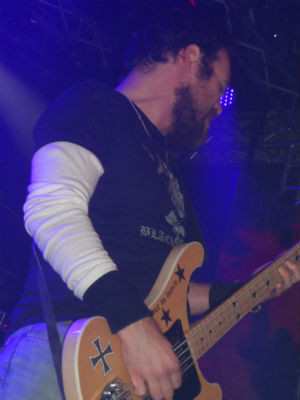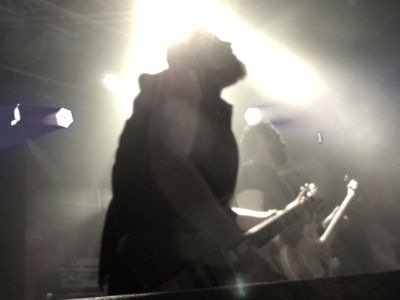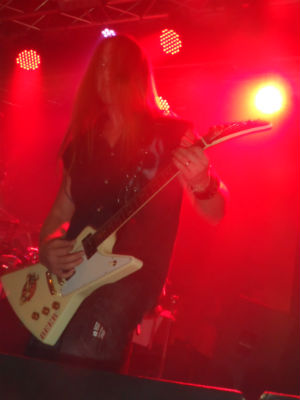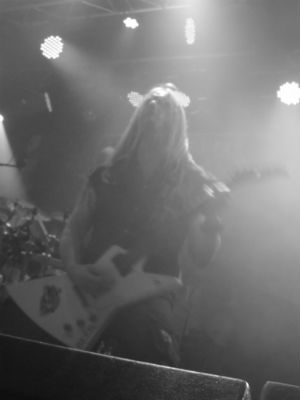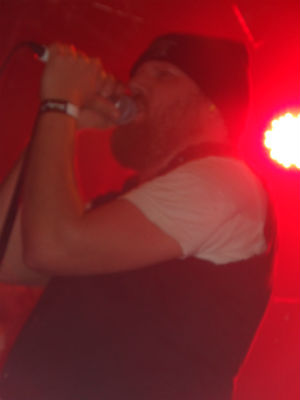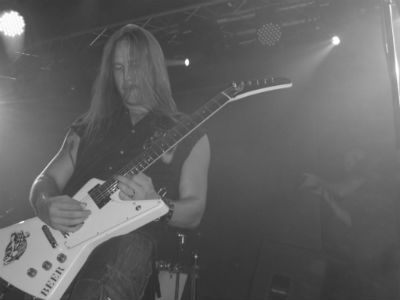 2015-01-11
SKINFLINT: Nyemba - Album
Heavy metal is hardly the first thing you think about when you hear Botswana, but that's where this trio comes from. And just as their other albums this reminds a little of IRON MAIDEN, but with more rough vocals. And their songs are hardly as strong as IRON MAIDEN. It's not bad, but not so funny either. I don't hear any anthem that I can sing along to when I drink beer on a Saturday. I actually get a little tired of it after a couple of songs.
But it sounds pretty much like in the '80s, and I like that, so I can't really dismiss them completely. And they are good at what they are doing too. They just have to work a little more on the hit potential. But they have released a couple of albums already, and the music is kind of the same, so I don't see any bigger changes in the future.
Release date: Jan. 16, 2015 (Pure Steel Records)
www.skinflintmetal.com
2015-01-08 17:36
SHADOWBANE: Facing The Fallout - Album
Debut album from a German power metal band. They are hardly doing anything unique, but it's still really good. So I guess all I have to say is that if you like heavy metal and power metal, this could actually be worth checking out for you.
Short? Yes, but a short review is also a review, isn't it?
Release date: Jan. 16, 2015 (Pure Steel Records)
www.shadowbanemetal.de
2015-01-08 17:30
SEXTRASH: Sexual Carnage - Album (CD, Vinyl)
Band name, title and artwork should be a big warning to militant feminists, but when I look at the titles there doesn't seems to be that much porn.
The music sounds like pretty fast old school thrash metal, but is described as Brazilian death/black metal noise. The songs are pretty short, 3-4 minutes, but 16 tracks is a little too much.
The reason why there is so many songs is simply because this is a reissue of their debut album, where bonus stuff like the long out of print 1989 EP "XXX" as well as early demo material are included (not on the vinyl version though). "Sexual Carnage" was originally released in 1990.
If South American death and black metal is your thing, then I think you should check this out.
Release date: Jan. 12, 2015 (UK, CD only), Jan. 13 (North America) - (Greyhaze Records)
www.greyhazerecords.com
2015-01-08 17:26
NAMELESS ONE: Thousand Memories And Nameless Sword - EP
It' not too often that I get anything from Japan for review, but now it has happened. The Japanese love Swedish metal, so I'm a little surprised that I have not got more stuff from that country.
This is a melodic death metal band from Kyoto, who formed in April 2013, so it's a pretty young band. But the music sounds just like it should, so don't you worry about that. This is really good stuff! I really like what I hear! And so should you. Check out at once!
(Self released)
nd2mh3.wix.com/nameless-one-kyoto
2015-01-08 17:22
HORNWOOD FELL: (no title) - Album
More black metal then.. Very fast. But sometimes they slow down a little to catch the breath before they beat you up again. So if you like to get beat up by a bunch of angry black metal dudes, here is your chance. If you don't, you better stay out of the way.
This little project was born in Italy in 2013, inspired by the Norwegian black metal bands from the '90s, like DARKTHRONE, BORKNAGAR, SATYRICON and BURZUM.
But seriously.. Not that I like to get beat up, but I like their music anyway, so this could be worth checking out, that's for sure!
(Avantgarde Music)
2015-01-08 17:16
CVINGER: The Enthronement ov Diabolical Soul - Album
..another useless intro. And just to disturb people a little extra, let us have a middle-tro and a outtro too. Give up that shit!
CVINGER is a black metal band from Slovenia who formed in 2012. Their lyrics are inspired by the dark Middle Ages, and their music is a mixture of heaviness and a little faster brutality, mixed up with some atmosphere once in a while. This is their first full length.
It is pretty good stuff, even though it is not a masterpiece. But I guess it could have been just a little bit better if it wasn't for the irritating things that I mentioned in the beginning.
www.cvinger.si
2015-01-08 17:12
BÖSEDEATH: Impaled From The Left - Album
Crazy grind core maniacs. HaHaHa! But they prefer to call it brutal/slam death metal. Whatever. Kind of the same to me.
I guess they don't want to tell us who they are, because I didn't get any information about them. All I know is that they are from Germany and some of the lyrics seems to be sexistic. Or what do we say about "Creative Methods Of Vaginal Demolishment" and "Slut machine"? My favorite title must be "One Shit Wonder" though. Funny dudes. Unfortunately the fun doesn't last for too long. I get tired of this after a couple of songs.
Hardly the best I ever heard.
(Rotten Roll Rex)
facebook.com/boesedeath
2015-01-08 17:03
BLOODLASH: Drowning Admidst The Nebulae - Digital EP
This is a Mexican quintet who are filled with experimental lust. I guess we can call it progressive metal, but that does not mean that it really is metal all the way, but mainly at least. And you can not complain about lack of variation.
The only question is if it is any good. But honestly I don't know the answer. It's not bad anyway. But I guess there might be a little too much experimental lust for my taste.
(Inverse Records)
bloodlash.bandcamp.com
2015-01-08 16:58
APOCRYFAL: Aberration Of Mind - EP
Heavy beginning, which they call a intro, even though it sounds like a song that is 2 minutes long. But after that it gets faster.
This is the debut EP from this Finnish death metal band, who was founded in 2009. It's said that it was released in October 2013. I don't know if that is correct or not. Seems a bit weird to promote a record that is over a year old already.
Well, pretty good stuff anyway, and definitely worth checking out. That is all I have to say..
(Self released)
facebook.com/Apocryfal
2015-01-08 16:53
6:33: Deadly Scenes - Album
This seems to be a really crazy band. They start and end the album by singing about Jesus (I don't think they're Christian though), and after that almost anything can happen. It's obviously very progressive and alternative, but not so much metal actually. Twisted rock is probably the best description for this. It's like a combination of QUEEN, SYSTEM OF A DOWN and GENESIS with a extra pinch of whatever they feel like. No, you must hear this to figure out what they really sound like. That's it.
This is their third album, and it's said to fit fans of CARNIVAL IN COAL, Mike Patton, Mr. BUNGLE and Devin Townsend.
Release date: January 12, 2015 (Jan. 13 in North America) - (Kaotoxin)
shop.kaotoxin.com
2015-01-04 12:45:46
INGESTED: The Architect Of Extinction - Album (CD, Digital)
Another band with a logo you can't read.
British death metal with a touch of hardcore is what we get here. Or a "skull crushing mix of death metal blastbeats and hardcore breakdowns", as their record label describes it. Their debut album, "Surpassing The Boundaries Of Human Suffering", was released in 2009. "The Architect Of Extinction" is their third full length album.
They play pretty heavy, but they can speed it up sometimes too, so it's a good mixture of both. Not bad at all. Could be worth checking out.
Release date: Jan. 12, 2015 (Century Media)
facebook.com/ingested
2015-01-04 12:43:42
The CROWN: Death Is Not Dead - Album (CD, LP, Digital)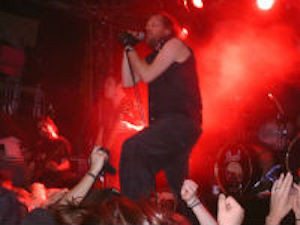 The CROWN are back with a new album. And what a great album it is! There's no doubt that this is death metal album of the month. 2015 already seems to be a really good year for extreme metal.
Original vocalist Johan Lindstrand is back on this album, so old fans should be really happy.
If you don't check out this album, you must be really stupid. That's all I have to say about this..
Release dates: Jan. 9, 2015 (GSA), Jan. 12 (rest of Europe) - (Century Media)
www.thecrownofficial.com
2015-01-04 12:41:46
CHAOS: Violent Redemption - Album
You might have heard that you should not judge a record by it's artwork (or something like that). When I saw this record I thought it would be black or death metal, or possibly horror punk. But it's actually more like groove/thrash metal instead. A little like PANTERA and METALLICA would have been working together. Not so bad actually.
CHAOS comes from Kerala in India, and is said to be the leaders of the Indian thrash metal scene.
Release date: Jan. 5, 2015 (Transcending Obscurity Distribution)
facebook.com/chaosindia
2015-01-04 12:39:36
Last year
Next page