REVIEWS 2017 - Page 2
The BLEEDING: Rites Of Absolution - Album
I guess they must be doing something right here, because I shake my head while I listen to this. And that doesn't happen too often.
What we get is death/thrash metal from the UK, and this is their second album, which is released by themselves. Weird as this is good enough to be released by a record label with good distribution. I guess this album will reach people anyhow, but they could have reached so many more. And it would really surprise me if they wouldn't get any offers at all from some labels.
They take their influences from bands like SLAYER, MORBID ANGEL, PESTILENCE, CORONER and ASPHYX. But that doesn't mean that they sound exactly like any of those bands. It's something similar though. But the easiest way to describe this is classic death/thrash.
Release date: May 19, 2017 (Self released)
thebleeding.co.uk
APR. 17, 2017
BAD HEAVEN: Demo Anthology - LP
Well, as it's old demo recordings from the 80s, the sound quality isn't the best (even though I've heard worse).
BAD HEAVEN formed in Houston, Texas in 1979 and play heavy/U.S. metal. They recorded 2 demos - "Crystal Dagger" (1986) and "Dragon Lord" (1987). These tapes are hard to find nowadays, but now Texas Metal Underground Records has resurrected these tapes and released the songs on multi-colored vinyl. Which was a good idea, because this is pretty good stuff. Maybe not a must. But give it a try at least.
(Texas Metal Underground Records)
APR. 15, 2017
SCREAMKING: Tyranny Of The Sea - Album
This band played their first show as opening act for ANVIL in 2011. In 2012 they started to work on their debut album, "Evilibrium". Now their second album, "Tyranny Of The Sea", is here.
The band comes from Chicago, Illinois and play classic heavy metal influenced by JUDAS PRIEST, KING DIAMOND and ACCEPT, as well as some thrash bands too. Good stuff.
A little funny and weird thing is that in the second song he's a viking, and in the next song it's about the indians.
screamkingofficial.com
APR. 15, 2017
KINGS OF MOONSHINE: Iron River - Album
This band comes from Helsinki, Finland, but their music is influenced by American roots music and alternative country, so it sounds more American than Finnish. We can call it laidback country rock. And even though they call themselves KINGS OF MOONSHINE, it's not any "drunken lullabies" that we get. I'm actually not really sure what their lyrics deal with, but the music is good anyway.
(Concorde Music Company)
facebook.com/kingsofmoonshine
APR. 14, 2017
ALTAR OF BETELGEUZE: Among The Ruins - Album
This is described as stoner death metal, but I can't hear any death at all in this Finnish band's music. No, it's more like a mixture of doom metal and stoner rock. There's both clean vocals and growl. It's said to be something for fans of KHEMMIS, WARNING, SOLITUDE AETERNUS, AMORPHIS, KORPSE, AFFLICTED, ELECTRIC WIZARD and PUNGENT STENCH.
I don't have that much experience from those bands, but ALTAR OF BETELGEUZE sounds good anyway. Some of the songs are a little too long for me though, so I find it hard to believe that I will listen to this album again.
Release date: Apr. 15, 2017 (Transcending Obscurity Records)
altarofbetelgeuze.bandcamp.com
APR. 14, 2017
NEVER TRAIN: DNAR - EP
From Rovaniemi in northern Finland comes this band, who call their music street rock (a mixture of classic rock, hard rock, blues and punk as I got it). This is their second EP.
Well, whatever they call their music I would say that they play hard rock with a party vibe. It could be something for fans of early GUNS N' ROSES and similar stuff from Sunset Strip. Not that this band succeed to have the same hit potential, but they're good anyway. So why not give it a try?
Release date: Apr. 14, 2017 (Secret Entertainment)
facebook.com/nevertrainband
APR. 13, 2017
INDIAN NIGHTMARE: Taking Back The Land - Album
Punky old-school speed/thrash metal is my description to this band's sound.
The group was formed in 2014 when a guy from Mexico and a guy from Indonesia wanted to form a raw metal band. The linup was complete in the end of the year. All members have more than 10-15 years of experience, so they're not any amateurs. And even though it's an international band, they're based in Germany nowadays.
Well, this is a pretty raw and intense band, but yet with a melody, so it's never too extreme. I really like what I hear on this album. You should definitely check this out.
Release date: Apr. 14, 2017 (Iron Shield Records)
facebook.com/Indian-Nightmare-1564014753877177
APR. 12, 2017
The RIVEN: Blackbird - EP
Feels like this could be something for people who like Swedish retro bands like SPIDERS, GRAVEYARD and BLUES PILLS. Because this is something similar to what those bands are doing. In other words damned good blues rock. And that's something that I really like.
This is the debut EP from this female-fronted London-based orchestra. 5 tracks heavily influenced by soulful 70s hard rock. I already look forward to hear some more with this band.
Release date: Apr. 14, 2017 (Self released)
youtube.com/watch?v=UNorRoeqs2Q
APR. 12, 2017
ATTAK: Zombies - Album
Hardcore/Oi! band from the north-west of England, which featured the sister of Mackie from The BLITZ on drums. And their music reminds me a lot of that band, which means more Oi! punk than hardcore. But ATTAK has never been as well-known as The BLITZ.
"Zombies" is ATTAK's debut album, that was originally released in 1983. And it's a very good punk album. There's no doubt about that. So I can't see any reason why you should not check this out. And if you have not heard The BLITZ, then you just have to check them out too.
Release date: Apr. 14, 2017 (Westworld Recordings)
APR. 11, 2017
CHELSEA: In Session - Album
Another collection with this British punk rock band? Well, they're good anyway. We get as much as 26 tracks spread over 4 studio sessions. It was recorded at the Maida Vale studios between 1977-79. We get many of their songs that are classics nowadays, but not always the best versions, unfortunately. My favorite "I'm On Fire" sounds weak, and definitely not like they're on fire. Most songs are just as good as they should be though, so don't worry too much about that. This is probably just for die hard fans though.
Release date: Apr. 14, 2017 (Westworld Recordings)
chelseapunkband.com
APR. 10, 2017
VOLTAX: No Retreat... You Surrender - Album
It's hardly every day that you get some heavy metal from Mexico. But now it has happened.
VOLTAX started their journey in 2006, and released their self-titled debut album already in 2007. This is their fourth album.
There's a lot of great songs among these 10 tracks. And I think that fans of ACCEPT, JUDAS PRIEST and IRON MAIDEN will like this. Not that they sound exactly like them. But it's something similar at least. A little like the Swedish band RAM.
Release date: Apr. 14, 2017 (Iron Shield Records)
facebook.com/voltaxband
APR. 9, 2017
VARG: Götterdämmerung - EP
This has nothing to do with Varg Vikernes (BURZUM) or the film "Götterdämmerung" (with rock stars like Lemmy, Iggy Pop etc.).
It seems like this German band has been around for over 10 years already. Their music is labeled as pagan metal, but I can also hear some death and black metal influences in these 4 songs. All lyrics are in German. Pretty good stuff that can be worth checking out.
Release date: Apr. 14, 2017 (Napalm Records)
varg.de
APR. 9, 2017
PLAGUE THROAT: The Human Paradox - Album
Death metal trio from India. This is their debut album. It's brutal and technical, but their roots are in the classic death metal that we all like. So what we get is 10 really strong songs to bang your head to.
Even though the songs are a bit technical, there's no unnecessary crap to make the songs last for an eternity. Most of these songs are around 3-4 minutes. And that's a good thing.
The only thing I have to complain about is that the title track is instrumental. Otherwise really good stuff.
(Transcending Obscurity India)
plaguethroat.bandcamp.com
APR. 8, 2017
The ELECTRIC COAST: Warming Quilt - Album
Mature rock trio from Germany. Very melodic Sunday music, but with a unpolished voice. This is their debut album, which consist of 12 tracks. They have a couple of good songs here, but I get tired of listening to this after a while, so the best song is the first track, "Repression". It could be worth a try though.
I don't have much else to say..
(Boersma Records)
electriccoast.de
APR. 8, 2017
The CRAWLING: Anatomy Of Loss - Album
The CRAWLING was born on Northern Ireland in 2014. They're influenced by PARADISE LOST, KATATONIA and BOLT THROWER. Their music can be described as heavy and melancholy doom/death metal. The first single, "Choking On Concrete", was released in January 2015. And a 3-track EP, "In Light of Dark Days", was released in October the same year. As you might have figured out already, "Anatomy Of Loss" is their debut album.
7 tracks is what we get, and it's pretty good stuff that's worth checking out.
Release date: Apr. 7, 2017 (Grindscene Records)
APR. 7, 2017
DEEZ NUTS: Binge & Purgatory - Album
I have never really liked this Australian/American hardcore band that much, even though they can have a few o.k. songs. And this album is no different. I can count the good songs on one hand. And that will probably not change, because they're already on their tenth year as a band. But that shouldn't stop those of you who are fans of the band. I'm pretty sure that you will get exactly what you want to hear.
This album was written in and inspired by New York City, and it's their fifth album. 13 tracks in 32 minutes.
Release date: Apr. 7, 2017 (Century Media)
facebook.com/deeznutshardcore
APR. 7, 2017
MY OWN GHOST: Life On Standby - Album
Hm.. Some kind of female-fronted melodic, modern rock band from Luxembourg. This is their second album, which is produced by Hiili Hiilesmaa (HIM, APOCALYPTICA, AMORPHIS etc.) and mastered by Svante Forsbäck (RAMMSTEIN, SUNRISE AVENUE, BULLET FOR MY VALENTINE, etc.).
MY OWN GHOST was support act for Tarja Turunen (ex-NIGHTWISH) last month, and I think that people who like Tarja might like this too, even though it's not exactly the same thing, but something similar at least.
This might not really be my cup of tea, but it doesn't suck anyway. I doubt that I will listen to it again though.
Release date: Apr. 7, 2017 (Secret Entertainment)
myownghost.com
APR. 7, 2017
WITCHAPTER: Spellcaster - EP
Most bands want to make music and really good songs, while some bands just want to make a hell of a noise. And some bands just want to play as heavy as possible. Well, we all have different taste, don't we?
I'm actually not really sure why I decided to review this EP, because it's actually not that good. Just another band who want to play heavy. Long instrumental parts and not that much vocals. They doesn't seems to have a clue how to make a good song.
WITCHAPTER is a new band who blend sludge and doom metal. This is their first EP.
Release date: Apr. 7, 2017 (Black Bow Records)
APR. 6, 2017
METALL: Metal Heads - Album
These guys really want us to know how metal they are (metall means metal in Swedish, and maybe in German too?). But you could just listen to figure that out.
The band was founded in Germany back in 1982 already. In the beginning of 1985 they finally had a stable line-up, and recorded different titles for bigger radio stations. In 1988 they decided to change the name to HEADLESS, and due to different problems they split up in 1991. In August 2013 founder Sven reunited the band.
"Metal Heads" is their first full length album, which consist of classic heavy metal, just the way we know it and like it. In other words exactly as it has sounded since the 80s. And that's good stuff of course.
Release date: Apr. 7, 2017 (Iron Shield Records)
metall-heavyband.de
APR. 5, 2017
SUNLESS SKY: Doppelgänger - Album
American power metal band who release their second album. And this is hardly any new guys in the metal scene. Singer Juan Ricardo is also a member of WRETCH and DARK ARENA, while guitarist Curran Murphy is a member of SHATTER MESSIAH and have played with NEVERMORE and ANNIHILATOR.
We get 10 tracks in 45 minutes, and it's not bad at all. This album is full of great songs that every true metal head should like to hear.
Release date: April 7, 2017 (Pure Steel Records)
sunlesssky.com
APR. 5, 2017
VESCERA: Beyond The Fight - Album
Singer Michael Vescera form a band with ex-NITEHAWKS members Mike Petrone (guitar), Frank Leone (bass) and Fabio Alessandrini (drums). And what we get is melodic heavy metal that sounds very Scandinavian, even though there's American influences too. They reminds me a lot of a Swedish band that I can't remember the name of.
Really good stuff that should satisfy everybody who like more melodic heavy metal.
Release date: Apr. 7, 2017 (Pure Steel Records)
facebook.com/michael.vescera.1
APR. 5, 2017
ECLIPSE: Monumentum - Album
After 2 years of touring in Australia, Japan, America and Europe, as well as playing for 3 and a half million viewers on Swedish national television at the outtakes for the Eurovision Song Contest, a new album is finally here. And what a album! This band have had a lot of fun on Facebook because they can't find one single bad review of this album. And this review won't be bad either, because this is a excellent album. That's just it! So if you happens to like melodic hard rock with heavy guitars, then this is something for you my friend.
(Frontiers Music)
eclipsemania.com
APR. 4, 2017
HOUSE OF LORDS: Saint Of The Lost Souls - Album
"Saint Of The Lost Souls" is the band's tenth album, which is filled with a mixture of up-tempo and mid-tempo songs, as well as some power ballads. The music is melodic rock, and there's both good and bad songs here.
HOUSE OF LORDS released their self-titled debut album in 1989. But the band was over already in 1991, but came back with a new lineup in 1992 already. That didn't last for too long though. The original lineup reunited in 2000, which didn't last for too long either. So vocalist James Christian decided to put together a new lineup of the band (with the blessing of founding member Gregg Giuffria). Today's lineup consist of James Christian (vocals), Jimi Bell (guitar), Chris Tristram (bass) and B.J. Zampa (drums).
(Frontiers Music)
APR. 4, 2017
ONE DESIRE: One Desire - Album
ONE DESIRE formed as OD in 2012, when drummer Ossi Sivula started gathering musicians and friends for a new project. A couple years of writing songs, making demos with different musicians and friends went by. Various musicians came and went along the way. But in 2014 they met Jimmy Westerlund (NEGATIVE, STURM UND DRANG, Joel Madden of GOOD CHARLOTTE, PITBULL etc.). The band hired him to produce some songs, but the band desperately needed a great singer. After trying out some different options, Jimmy suggested his long time friend Andre Linman (STURM UND DRANG). And then Ossi and Andre asked Jimmy to join the band in 2016, and this is the album that was born from that collaboration. Also, not long after this happened, the very talented Jonas Kuhlberg (Paul Di'Anno, CAIN'S OFFERING, MyGrain) was brought on and he became the last link in the chain.
I think they sounds a lot like their label mates ECLIPSE. Definitely not bad for being a debut album. There's a lot of great songs here. So if you like melodic hard rock, then this is something for you.
(Frontiers Music)
APR. 3, 2017
NIGHT RANGER: Don't Let Up - Album
All the information I got about this band is how popular they are and how many millions of records they have sold through the years. No information at all about their latest album. I don't really know how they think. Maybe there's nothing to say about this album? Maybe it's just the same old song? Well, don't ask me. I don't know.
What I do know is that this album sounds pretty good. No more no less. Melodic rock that goes in and out. You could say that thare's nothing that is extra good, but it's good as long as it last.
(Frontiers Music)
APR. 3, 2017
Liv Sin: Immortal Sin - Single
The third single from her new album. A heavier tune that is a little too long. It's another duet, with Jyrki 69 (The 69 EYES) this time. And according to Blabbermouth.Net it's a cover (I have forgotten what band though), but it says nothing about that in the information about this single, so I actually don't know if that's true or not. Something that is true is that this is heavy metal.
I think all 3 singles have been a little different from each other, so it will be very interesting to hear the whole album.
Liv Sin's upcoming album, "Follow Me", will be released via Despotz Records on April 28, and is co-produced by longtime ACCEPT and U.D.O. member Stefan Kaufmann and U.D.O. bassist Fitty Wienhold.
(Despotz Records)
facebook.com/livsinmusic
APR. 2, 2017
CORRODED: Fall Of A Nation - Single
I have never really liked this band for some reason, and this single doesn't impress me either. I'm not really sure why though. But you can't like everything. They seems to have become heavier anyway.
CORRODED is a Swedish hard rock band who released their debut album, "Eleven Shades of Black", in 2009. They became pretty famous here in Sweden. Now it's 5 years since their last album was released, but they have not been lazy, they have been touring a lot. Now their new album, "Defcon Zero", will be released on April 14 via Despotz Records.
(Despotz Records)
corroded.se
APR. 2, 2017
LILLA KROGEN BAND and J Olsson at Abrakadabra in Borås, Sweden on April 1, 2017
It was a long time ago since I was at this nice little place last time. But the thing is that you have to be invited by somebody. Otherwise you probably won't know what's going on there. But finally I was invited again, and met a lot of people I know. So it was fun.
I'm not really sure how funny the first band, J Olsson, was though. Mainly something I would describe as indie rock (I had a better description when I was drunk, but I have forgot it), but suddenly they played something that sounded more like a Swedish dansband (now we are talking really soft and melodic stuff that your parents love), and that sucked (of course). Otherwise it was pretty o.k., but not much else. Not something that I just have to hear again.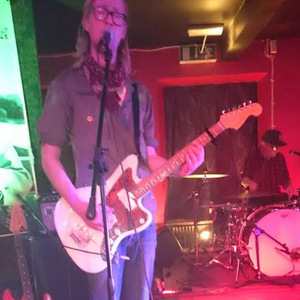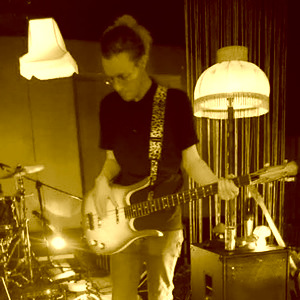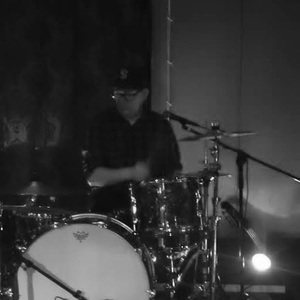 When LILLA KROGEN BAND started to play I must have been pretty drunk, because I don't really remember if they was any good or not. So I don't have too much to say about their music. Sorry. Let's complain about their stupid band name instead.. Lilla Krogen is a loser bar with mainly Chinese food, but they also have pizza and Swedish food. And there's a lot of barflys there as well. Weird and funny place. I was there pretty often a few years ago, but suddenly they became weird. After just a few beers they said it was enough for me. So I prefer other pubs. And I can't really see the reason why they like that place so much that they have to name their band after it. But that's their problem.
I guess I have to check out this band again soon. Just to make sure if I like them or not.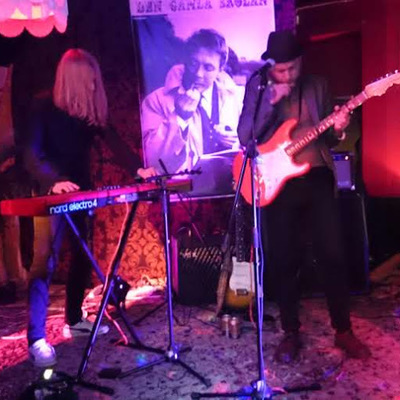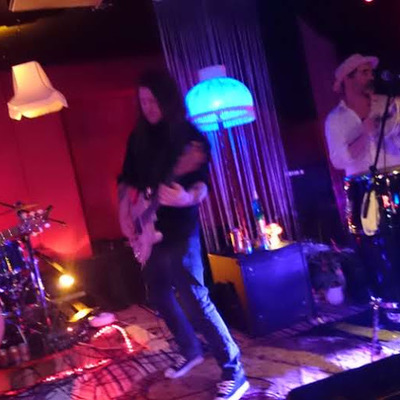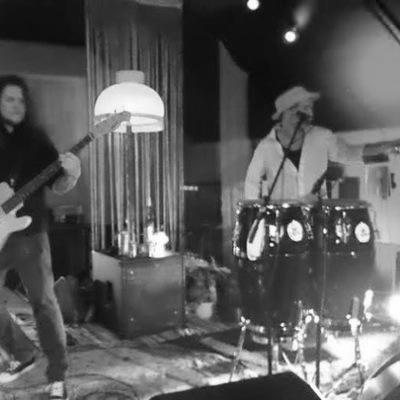 APR. 2, 2017
LASTKAJ 14: Becksvart - Album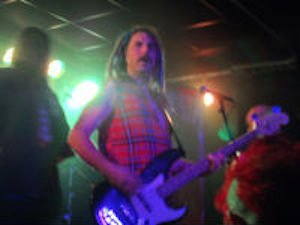 Since they ended with accordion, LASTKAJ 14 might actually have become 1 of the best Swedish trallpunk bands we have. Which they prove here on their fourth full length album. I like that there's more female vocals here as well. The lyrics are dark, and there's not much hope, but the music is excellent, and the songs get stuck in your head for a long time. This is definitely something for those who think that the Swedish punk scene in the 90s - with bands like DE LYCKLIGA KOMPISARNA, STREBERS/DIA PSALMA, RÄSERBAJS, CHARTA 77 and RADIOAKTIVA RÄKER etc. - was so much better.
This is probably the best album they have made so far. I'm not joking!
(Second Class Kids Records)
lastkaj14.com
Apr. 1, 2017
HUMMANO: Genocide - Album
Deathcore? I can't say that I'm such a big fan of that, so what do I really know? It's said to fit fans of THY ART IS MURDER, OCEANO, DESPISED ICON, WHITECHAPEL and HEART OF A COWARD. The band comes from Spain, and formed in 2010. This seems to be their second full length.
Well, to me it sounds like they want to be as hard and heavy as possible, but yet brutal and not slow. Like what they really want to play is pure death metal. But what do I really know? It might not be useless, but they don't impress me either. That's on the other hand because I'm not a fan of this genre. So if you happens to like this stuff, then give it a try instead of reading what I think about it.
Release date: Mar. 31, 2017 (Blood Fire Death)
MAR. 31, 2017
DEATH OF KINGS: Hell Comes To Life - EP
A band from Atlanta who blend old-school thrash metal with traditional heavy metal. 2 songs is what we get. 1 of their own songs and a cover of JUDAS PRIEST's "Hell Patrol". If we should talk influences and sound, then I would say EXODUS, TESTAMENT, MOTÖRHEAD and KREATOR for example. Very good stuff.
DEATH OF KINGS has existed since 2009, and released 3 EPs before this one. Their first full length album, "Kneel Before None", will be released later this year.
Release date: Mar. 31, 2017 (Boris Records)
MAR. 30, 2017
DON'T TRY THIS: Wireless Slaves (Deluxe Edition) - Album
I don't really know, but this isn't really something for me, so I guess they have found a suitable band name anyway.
Modern metal is what they call this, and the band comes from Germany. This is a deluxe edition of their debut album, which includes 4 bonus tracks.
It might not suck old man's arse, so if you're into this kind of stuff, then give it a try (you know better than me in this case).
Release date: Mar. 31, 2017 (Boersma Records)
MAR. 30, 2017
SPACETRUCKER: Launch Sequence - Album
This reminds me a little of bands like STONE TEMPLE PILOTS, SOUNDGARDEN and possibly something heavier with NIRVANA. But we don't call it grunge just because of that. Since the late 90s or something this is called desert rock or stoner rock. Which could be described as heavier metal rock. But I guess most of you are already familiar with this sound, and then you probably already know if you like it or not.
SPACETRUCKER is a trio from St. Louis, and this is actually a CD re-issue of their debut album, which contains of 7 tracks that fans of FU MANCHU, MELVINS, KYUSS, BLACK SABBATH, and the bands I mentioned earlier, should like.
Release date: Mar. 31, 2017 (Self released)
MAR. 29, 2017
TOXPACK: Schall & Rausch - Album
German punk rock band that actually reminds me a little of one of my Swedish favorite bands TROUBLEMAKERS, even though TOXPACK is a little harder (especially the vocals). And all their songs are in German, while TROUBLEMAKERS sing in Swedish.
TOXPACK might not have as good songs as TROUBLEMAKERS, but they're definitely not bad (but on the other hand I have not been listening to them for over 20 years either). 16 tracks is a little too much though.
The music is melodic and the songs are sing-along friendly, but it's still punk rock in heart and soul. And it's said that this band has succeeded to unite punks, Oi! skins, rockers and hardcore kids. So even if you don't like punk, maybe you should check this out.
Release date: Mar. 31, 2017 (Napalm Records)
toxpack.de
MAR. 29, 2017
The TEXAS FLOOD: Overworked And Underpaid - Album
You could say that this Welsh trio play old-man rock. But in "Heroes" they add some funky soul music. And "Lucky" reminds me a little of garage rockers MC5 actually. But most of their songs is more like southern rock. So it sounds more American than British. It's not bad at all. I like what I hear.
I guess that fans of their label mates The QUIREBOYS are going to like this. Not that they sound the same, but it's rock n roll anyway.
Release date: Mar. 31, 2017 (Off Yer Rocka Recordings)
MAR. 29, 2017
Thiago Bianchi: Thiago Bianchi's Arena - Album
Thiago is a Brazilian metal vocalist who is a member of KARMA, SHAMAN and NOTURNALL. Now he goes solo, but he's still a active member of all 3 bands. And as usual with projects like this there's a lot of guests involved, mainly from the Brazilian metal scene, and many of them are also members of NOTURNALL and/or SHAMAN. But there's also people who have played with MEGADETH (Kiko Loureiro), ANGRA (Felipe Andreoli) and ALMAH (Edu Falaschi). Even Thiago's mother, Maria Odette, participate with some vocals in 1 of the songs.
All income received from the sales of this album will be donated to institutions for children with cancer. Just that is a good reason to buy this record. But another reason is that you will get some really good heavy/power metal for your money.
Release date: Mar. 31, 2017 (Metalville)
MAR. 28, 2017
TOSELAND: Fingers Burned - EP
The title track sounds very familiar somehow. It's taken from the album "Cradle The Rage", which was released last year, and that's probably the reason why I reconize that song. The weird thing is that I think it sounds like a pop song that's been played on the radio (not that I listen to the radio, but they use to have that shit on when I go by bus).
They continue with a brand new track, "Bullet". This is at least a hard rock song. It might not be a brilliant future classic, but it's absolutely good.
After that they surprise us with a cover of "Reward" by The TEARDROP EXPLODES. Which is said to be a popular live tune. Well, it's another song that rocks, so it's another song that's good.
They end the whole thing with an acoustic version of "We'll Stop At Nothing". A ballad. And once again it sounds like a pop song on the radio.
Release date: Mar. 31, 2017 (Metalville)
MAR. 28, 2017
ARCH ENEMY: As The Stages Burn! - Album, DVD/Blu-ray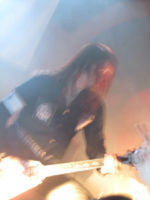 Well, to play more in Sweden still seems to be too much to ask for. And when they do play in Sweden, it's always at some festival about a 1000 miles away from me. But I guess festivals are more fun than club shows. And why play at clubs in Sweden when you can play at one of the biggest metal festivals in the world? Like they did when this was recorded at last summer's Wacken Open Air in Germany.
What we get is their largest live show to date, and 16 tracks from their whole career. Some of my personal favorites are included of course, so I like what I hear (I just got the music). This is definitely worth checking out. There's no doubt about that.
Release date: Mar. 31, 2017 (Century Media)
archenemy.net
MAR. 27, 2017
ANCARA: Garden Of Chains - Album
La, la, la for the whole coin. Which in some cases can become la, la la all the way to the bank. And I guess that people who like modern melodic hard rock will like this album. But I find it hard to believe that this album will be a future classic. So they will hardly sing when they leave the bank. But that doesn't mean that it's a bad album. Oh no. This is pretty good stuff, so it can be worth checking out.
This is the fourth studio album from this Finnish band. People who like records from Frontiers Music should check this out.
(Concorde Music Company)
ancarasite.com
MAR. 27, 2017
DANTE'S THEORY: Amut - EP
A death metal band from Singapore who gives us 5 tracks in both Malay and English. It's hard and heavy, but yet fast and brutal. Definitely not bad at all.
The longiest song is 3,32 minutes, and the shortest is 1,32. No bullshit here. Just pure death metal like it was meant to be.
This is something that you definitely should try.
(Independent)
dantestheory.bandcamp.com
MAR. 26, 2017
MURO: El Cuarto Jinete - Album
This is a international release of MURO's sixth album, originally released in 2013, but just on the Spanish market. And well, there's a pretty obvious reason why it wasn't released anywhere else - They sing in Spanish. The only song in English is a cover of "Kill The King" by RAINBOW. But now they want to try the market in other countries anyway.
The band has been around since 1981 already, and their music is classic heavy metal that could fit fans of early material with bands like ACCEPT, MOTÖRHEAD, RUNNING WILD, JUDAS PRIEST and MANOWAR.
(Fighter Records)
MAR 26, 2017
PANIKK: Discarded Existence - Album
Good old-school thrash metal from Slovenia. This is their second album. And it's intense thrash in the Bay Area style that we talk about here. So everybody who like that will absolutely like this band. Because this is really good stuff.
What else is there to say?
(Xtreem Music)
MAR. 26, 2017
OPPOSER: Darkest Path - Album
OPPOSER comes from Spain, and have been around since 1992 already. They still knows how to deliver old-school death metal though. Think of bands like BOLT THROWER, OBITUARY, HYPOCRISY, MALEVOLENT CREATION and early SEPULTURA. Death metal with a touch of thrash and melody. That's the sound of this band. And it's a very good album that they have created, so I guess it's not too hard to figure out what I think you should do.
(Morbid Shine Productions)
facebook.com/JoseOpposer
MAR. 26, 2017
The VANJAS and FIVE FINGER DISCOUNT at Pumphuset in Borås, Sweden on March 25, 2017
It took almost a half day, but I actually don't have that much to say.. A friend got me drunk, but I succeeded to get in anyway, met a lot of people and drank some different kinds of beer. Both bands was good, and they both played some kind of garage rock/rock n roll. So if you happens to like that kind of stuff, then I can recomend you to check out these 2 bands. That's actually all I have to say..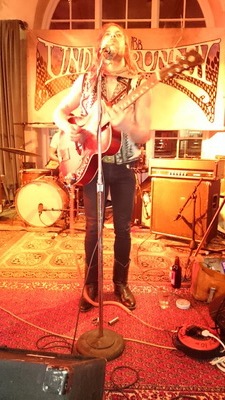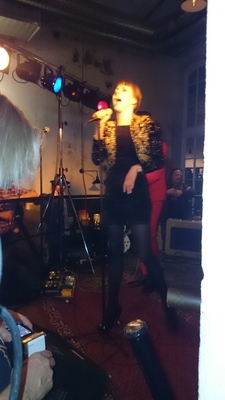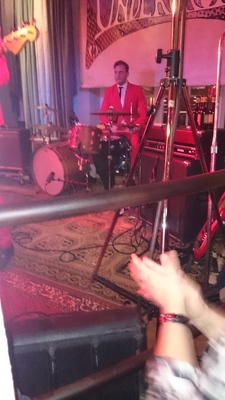 MAR. 26, 2017
VIPER ARMS: Black Aura - Album
Female-fronted soft/melodic and catchy rock from Finland. This is their debut album. The band have been known in their hometown Turku for years, but the current lineup has been together since 2016.
The lyrics are dark stories, but I don't think the music is so dark. And there's a lot of really good songs among these 11 tracks, so this is absolutely worth checking out.
Best song: "Time Bomb".
(Concorde Music Company/V.R Label)
viperarms.com
MAR. 25, 2017
The VICIOUS HEAD SOCIETY: Abject Tomorrow - Album
The VICIOUS HEAD SOCIETY is the brainchild of Irish guitarist Graham Keane, and this is his debut album. He started to work on the songs already in 2010, but it wasn't until 2013 that the project became more serious. Among the guest musicians are Wilmer Waarbroek, Derek Sherinan, Nahuel Ramos, Pat Byrne, Klemen Markelj, Kevin Talley and Nathan Pickering.
"Abject Tomorrow" is a concept album. The story is based in a dystopian future in which all humans are required to have emotion inhibiting implants implanted from birth. One man's implant fails and it chronicles his journey of discovery and reconnection with his humanity.
Musically, it draws from a huge range of influences. From classic progressive rock acts like YES, GENESIS, ELECTRIC LIGHT ORCHESTRA and RUSH, to metal bands like DEATH, MESHUGGAH and MEGADETH. Which end up in something I would like to call a progressive metal stew.
Release date: Mar. 24, 2017 (Self released)
facebook.com/theviciousheadsociety
MAR. 25, 2017
A MOURNFUL PATH: From The Wreckage Of Humiliation - Digital Single
O.k., this is the kind of noisey crap I don't want to review. But it was just 1 song, so why not give it a try? Well, I regret that now..
For some reason they call this atmospheric black metal, but it's not so atmospheric according to me. It's more like a hell of a noise. The best parts is when the singer shut up. He's just screaming. Impossible to hear any words at all (not that I think he has anything interesting to say, but anyway).
This is a very young black metal duo from Australia, that started to play together in July last year. And it seems like Australia doesn't have that many good metal bands. Most of them seems to focus more on being as extreme as possible, and than they totally forget the melody. And like a veteran (not me) in the Swedish metal scene said: "If you can't enjoy a good melody, then you must be retarded".
(Inverse Records)
amournfulpath.com
MAR. 25, 2017
TYRANEX: Death Roll - Album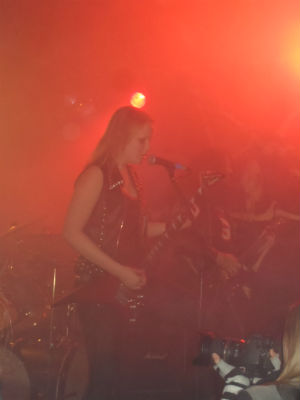 Swedish thrash metal band in the old school who formed in 2005. They deliver 8 songs in 33,54 minutes, and that's actually enough. Not that they're bad, oh no, they're damned good! But with just 8-10 tracks instead of 14 the chance is bigger that there's not a single bad song. Like in this case.
None of the songs is longer than approximately 5 minutes, which also is good. There's no unnecessary stuff to make the songs longer.
This is their third album. It was long ago since their last album, "Unable To Tame", was released (2014), but I remember that I liked that album too. Yes, this is a band that you definitely should lend your ears to. Especially if you prefer old-school thrash before more modern stuff. Fact is that they're actually among the best bands we have in this genre here in Sweden.
Release date: Mar. 31, 2017 (GMR Music)
tyranex.net
MAR. 24, 2017
WARBRINGER: Woe To The Vanquished - Album
This is something for fans of more angry thrash metal, like KREATOR and SLAYER for example. Sometimes they're even on the border to extreme metal.
WARBRINGER is absolutely 1 of the better bands in "the new wave of thrash". And this fifth album is a good proof that they won't slow down or become progressive. It's just pure anger straight in your face. Just the way it was supposed to be.
WARBRINGER will be on tour in Europe together with HAVOK (another fantastic band) in April. Don't miss that if you can go (unfortunately I don't think I can go).
Release date: Mar. 31, 2017 (Napalm Records)
warbringermusic.com
MAR. 24, 2017
TEQUILA MOCKINGBYRD: Fight And Flight - Album
These Australian chicks (who lives in UK now) might smell rock n roll as they sing in the first song, but 13 tracks is too much at once. 8 tracks would have been enough for me.
This is their debut album, and the music is best described as party hard rock with rock n roll attitude. They have some good songs here, no doubt about that. Some songs are even damned good actually.
Release date: Mar. 24, 2017 (Off Yer Rocka Recordings)
tequilamockingbyrdband.com
MAR. 23, 2017
BLACK DIAMONDS: Once Upon A Time - Album
BLACK DIAMONDS formed in 2004 and are based in the Rhine Valley in Switzerland. Their music is melodic (hard) rock like it sounded back in the 80s. Their first self-produced album, "First Strike", was released in 2008.
This is very good stuff that everybody who like melodic hard rock from the 80s should check out. Not much else to say actually..
Release date: Mar. 24, 2017 (AOR Heaven)
black-diamonds.ch
MAR. 23, 2017
ALDARIA: Land Of Light - Album
Land of Light? Well, it can't be Sweden they mean then. But let's not talk about that. Let us talk about ALDRIA instead. This is yet another one of these projects with several different artists involved. They describe it as a new all-star metal opera, but the music is more like old HELLOWEEN and AVANTASIA than a metal opera.
Norwegian guitarist Frode Hovd (MEMORIZED DREAMS) is the man behind this project. Among the other musicians are Fabio Lione (RHAPSODY OF FIRE, voc), Todd Michael Hall (RIOT V, voc), Rick Altzi (MASTERPLAN, voc), Mathias Blad (FALCONER, voc), Jonas Heidgert (DRAGONLAND, voc), Jimmy Hedlund (FALCONER, guit.), Roland Grapow (MASTERPLAN, guit.), Mike LePond, (SYMPHONY X, bass), Uli Kusch (ex-HELLOWEEN, dr.), Peter Danielsen (DARKEST SINS, synths) and Mistheria (VIVALDI METAL PROJECT, keys). No wonder that it has taken over 2 years to complete this record.
Well, this is really good stuff that all fans of power metal should like.
Release date: Mar. 24, 2017 (Pride & Joy Music)
aldariaband.com
MAR. 23, 2017
LIONCAGE: The Second Strike - Album
This trio makes me think of melodic rock bands like TOTO, FOREIGNER, JOURNEY, GENESIS, YES, CHICAGO and similar stuff. So it could be something for my stupid friend who like that kind of music (not that I mean that everybody who listen to melodic rock is stupid, but he's a little special). But everybody else who like those bands will probably like this too, because it's not so bad at all. But there's a huge risk that even your pop friends will like this. That's how soft they are. I'm not really sure if that's good or bad.
Release date: Mar. 24, 2017 (Pride & Joy Music)
MAR. 23, 2017
ALASTOR: Black Magic - Album
O.k., so the first track is as long as 11,51 minutes, and actually not that funny. Not much vocals there. The other 2 songs have more vocals, and are really good, even though they're quit long too - 7,42 and 14,27 minutes.
What we get is yet another one of these heavy rock bands (doom in this case). And they're just as good as any other band in that genre, so this is definitely worth a try or 4 (at least).
The band are cryptic about their background and have revealed almost no info at all about who they are, preferring only to state "DIE IN FIRE!". Very mature..
Release date: Mar. 24, 2017 (Twin Earth Records)
alastordoom.bandcamp.com
MAR. 22, 2017
SEASON OF ARROWS: Give It To The Mountain - Album
It takes about 1 and a half minute before they finally start to rock. Before that it's more like atmospheric fuck music. But when they finally start to rock, it's doom/stoner rock that we get. Doom and stoner with the roots deep in the 70s. Also known as heavy rock nowadays. I don't think you need any deeper explanation than that. You probably already know what this band sounds like. And then you're obviously the right person for this. I like what I hear anyway, and think that they have many fantastic songs here, who are filled with melody and feeling. Just listen to the last song, "From The Wilderness We Return", for example. Brilliant!
SEASON OF ARROWS comes from Nashville, Tennessee, and formed in January 2014.
Release date: Mar. 24, 2017 (Argonauta Records)
MAR. 22, 2017
HANOI ROCKS: Bangkok Shocks, Saigon Shakes / Oriental Beat / All Those Wasted Years, Live At The Marquee - Album re-releases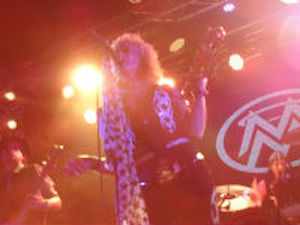 So, the time has finally come to re-release some old albums with the Finnish glam rock legends HANOI ROCKS. And that's good of course as I didn't have that many records with them.
"Bangkok Shocks, Saigon Shakes" is the first album, and it was released in 1981. They produced the album themselves. And there wasn't that many (if any) other bands who played glam rock at this time. But that would change within a few years, when what we call glam metal or sleaze rock came in the U.S.A. All those bands had a huge respect for HANOI ROCKS, and saw them as legends. Already here they had songs that became classics, like "Tragedy" and "Don't Never Leave Me". I have definitely heard worse debut albums in my life. This is a good album, but it was going to be even better.
"Oriental Beat" is the second album, which was recorded in London and released in 1982. This album opened markets in UK and Japan, where the band became very popular. It's a really good album. And some of my favorites are "Motorvatin'", "Visitor" and the title track. If we compare this album with the first record, then I would say that the production is better. They also started to use more saxophone on this album, and even harmonica (they used saxophone and piano already on the debut).
"All Those Wasted Years, Live At The Marquee" is the band's first live album. It was recorded in December 1983 at The Marquee Club in London, and released in 1984. And this is actually one of the few records I have with HANOI ROCKS since before. We get many of their best songs, as well as some covers towards the end of the show. This is a excellent album to start your journey with if you haven't heard this band before.
Release date: Mar. 24, 2017 (Dissonance)
MAR. 21, 2017
EMERALD: Reckoning Day - Album
Switzerland has more hard rock/metal than just KROKUS. This band has been around for more than 20 years now, and this is their seventh album. It's very easy to describe this album actually: Classic heavy metal. That's it! And they have a lot of good songs here. My only problem is actually that there's too many songs. But then I got some kind of limited edition version, which includes as much as 15 tracks. On the other hand I don't have to limp away to change record for over an hour, and that's always something.
Well, in case you didn't get it: This is definitely worth checking out!
Release date: Mar. 24, 2017 (Pure Steel Records)
MAR. 20, 2017
VATICAN: March Of The Kings - Album
U.S. power/heavy metal trio from the Cleveland, Ohio area. They released 4 demos between 1986-1990. Since 2011 they're back again. But all they have released so far is a compilation album in 2014, so "March Of The Kings" is actually their real debut album.
To me they sounds a lot like good old ACCEPT and JUDAS PRIEST actually. And that's not bad stuff. I like what I hear anyway.
Release date: Mar. 24, 2017 (Pure Steel Records)
facebook.com/Vatican-1520461648196421
MAR. 20, 2017
HEAVY TIGER: Glitter - Album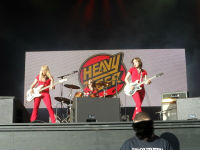 Anybody who has seen the TUI commercial with a cover of "Let The Sunshine In"? Well, this is the band who perform the song in that commercial anyway. But you should not expect any pop here because of that. And that song is not included here.
This is the second album from these young Stockholm ladies. And what they give us is best described as 70s rock that reminds me of The RUNAWAYS. 11 really strong songs that should give them the big break through. But the world isn't always right, so I guess we will have to see how that goes. Definitely something worth checking out anyway.
Release date: Mar. 24, 2017 (Wild Kingdom)
heavytiger.com
MAR. 19, 2017
NIGHTRAGE: Bemoan - Digital Single
Believe it or not, but here's the fourth single from their upcoming album, "The Venomous", which will be released on March 31 via Despotz Records. Another good melodic death metal song. No doubt about that. But I'm already starting to get empty on new things to say, so I'm tired of all these single teasers. I guess it's a damned good album that they're going to release anyway.
(Despotz Records)
nightrage.com
MAR. 18, 2017
SERPICO: Ain't Better To Leave - Single
New single from a Finnish hard rock band. But there's also some rock n roll involved in their music. And this is actually a really good party song that I think you should check out (go to their web site for example).
The band was founded in Pori in 2006, and the members call themselves stuff like Kalle Vee Dour, Snake, Andy MotörFager (the most stupid name), Eddy (the only normal name) and Jani Serpico.
I don't know how many times I have been listening to this song now, but it seems to be impossible for me to write more than that..
(Inverse Records)
serpicoband.com
MAR. 18, 2017
APOCALYPSE ORCHESTRA: The Garden Of Eathly Delights - Single
8 minutes long single with a doom/medieval/folk metal band from Sweden. They combine old music and instruments with meditative metal and modern instruments. And I must say that it actually works. It might not be excellent, and it would probably be too much with a whole album (which they will release soon), but I like this song anyway.
If it's folk metal that you like, then this might be worth a try.
(Despotz Records)
facebook.com/apocalypseorchestra
MAR. 18, 2017
Fink: Hour Golden - Single
Blues. And now I'm not talking about any blues-based rock here. This is real blues. But it's a pretty slow and heavy song. I prefer a little more action. And the song is a little too long with its 5,12 minutes. No, this didn't impress me.
Next time you release a single, don't release a ballad. Release something that rocks.
The song comes from his new album, "Fink's Sunday Night Blues Club, Vol. 1".
(R'COUP'D)
facebook.com/finkmusic
MAR. 18, 2017
ÅTERFALL/VANVETT - Split 10" EP
This is the way it should sound when you want to get your hate out. The music is fast and hard, and the singer is screaming against all and nothing. That's what's called hardcore/punk. And here we have 2 Swedish bands who play that. But which band that is the best of these 2 is hard to tell. Not that they sound exactly the same, but it's hardly any giant difference between them. ÅTERFALL is described as metal/käng, and VANVETT as HC/käng.
They're both good though. There's no doubt about that. But I have heard better too.
Release date: Mar. 18, 2017 (Buzzbox Records)
facebook.com/Återfall-178048095560752 vanvett.nu
MAR. 17, 2017
HAERDSMAELTA: The Whiter Album - EP
Once again I have to question if it really is a album or just a EP. There's 7 tracks, but none of them are longer than 3 minutes. It's actually just a total playing time of 15,33 minutes (even though they say 16,52). But maybe they do like Dolores (record store in Gothenburg that doesn't exist anymore), where some dude thought that just because there were so many songs it must be a album instead of a EP.
But anyway.. The music we get here is some kind of rock n roll punk/garage rock. But I'm not talking about action rock like The HELLACOPTERS this time. No, this is more like a garage rock band trying to play punk, but miss the whole point with rock n roll. Most of these songs goes in through one ear and out through the other. It's o.k., but not much else actually.
HAERDSMAELTA is a pretty new band. They formed on New Year's Eve 2014, and consist of members from metal and punk bands/projects like F.K.Ü., SNUFFED BY THE YAKUZA and LOU SIFFER AND THE HOWLING DEMONS. They call their music haerdrock (of course). It has also been described as intense industrial doom punk.
Not the best band on the planet, but far away from the worst.
(Open Mind Records)
MAR. 17, 2017
GIRLSCHOOL: Demolition / Hit And Run / Screaming Blue Murder - Album re-releases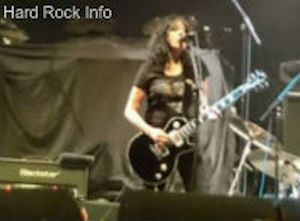 I once had all studio albums with GIRLSCHOOL on my computer. That computer unfortunately crashed, and I lost all those albums as I wasn't smart enough to save them to a USB stick or an external hard drive. And all I have had with them since then is a compilation (which is better than nothing of course). Well, their first 3 albums will be re-released now, so it's time to save some money and shop til you drop. Because this is really good stuff my friend.
"Demolition" is their debut album from 1980. It was produced by experienced sound engineer Vic Maile (The SMALL FACES, Jimi Hendrix, LED ZEPPELIN). And already here they showed us what a damned good hard rock/heavy metal band they are. Among my favorites are the 4 first tracks "Demolition Boys", "Not For Sale" "Race With The Devil" and "Take It All Away", as well as their old classic "Emergency" (of course). Among the bonus tracks are 2 singles, 2 demo tracks and the b-side of the "Emergency" single. A really good debut!
"Hit And Run" is their second studio album, which was originally released in 1981. Vic Maile was once again the producer. Another great album, and actually the most successful, as it reached No. 5 in the UK albums chart. Some of my favorite songs are "C'mon Let's Go", the ZZ TOP cover "Tush", the title track, "Yeah Right", "Please Don't Touch" (with MOTÖRHEAD) and the MOTÖRHEAD cover "Bomber". The later 2 are among the bonus tracks that are included here.
The third studio album is "Screaming Blue Murder", which contains good songs such as the title track, "Wildlife", "Don't Call It Love" etc. This record was released in 1982. It might not be such a big classic as the 2 previous albums, but it's still very good.
Release date: Mar. 17, 2017 (Dissonance)
girlschool.co.uk
MAR. 16, 2017
ALUNAH: Solennial - Album
British doom band that has been around since 2006. They released their debut album, "Call Of Avernus", in 2010. This is their fourth album.
Their music is melancholy and soft, with melodic female vocals. They're definitely not the hardest doom band, but they're really good at what they're doing. There's no doubt about that.
If you have a partner or a friend who doesn't like rock. Play this and they will probably change their mind.
Release date: Mar. 17, 2017 (Svart Records)
alunah.co.uk
MAR. 16, 2017
REGULUS: Quadralith - Album
First time I listen: This band has the small problem that it sounds more or less the same all the way. It's a good song, but it's not like I want to hear it 10 times in a row.
Third time: This is stoner rock in the roots, but they add some other stuff too and try to go their own way. And I guess it's not so bad after all. Now I can hear a small difference between the songs at least.
Fourth time: Really good stuff! People into heavy rock should absolutely give it a try.
Release date: Mar. 17, 2017 (Off Yer Rocka Recordings)
MAR. 15, 2017
PISSED ON: The Hanged Man - EP
Grindcore noise. But these 5 songs are short (most songs are around a minute), so it's luckily over pretty fast. The last song is a little longer than the rest though with its 4,24 minutes. But it's also much heavier.
I have definitely heard worse than this though. There's no doubt about that. But I guess that grind isn't really my thing, so what do I really know? This is probably excellent for those about to grind. So why not give it a try?
Release date: Mar. 17, 2017 (Advocate Records)
MAR. 15, 2017
ANGEL MARTYR: Black Book, Chapter One - Album
Classic heavy metal from Italy. Sometimes they reminds me a little of HAMMERFALL actually. A damned good album anyway. And I think it could be something for those who hang at The Abyss, a heavy metal bar in Göteborg, Sweden.
If I got it right, this band was born as a duo in 2006. 1 of them left after a few months, but the only member left found some new members to play with, and they're now a trio with 2 people living in Italy and 1 in London, UK. I suppose that this is their first album, but I'm actually not sure.
This is something that you really should check out!
Release date: Mar. 17, 2017 (Iron Shield Records)
facebook.com/ANGEL-MARTYR-558229684208440
MAR. 14, 2017
TORMENTOR: Morbid Realization - Album
East German thrash metallers who formed in 2006, when vocalist/guitarist Max was just 12 years old. A demo was recorded in 2007 and released in 2008. A drummer was found after the demo was released, and they performed as a duo for the next 2 years. In 2010 they started to record their debut album, "Violent World", which was released in 2012. After the recording was done, they found a bassist and a second guitarist, and was finally a complete band.
"Morbid Realization" is their second album. A very good record that reminds me of KREATOR and other German thrash legends. So this is of course worth checking out. Even KREATOR's frontman Mille Petrozza like them. That must be worth something.
Release date: Mar. 17, 2017 (Iron Shield Records)
tormentor-thrash.jimdo.com
MAR. 14, 2017
Sammy Berell: Passion Dreams - Album
Debut album from a Stockholm, Sweden-based hard rock guitarist. Most of these 13 songs are very melodic, but really good stuff. Sammy is a good guitarist, no doubt about that. But there's also great vocals from Michael Vescera (Yngwie Malmsteen, LOUDNESS, OBSESSION) and Göran Edman (Yngwie Malmsteen, John Norum, KHARMA). This is definitely something that you have to check out if you're into stuff like early Yngwie Malmsteen, John Norum's first solo album or any kind of Swedish hard rock. If you don't believe me, it's your loss.
Release date: Mar. 17, 2017 (Dark Force Records)
MAR. 13, 2017
UNRULY CHILD: Can't Go Home - Album
The original members of the legendary melodic hard rock quintet UNRULY CHILD have reunited to release a brand new album. And well, it's very melodic. Now I have not heard anything with this band before, so I have nothing to compare with. But it sounds pretty o.k. anyway. So I guess it can be worth a try.
That's unfortunately all I have to say.. No matter how many times I listen, I can't come up with anything to write about this record. And I don't know that much about the band either. Sorry..
(Frontiers Music)
MAR. 12, 2017
TOKYO MOTOR FIST: Tokyo Motor Fist - Album
A co-operation between DANGER DANGER singer Ted Poley and guitarist/producer Steve Brown of TRIXTER. Melodic rock is the music that we get. And I think it reminds me of Bryan Adams and similar stuff (in lack of anything else to compare them with). "Done To Me" sounds like DEF LEPPARD though. It's not bad, so I guess that this can be worth a try if you like that kind of stuff.
Best track must be the last track, "Fallin' Apart".
I don't have much else to say..
(Frontiers Music)
MAR. 12, 2017
PLACE VENDOME: Close To The Sun - Album
Some kind of AOR/melodic rock project with Michael Kiske (HELLOWEEN, UNISONIC), where several people have contributed with material. And there's also many guest apperances. But I'm not going to bore or tease you with any names.
As you might have figured out already, this doesn't have anything to do with Kiske's other bands. But there's many good songs here, so this is absolutely something for people into more melodic rock/AOR and hard rock.
(Frontiers Music)
MAR. 12, 2017
LIONVILLE: A World Of Fools - Album
This is their third album, which is filled with AOR, but there's also a touch of West Coast rock and melodic rock. The music is mainly inspired by artists like TOTO, Richard Marx, GIANT, BAD ENGLISH, SURVIVOR and BOULEVARD. So if that sounds like something that you would like, then I recomend you to check this out.
(Frontiers Music)
MAR. 12, 2017
ASIA: Symfonia, Live In Bulgaria 2013 - Double Album, DVD/Blu-ray
This didn't suck as much as I thought it would. No, this was actually pretty o.k. But I wait and wait for a song that I know. And it's not until the last song, "Heat Of The Moment", that I finally hear something familiar. I guess that's their only big hit. Weird as they have been around for an eternity as far as I know.
As the title says, this was recorded in Bulgaria in 2013. So why this has not been released until 2017 is a big question. On some of the songs they was joined by The Plovdiv Philharmonic Orchestra, conducted by Levon Manukian.
(Frontiers Music)
MAR. 12, 2017
BURNT OUT WRECK: Swallow - Album
This sounds a little like Bon Scott-era AC/DC and KROKUS in some of the songs, but with less action. Not bad though. This is really good. But I guess it could have been a little better if they would have used a good producer (but they're hardly cheap). It's good enough though, no doubt about that. So you should give this a try of course.
This is the debut album from a band featuring former HEAVY PETTIN' member Gary Moat.
(Cherry Red Records)
facebook.com/BurntOutWreck
MAR. 12, 2017
TOPPLOCK: Overlord - Album
Yet another heavy rock band in 70s style that comes from Sweden. Sometimes they reminds me of MUSTASCH, sometimes of NOVEMBER and sometimes even of GRAVEYARD. But o.k., there's also influences from DEEP PURPLE and KISS. Simply damned good hard rock/proto heavy metal that most people should like. I think they should have more songs in Swedish though. There's only 1 song in Swedish on this album, but it would be nice with some more.
The band has existed since 2011, but this is their first full length album. I hope there will be more..
(Heptown Records)
MAR. 11, 2017
SATAN TAKES A HOLIDAY: Aliens - Album
Yes, I decided to give them yet another chance so I can get the whole picture of this band. And I must say that I actually like what I hear on this album. Catchy rock inspired by all kinds of bands is probably the best description to what these Swedes has created here.
I can imagine that this is a energetic live band who turn the speakers to 11. But you should give them at least 3-4 chances (like I did) before you decide if they're good or bad. And you should listen to the whole album, and not just 1 or 2 songs.
(Despotz Records)
satantakesaholiday.com
MAR. 11, 2017
SAIL: Slumbersong - Album
Sail away on the 7 seas. Do it with SAIL. A ship full of doom/sludge metal.
This band was formerly known as HUSK, but this is the first record under their new name SAIL. Their music is a little bit more melodic and atmospheric than what you might be used to when it comes to sludge. But I think it works very good. There's a lot of really good songs here to discover. So do it!
(Hibernacula Records)
MAR. 11, 2017
DEEP PURPLE: All I Got Is You - Single
Another single from the upcoming new album, "inFinite", which will be released on April 7. And what is there to say about this then? It's another good song. Simple as that. You could also say that it's a classic rock song, and there's no doubt that it's DEEP PURPLE who have made the song. I look forward to hear the new album.
I read that the first single, "Time For Bedlam", was so popular that it sold out almost immediately. Well, this song should not dissapoint you either.
If you buy this single on CD or 12" vinyl, then you will actually get a EP instead, with 4 previously unreleased tracks: "Simple Folk" (new song), a instrumental version of "Above And Beyond", the first version of "Time For Bedlam" and a live version of their classic "Highway Star" (recorded in Denmark).
(earMUSIC)
deeppurple.com
MAR. 10, 2017
SOUNDGARDEN: Ultramega OK (Deluxe) - Re-release
This is a new mix of SOUNDGARDEN's debut album, as it was supposed to sound from the beginning (there wasn't enough time back then). And as a bonus we also get 6 demo versions.
I have to admit that I have not heard the original album, so I can simply not compare these 2 versions of the album. But one thing I can say is that I don't get the same feeling as when I heard other bands from the same time, like NIRVANA and PEARL JAM. So maybe I should have heard it back in the 90s instead of 2017? I don't really know if that would make any differance, but it's at least not bad.
This album is probably just for the real hardcore fans though. I can't really see why anybody else who already got the album should buy this.
(Sub Pop)
MAR. 10, 2017
BUZZCOCKS: Time's Up (reissue) - Album
As I said when I reviewed their EP, "Spiral Scratch", last month, British punk rockers BUZZCOCKS celebrate that it was 40 years since that EP and this album was released. So it was of course time to re-release these classics.
"Time's Up" is actually demo recordings from 1976, and was originally released as a bootleg. What we get on this album is the same songs as on the "Spiral Scratch" EP and some more classics. But o.k., every song might not be a classic, but almost every songs is damned good stuff that people doesn't really succeed to create anymore. The only songs that are a little useless are the 2 last. This is, as you might have figured out already, a must for every true punk rocker.
Release date: Mar. 10, 2017 (Domino)
buzzcocks.com
MAR. 9, 2017
MINISTRY: Sphinctour / Animositisomina / House Of The Mole - Album re-releases
I can't really say that I'm a fan of MINISTRY or industrial metal as they play. And even though they have a few good songs in their catalogue, it's hardly the easiest music to listen to. They use many samples, and it's often hard and heavy, monotone and dark. So you better have nerves of steel if you want to make it through a whole album without a break. And I don't think I have that. I can feel the anxiety grow after just a couple of songs.
"Sphinctour" is a live album that was originally released in 2002, but contains various tracks from their world tour in 1996. I reconize some of the songs from a live recording I recorded from the radio (Hultsfredsfestivalen, probably 1996). There's both good and bad stuff here, but it's the album I like best of these 3 albums. No doubt about that.
"Animositisomina" is their eight studio album, which was originally released in 2003. It was the last album with Paul Barker, as well as being the last record in their traditional industrial metal style before switching to a more thrash-oriented style with their next album. I think they have calmed down a bit here, and it's not always industrial. Some songs sounds more like some kind of zynth rock. There's some good songs in the first half of this record, but after that it's not so good anymore. And when they end the whole thing with the 9-minute song "Leper", then I really start to wonder what the hell they're doing. That song is useless!
In 2004 it was time for their ninth studio album, "House Of The Mole". The album is the first part of the band's anti-Bush trilogy, followed by "Rio Grande Blood" (2006) and "The Last Sucker" (2007). It was released in the run up to the 2004 American presidential elections, with George W. Bush being president at the time of its release. Most of the songs start with a W in the title. Some songs are more thrash metal, while some are industrial metal. It's not so bad actually. I like it better than "Animositisomina". Maybe this band isn't as bad as I thought they were?
Release date: Mar. 10, 2017 (Dissonance)
ministryband.com
MAR. 9, 2017
NIGHTRAGE: In Abhorrence - Single
A third single? If they continue like this, they will soon have released half the album just as singles. What's the point' Yes, promotion of course. But I'm pretty sure that there's more people than me who think they could have released the album earlier instead.
And when it comes to the music there's not anything new to say. It's a really good melodic death metaller. Simple as that. And you will check it out of course.
(Despotz Records)
MAR. 8, 2017
STEEL PANTHER: Poontang Boomerang - Single
The party hard rockers from Sunset Strip will release their fourth studio album, "Lower The Bar", on March 24, and that's where this song comes from. It reminds me of 80s VAN HALEN with David Lee Roth on vocals actually. And it's not bad. This is a really good song actually.
If I got it right, the lyrics is about a one-night stand that doesn't want to leave the next day. In other words a typical STEEL PANTHER song.
(Kobalt Music Recordings)
steelpantherrocks.com
MAR. 8, 2017
HAVOK: Conformicide - Album
There's about a thousand bands when it comes to what we could call The New Wave Of Thrash Metal, and most of them are not doing anything new at all. But that doesn't really matter as long as it's good. And a few "new" bands that I like are WARBRINGER, TOXIC HOLOCAUST, MUNICIPAL WASTE and HAVOK.
This American band is hardly so new anymore. This is actually their fourth album, which is a little faster and angrier, with lyrics about the current state of the world. And it's a really good record they have made. This is just as good, or maybe even better, than what the old boys have released during the last years. So forget the latest stuff from METALLICA and MEGADETH. This is the new shit in the old way.
European release date: Mar. 10, 2017 (Century Media)
havokband.com
MAR. 7, 2017
SVART CROWN: Abreaction - Album
This is not really the kind of black/death metal that I like best. It's dark and heavy, but yet not slow as there's plenty of violent and brutal parts. Not bad, but not interesting enough either. And I think a playing time of 54,40 minutes of this is way too long.
It's 4 years since their last album, "Profane", was released. And along the way they have lost 2 members: Nico Muller (drums) and Clément Flandrois (guitar). Their replacements are AGRESSOR members Kévin Paradis on drums and Kevin Verlay on guitar. But now their fourth album is here.
(Century Media)
facebook.com/SVARTCROWN
MAR. 6, 2017
The FUROR: Cavalries Of The Occult - Album
Titles like "Death Manifest", "The 30 Year War" and "Totaliterror" describe this Australian trio's music pretty good. It's a mixture of raw and intense death, black and thrash metal. All at once. Almost on the thin line to chaos sometimes, but they succeed to not cross that line, which I'm glad for. So even though it's a very extreme album, it turns out to be a very good album.
Something to listen to when you're going out to war (not that I know why you should do that though, but there's many sick bastards out there today).
(Transcending Obscurity Records)
thefuror.bandcamp.com
MAR. 5, 2017
The FALL: Totale's Turns / Grotesque / A Part Of America Therein 1981 / Perverted By Language / The Marshall Suite - Album re-releases
Reissues from a odd alternative post-punk band from UK. They have definitely found their own unique sound. It's hardly something for the top of charts. But if you are a little crazy and want something out of the ordinary, then this could be something for you.
"Totale's Turns" is a live album, which was originally released on May 5, 1980. The first of the band's many live and part-live albums. It was mostly recorded at gigs in the north of England, but the track "New Puritan" was recorded at Mark E. Smith's home, and "That Man" is a studio recording (an outtake from the recording sessions for the "Fiery Jack" single). There's both good and bad stuff among these songs.
"Grotesque" is the third studio album from this band. And it's another crazy adventure with both ups and downs. That's probably the easiest way to describe it. Let's just say that I have heard better.
"A Part Of America Therein 1981" is another live album, which was recorded on their U.S. tour in 1981, and originally released only in U.S.A. in 1982. But now the rest of the world will be able to hear this album. But I'm not really sure how many there is who can take this. They go out hard with a song that is almost 11 minutes long, which is followed by a song that is almost 8 minutes. And there's not much action here, except for some screaming here and there. It's not slow, but pretty montonous (especially the first song).
Their sixth studio album, "Perverted By Language", was released in 1983. And I don't have anything to add about this album that I haven't already said about any of the other albums. More or less just more of the same stuff.
"The Marshall Suite" was released in 1999. It has been out of print for a long time. This record is a little bit more like indie pop, and a little bit more electronic. They also seems to have calmed down on the madness. But don't expect it to be normal because of that. They're still in their own league. Unfortunately there's too many songs that I don't like on this album. Too much of the electronic stuff.
(Westworld Recordings)
Mar. 4, 2017
SAURON: The Baltic Fog - LP
Pagan black metal from Poland. All I know is that this is a re-release of an old album, and it was also re-released on cassette via Witches Sabbath Records last year.
Well, I remember that I got their latest album, "Wara", for review a couple of months ago. I didn't have much to say then, and I don't have that much to say now either. Just like I said then, it's good stuff for fans of BATHORY, IMMORTAL/ABBATH, ENSLAVED and HADES ALMIGHTY. In other words worth checking out.
Release date: Mar. 3, 2017 (Wheelwright Productions)
MAR. 3, 2017
REACTOR: The Tribunal Above - Album
REACTOR comes from Zürich, Switzerland and formed in 1991. They released 1 demo, "The Tribunal From Above". In 1992 they changed the name to SICKENING GORE, and released 1 album on Massacre Records.
The demo is now being re-released. And what we get is a little bit more progressive and melodic death metal. But don't worry. It's most of all death metal.
There's just 5 songs, but it last for over 32 minutes. And I think it's pretty o.k. stuff, so it could be worth a try I guess.
Release date: Mar. 3, 2017 (Vic Records)
facebook.com/Reactor-Switzerland-396521693834710
MAR. 3, 2017
ALTAR: And God Created Satan To Blame For His Mistakes - Album
A death metal band named MANTICORE was formed in 1988. In 1990 they changed the name to ALTAR. And in 1992 they released a demo, with the long title "And God Created Satan To Blame For His Mistakes". The debut album, with the shorter title "You Against Christ", was released in 1994.
What we get here is the demo. But we also get 7 tracks recorded live in Rotterdam in early 1993.
Their death metal is a mixture of fast and heavy parts. Pretty brutal actually, but still good stuff.
Release date: Mar. 3, 2017 (Vic Records)
facebook.com/Altar-200510973422231
MAR. 2, 2017
HELLWITCH: Syzygial Miscreancy - Album
Hard metal boys that want to show us how it's done. It's fast and aggressive, and the adrenaline is pumping.
HELLWITCH was formed in 1984 and have released 5 demos, several EPs, participated on compilation CDs and released 2 full length albums. The members comes from Florida, and have played with bands like SOLSTICE, OBITUARY, GORGOROTH, MALEVOLENT CREATION and RESURRECTION.
Their music is a mixture of death and thrash metal. And if I got it right, this is their debut album (I'm not sure if we should call it a album though, as it's not more than 6 tracks, and they're actually not more than 4-5 minutes).
Not the best I've heard.
Release date: Mar. 3, 2017 (Vic Records)
facebook.com/HellwitchOfficial
MAR. 2, 2017
SLAUGHTER: Nocturnal Hell, Surrender Or Die - Album
Wasn't it this Canadian band that 1 of my friends used to talk about? I think so.. And I also think he thought it was both cool and funny with all that "OUH!" here and there. But anyway.. I guess I'm not totally wrong if I guess that this band was inspired by bands like VENOM and HELLHAMMER. Probably MOTÖRHEAD, and possibly BATHORY as well. Primitive proto death/thrash metal with punk attitude.
The band was formed in Toronto, Canada back in 1984. They released several demos, 1 EP and 2 full length albums. They eventually broke up because of their annoyance for the music industry and the lack of support in the 80s. They were actually 1 of the first Canadian extreme metal bands.
What we get here is the "Nocturnal Hell" EP and a demo, "Surrender Or Die". It's both good and bad stuff, but mainly not so bad.
Release date: Mar. 3, 2017 (Vic Records)
facebook.com/SLAUGHTER-Canada-12169425739
MAR. 2, 2017
XYSMA: YEAH - Album
Yet another band that isn't so exiting..
XYSMA was the first grindcore band from Finland. They formed in 1988 already and released 5 albums. After a while they changed from grindcore to death metal, and later on to rock/heavy metal. They're still active today.
"YEAH" was recorded at the legendary Sunlight Studios in Stockholm, Sweden with Tomas Skogsberg (ENTOMBED, DISMEMBER, THERION etc. etc.) in 1990. As a bonus we also get the "Above The Mind Of Morbidity" 12" and the EP "Fata Morgana". Both from 1990. That's a total of 21 tracks.
At that time XYSMA had their roots in the UK grind scene, with bands such as CARCASS. But they were also influenced by Scandinavian death metal. Which led to their own kind of sound.
Release date: Mar. 3, 2017 (Vic Records)
MAR. 2, 2017
FREEDOM FUEL: Happy People - Digital Album
Rock trio from Helsinki, Finland with members who have been playing in some other underground rock bands through the years. This is their debut album, which is only available digitally (Spotify, iTunes, Deezer etc.).
Well, what else is there to say about this then? It's catchy and melodic, most songs are good, but it's like that again - I just can't find anything interesting to say.. You should give this a try though.
(Secret Entertainment)
facebook.com/FreedomFuel1
MAR. 1, 2017
BLACK MIRRORS: Funky Queen - EP
Belgian rock band with female vocals. We get 4 tracks of blues-based rock and garage rock - 3 original songs and a cover of the MC5 classic "Kick Out The Jams". "The Mess" sounds like RIVAL SONS.
This is their debut EP, and it's simply brilliant! I know that there's a lot of similar bands out there, but you just have to check out this band. That's how good I think they are.
Release date: Mar. 3, 2017 (Napalm Records)
blackmirrorsmusic.com
MAR. 1, 2017
Page 1
Index
Next page